Start Here: Five New Comics For May 24th
May 22, 2017
by Andrea Purcell

If you're looking for a fresh new series or a jumping-on point to an ongoing comic, you can Start Here. This week it's all new number ones, as Groot breaks out in his own series, Matt Hawkins delivers another tech tale from Image, Valiant heroes team up, and more!
Every week we'll collect five titles with new number ones or fresh story arcs perfect for readers looking to jump into new series. These new releases are available at your local comic shop and feature comics from any genre or publisher.
Don't hesitate, these series are ready for new readers to enjoy - all you have to do is Start Here.
---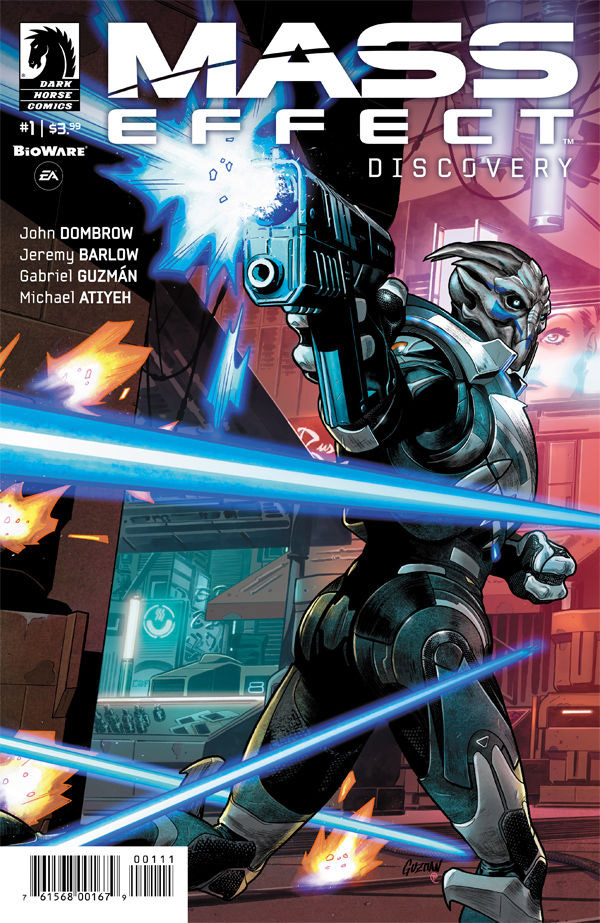 Mass Effect Discovery #1
Dark Horse Comics is bringing more Mass Effect comics to Bioware fans with their new series that directly ties into the latest game Mass Effect Andromeda, Mass Effect Discovery #1 (MAR170022). Discovery follows a young Turian military recruit who goes undercover in the mysterious Andromeda Initiative to recover a scientist who's made a discovery that could change the galaxy. This devastating discovery will directly affect the story of Mass Effect Andromeda, and fans won't want to miss a single page of story!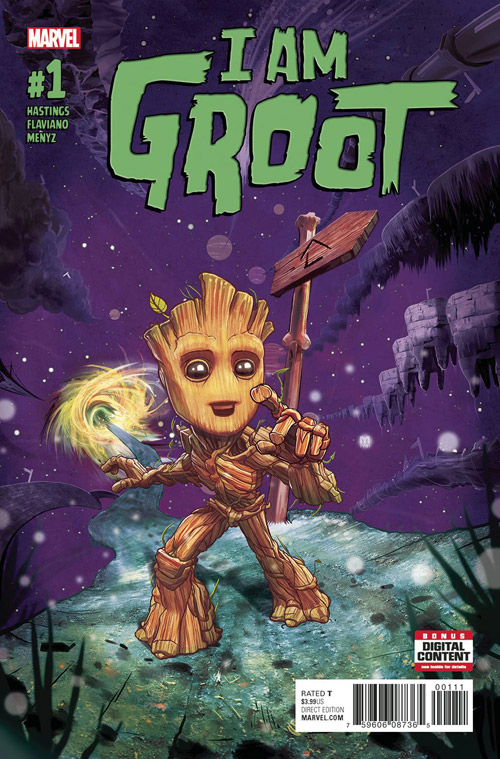 I Am Groot #1
Baby Groot was the break out star of Guardians of the Galaxy Vol. 2 and now he's breaking out into his own comic series with I Am Groot #1 (MAR170951). When the Guardians get caught in a wormhole, the adorable and tiny Groot gets separated from the team and thrown billions of light-years away! Landing on an alien and completely unknown planet, Groot must fight to survive. Without anyone to protect him and no one who can understand him, Groot must make the journey to the center of the planet on his own and find a way back to his family!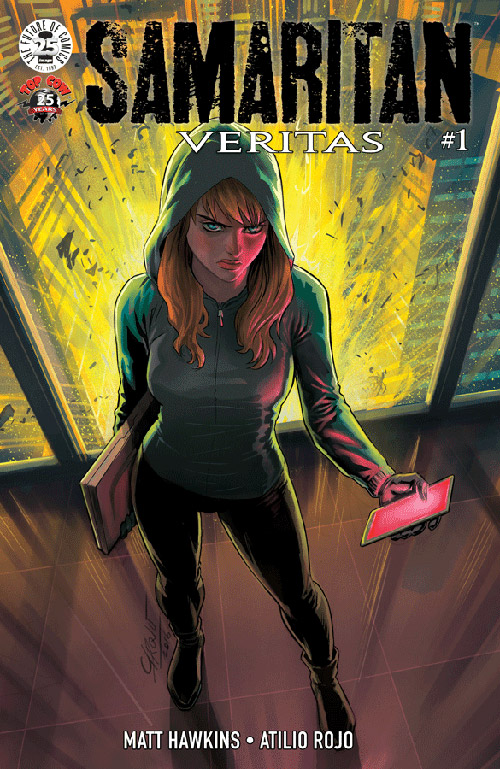 Samaritan Veritas #1
Matt Hawkins, the mastermind behind the Top Cow titles like Think Tank and Symmetry brings another tech fable to comics with Samaritan Veritas #1 (MAR170694). When a woman with a vendetta against the largest military contractor in the world decides she's going to bankrupt the company, you better believe she'll do anything in her power to get it done. But how can one person take down an unstoppable military juggernaut? It's easy, just steal all of their research and give it away for free! But how long can she survive with the entire US government on her tail?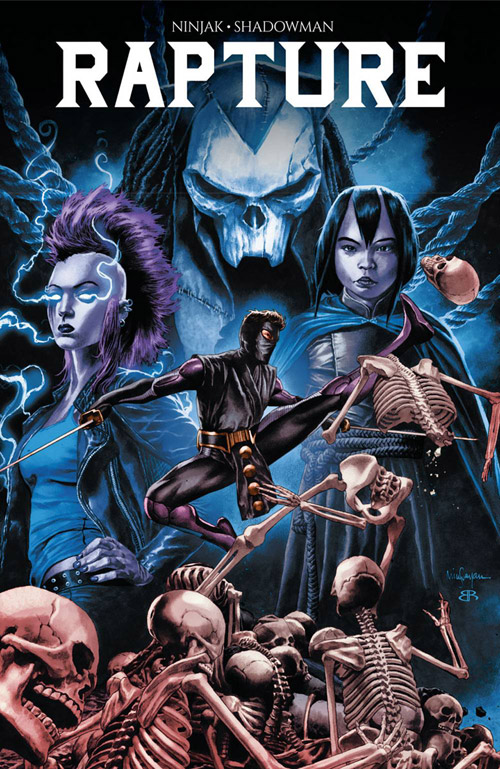 Rapture #1
It's the team up that Valiant fans have been waiting for as Shadowman and Ninjak combine forces in Rapture #1 (MAR172161). Led by Tama, the last in a long line of mystics tasked with protecting earth, Ninjak, Shadowman ,and Punk Mambo must band together to stop a primeval force known as Babel from breaching a massive tower that may lead to "heaven". Millions will perish if Tama is unable to stop Babel from taking the tower, and it may be Shadowman's last chance at redemption. Now, it's up to them to defeat an elder god bent on piercing the heavens.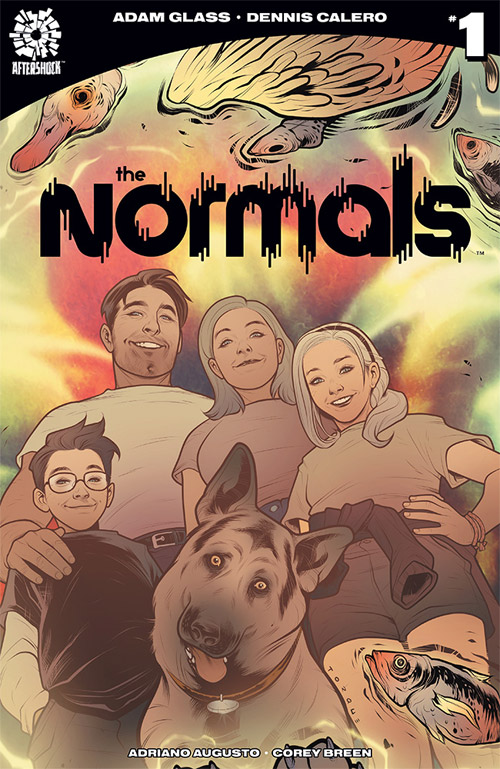 Normals #1
Aftershock Comics' newest series from the creative team of Adam Glass and Dennis Calero is anything but normal in Normals #1 (MAR171238). What if everything in your life, the people you know, your family, everyone who've loved, wasn't real anymore? Every moment of your life has been fabricated, and now you and your family must fight back. But what if before you could begin fighting back to regain the life you lost, it just so happened you have to save the world?
Find more of this week's new releases here!
**********
Andrea Purcell is a Web Content Writer for PREVIEWSworld.com and a part-time assistant to busy comic creators. Her favorite past times are singing karaoke at comic conventions and memorizing obscure trivia about random pop culture.