Remaining Covers For Batman #22 Revealed
Mar 29, 2017
Batman #22, is the third chapter of the epic storyline "The Button," and now DC Comics reveals this issue's two non-lenticular covers!

The Dark Knight and The Fastest Man Alive, the two greatest detectives on any world, unite to explore the mystery behind a certain blood-stained smiley button embedded in the Batcave wall. What starts as a simple investigation turns deadly when the secrets of the button prove irresistible to an unwelcome third party-and it's not who anyone suspects! It's a mystery woven through time, and the ticking clock starts here!

The four-part epic "The Button" begins in Batman #21 and The Flash #21 in April, and continues in Batman #22 and The Flash #22 in May.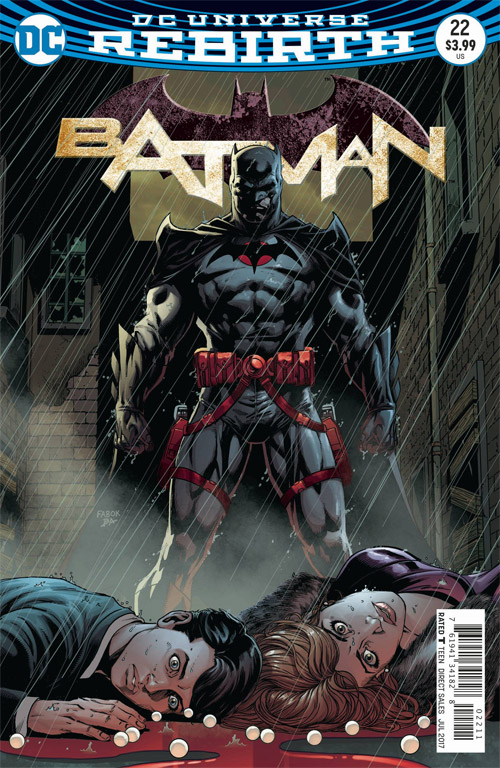 Nonlenticular Version of the cover by Jason Fabok (NOV169205) with a cover price of $2.99 US.

Variant Cover Edition (NOV169206) with art by Tim Sale and a cover price of $2.99 US.
Batman #22 is written by Tom King with art by Jason Fabok. It is scheduled to arrive in comic shops on May 3.