Webcomics in Print: Injustice 2 and The Guild
Mar 18, 2017
by Andrea Purcell
Are you glued to your computer screen reading webcomics? Looking for an excuse to get out of the house? Have no fear, your favorite webcomics may already be at your local comic shop! Webcomics are more popular than ever, and comic publishers are taking notice. As an introduction to new creators and fun characters, they are bringing fans to the medium and invading comic book stores. From fantasy to comedy with detours through the strange and surreal, these digital stories are unique looks at what small press creators are making.
There's a bit of everything online and we've endeavored to bring you the best of what's available. From Kickstarter projects, web series, and more, webcomics are a unique medium where the only uniting factor is being on the Internet. We've listed a few below, but that's only the tip of the iceberg. There really is something for everyone in the wide world of webcomics.
The Internet is full of great comics, and we've pulled the best from March's PREVIEWS catalog for you. March's "Webcomics in Print" column has web series and Kickstarters for fans of all comics. This month get your game on with The Guild, battle it out in Injustice 2, get drunk with Megg and Mogg, and more!
---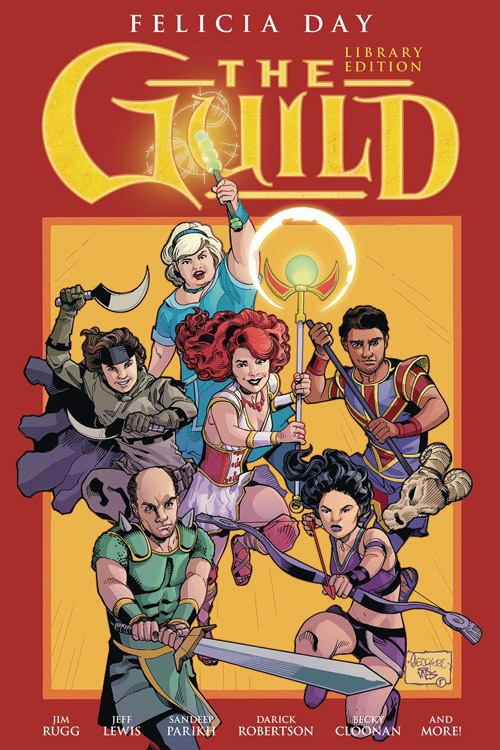 The Guild Library Edition
Ground breaking web series The Guild is coming to comic shops in an all new collection from Dark Horse Comics. The Guild Library Edition (MAR170045) is a jam packed collection of The Guild miniseries and one shot comics featuring Vork, Tink, Bladezz, Clara, and Zaboo. This award winning web series helped to launch the career of Felicia Day and has made an indelible mark on MMORPGs and web series alike. As the series switches from the mundane everyday life of Day's character Cyd to her adventures within "The Game" as Codex her journey will enthrall readers with the wacky hijinks of the ragtag guild she finds along the way. Learn more about The Guild and watch episodes of the webseries at: http://watchtheguild.com/
One More Year
Simon Hanselmann is continuing the drug fueled escapades of Megg and Mogg in an all new collection from Fantagraphic Books. Joining the previous two New York Times best-selling volumes is One More Year (MAR171769), a gorgeous hardcover full of the misanthropic misadventures of Megg, Mogg, and Owl. Equal parts delightful and horrifying, One More Year fleshes out Hanselmann's character to new hidden depths and humanizes them in surprising new ways. Hilariously disturbing on multiple levels, One More Year is not a comic for the faint of heart. Read more of Megg and Moggs adventures online on Vice's website.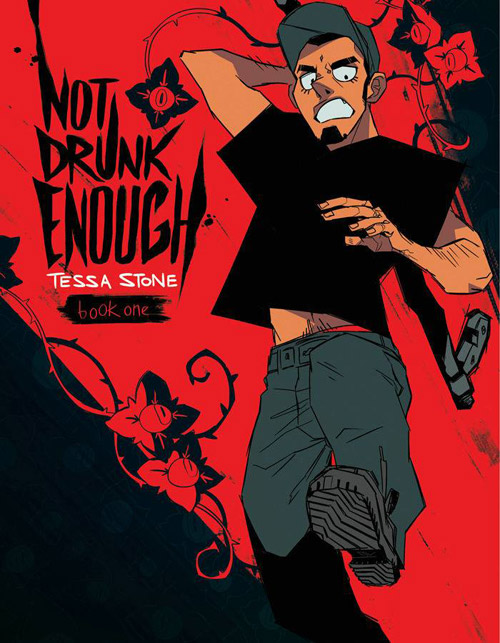 Not Drunk Enough
A jaw-dropping horror webcomic is coming to comic shops as Oni Press debuts the first volume of Tessa Stone's Not Drunk Enough (MAR1719490). Following the adventures of the wayward repairman Logan as he becomes trapped in a freaky alternate dimension, Not Drunk Enough is a terrifying journey through hell – and hopefully back. As Logan joins forces with three other trapped souls they must discover who they are, what they're doing here, and if any of them will escape alive. Read the series online at: www.ndecomic.com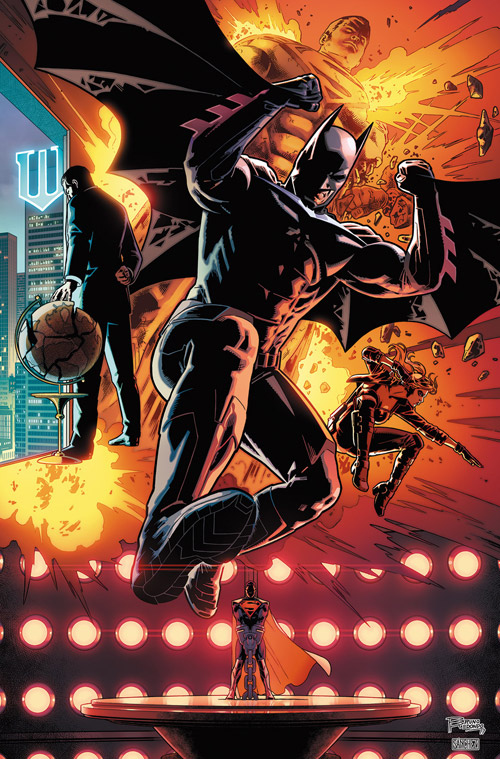 Injustice 2 #1
DC Comics is bringing the digital-first prequel to the highly anticipated video game Injustice 2 to comic shops just in time for its release this May. Tom Taylor is back without missing a beat on Injustice 2 #1 (MAR170370) as Batman tries to rebuild the world now that Superman has been imprisoned. It's tough going for Batman as the allies he has left are spread too thin to combat the growing forces rising in Superman's absence. The battle for the planet has only just begun, and it's a fight that Batman may not win. Read this and more DC Digital First series at: https://www.readdcentertainment.com/
**********
Andrea Purcell is a Web Content Writer for PREVIEWSworld.com and a part-time assistant to busy comic creators. Her favorite past times are singing karaoke at comic conventions and memorizing obscure trivia about random pop culture.