Manga Monthly: Legendary Series Continue
Mar 16, 2017
by Carrie Wood

Welcome to another edition of Manga Monthly! We've got some excellent manga choices in the March PREVIEWS catalog, so be sure to order your favorites at your local comic shop!

See new Manga from Dark Horse Comics, Kodansha, Seven Seas Entertainment, Tokyopop, Vertical Comics, Viz Media, and Yen Press below!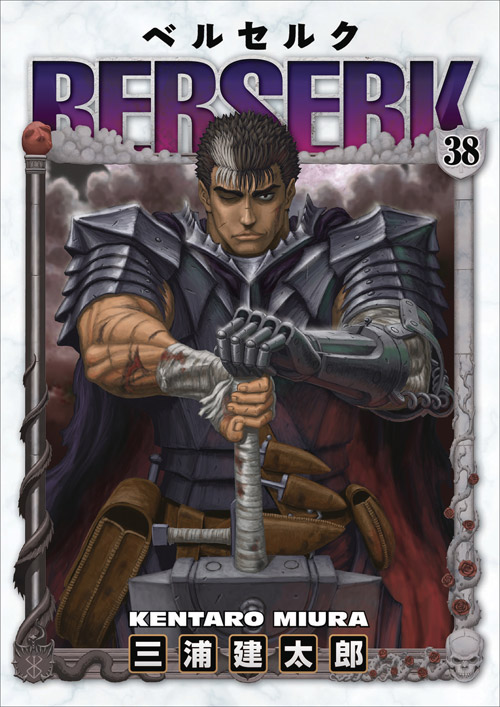 Dark Horse gets us started this month with the latest volume of Berserk (MAR170101)! This legendary manga first got started in 1989, and the saga of Guts continues with this latest edition.
Guts and company reach the isle of Skellig in hopes that elven magic can cure the afflicted Casca. Meanwhile, Guts's Band of the Hawk comrade Rickert journeys to Falconia, the seat of power for Griffith, the Hawks' former commander. But the glittering towers of Falconia cast deadly shadows! With a new Berserk anime on its way later this year, it's a great time to start reading this excellent adult action story.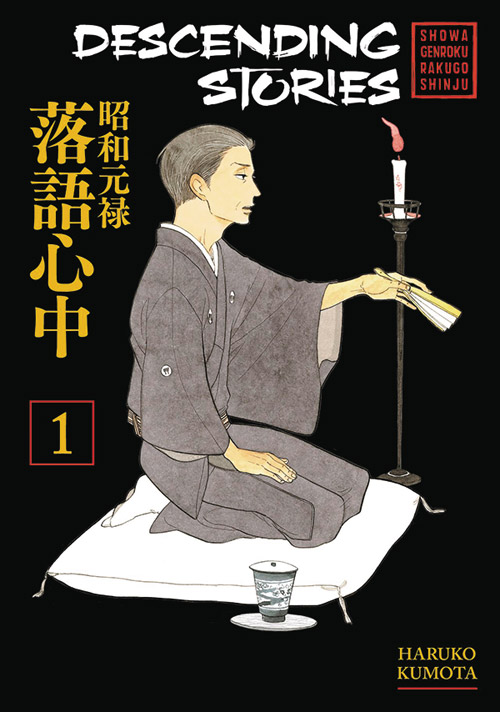 A brand-new series debuting from Kodansha this year is Descending Stories (MAR171891)! A hapless young man is released from prison with nothing to his name, but he knows exactly what he wants: to train in the art of rakugo comedic storytelling. After seeing an unforgettable performance from one of Japan's greatest masters, Yakumo Yurakutei VIII, during his time in jail, he will settle for nothing less than to become apprentice to the best. Yakumo, notorious for taking no students, is persuaded to take him on, and nicknames him Yotaro - the fool. Yotaro has no formal training or elegance, but something about his charisma reminds Yakumo of someone from his past.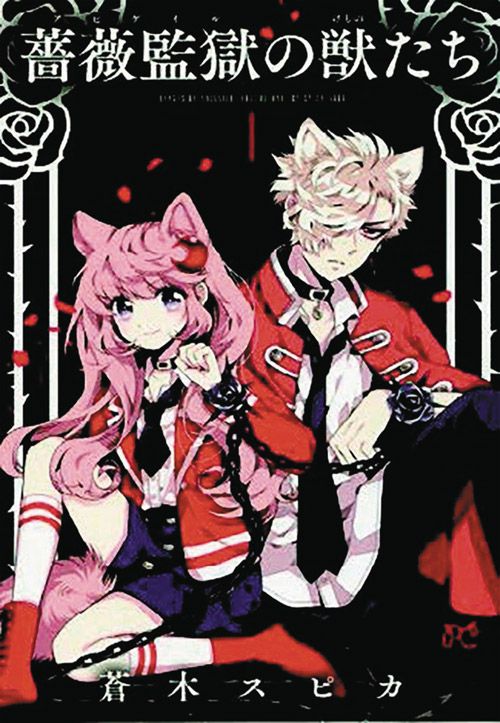 Seven Seas Entertainment is also expanding their manga catalog with a new series, called Beasts of Abigaile (MAR172001)! This shoujio series follows a young woman's fantastical adventures in the mythical country of Ruberia - and all the trials, tribulations, and attractive half-beast people that come with it! Tsukishiro Nina has just arrived in the beautiful country of Ruberia, and its charming denizens and lush scenery are like a fairy tale come true. Yet suddenly, Nina finds herself set upon by strange attackers until she is rescued by a mysterious young man with a steely gaze, calm disposition - and wolf ears! Whisked away into a grand adventure, Nina must keep her wits about her if she's to learn the secret of Abigaile Castle in a magical world where everyone either makes her blood boil or her young heart race!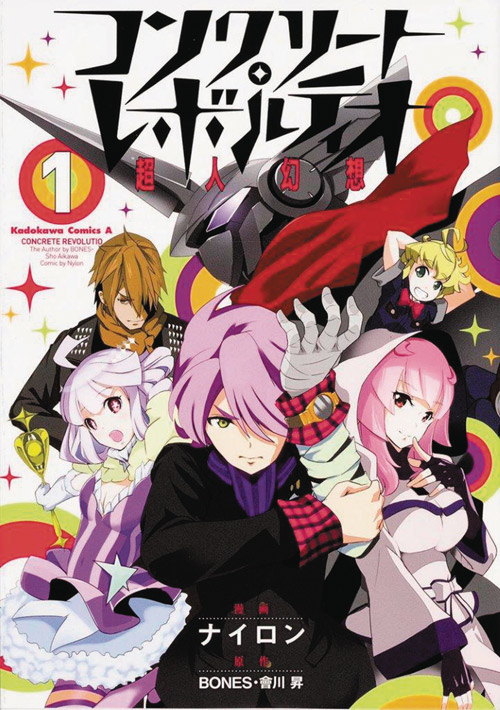 Concrete Revolutio debuted as a popular anime series, and is now headed your way as a manga with the Concrete Revolutio Complete Saga (MAR172003) from Seven Seas!
Taking place in a world where super powered individuals have begun populating the Earth, the Superhuman Bureau is put together to oversee their world altering activities and keep them a secret from the general public. The population of superpowered individuals continues to grow, and every day sees another crop of superhumans, aliens, robots, and supernatural creatures appearing across the globe. That's where the Superhuman Bureau comes in - tasked with finding, assessing and controlling these individuals. However, new recruit Jiro Hitoyoshi finds things aren't as simple as that, and five years later, finds himself on the other end of these control measures.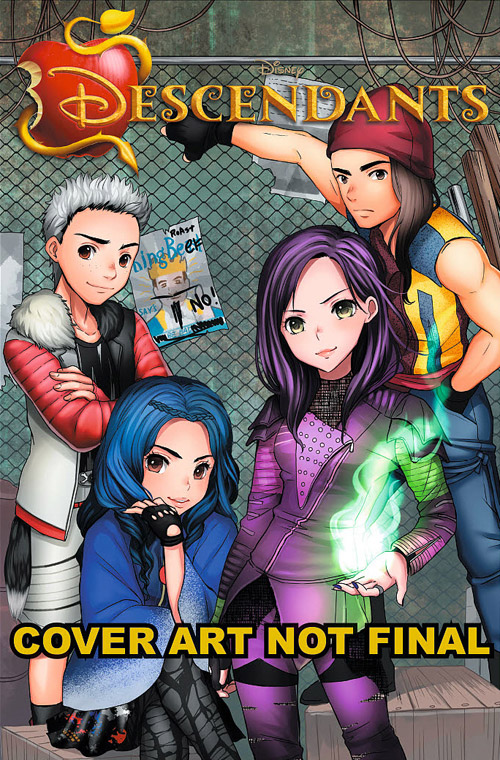 Disney's Descendants film, which followed the children of some of the most notorious Disney villains, proved to be a hit – and now the story is coming your way in manga form with Disney Descendants (MAR172115) from Tokyopop! Mal, Evie, Jay, and Carlos leave their dark and evil island and enter the bright and perfect world of Auradon Prep. Their first act of malevolence involves stealing the Fairy Godmother's wand in hopes of overthrowing all of Auradon and freeing their parents! But first - high school.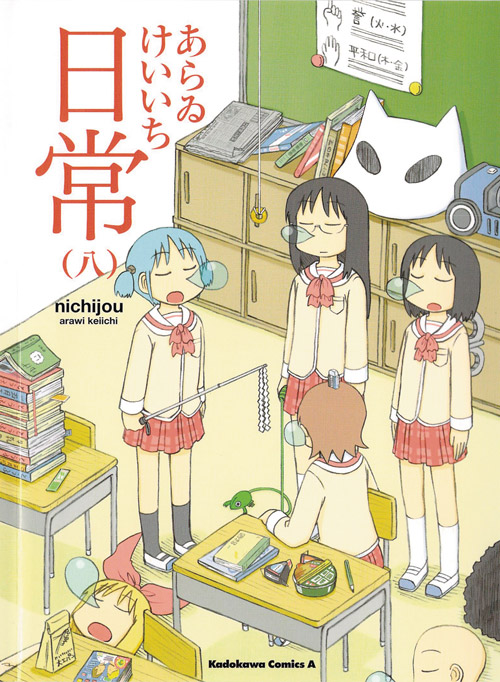 Those who prefer an easy-going, slice-of-life story should pick up the latest volume of Nichijou (MAR172198), brought to you by Vertical Comics! Set in a strange school where you may see the principal wrestle a deer or a robot's arm hide a rollcake the days that transpire through the course of Nichijou are curious and hilarious, if not downright bizzare. However admist all the chaos and comedy Arawi still takes time to share everyday slice of life stories giving readers an insight to modern Japanese youth culture.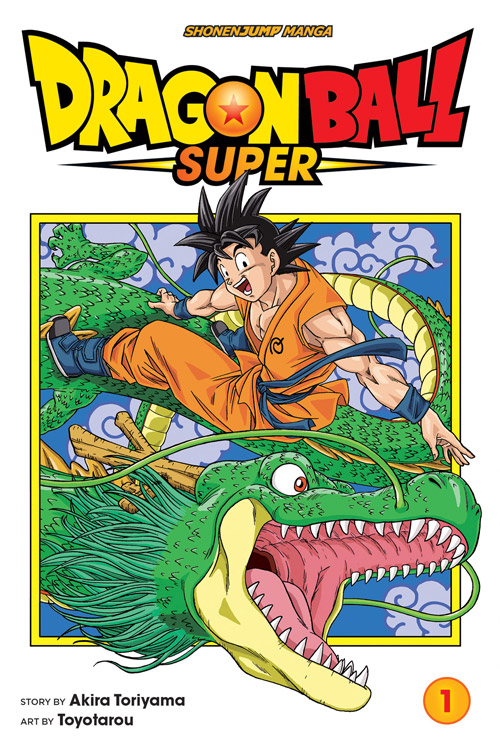 Dragon Ball is easily one of the most popular manga of all time, and now fans can get their hands on the first volume of Dragon Ball Super (MAR172201) from Viz! For those not caught up with the ongoing anime, this is a great place to start.
Having defeated Boo, Goku is starting to get bored with his life on Earth. His wife, Chi-chi, wants him to get a job, but all he wants to do is train and fight stronger enemies. Elsewhere in the universe, the God of Destruction, Beerus, and his attendant Whis are traveling from planet to planet in search of food and entertainment. After blowing up some hapless victims, Beerus is reminded of a man from his dreams with the moniker "Super Saiyan God," or something like that... The God of Destruction sets his sights on Earth to track down this mysterious man! Maybe this will give Goku something to do?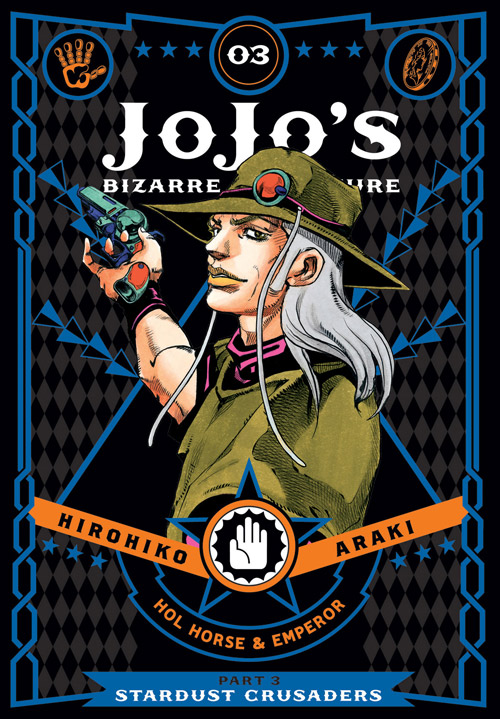 Shonen fans can also get their fill with the newest volume of JoJo's Bizarre Adventure: Stardust Crusaders (MAR172205)! Featuring a cover with brand-new art of Hol Horse from series creator Hirohiko Araki, this is a must-read for longtime JoJo fans.
In this volume, our heroes have made it to India! And if their enemies don't get them, the culture shock will! But before they even have time to settle in, evil Stand users are upon them. If you thought the enemies they fought before were strange, wait until you see what they're up against now. The trippiest road trip ever continues!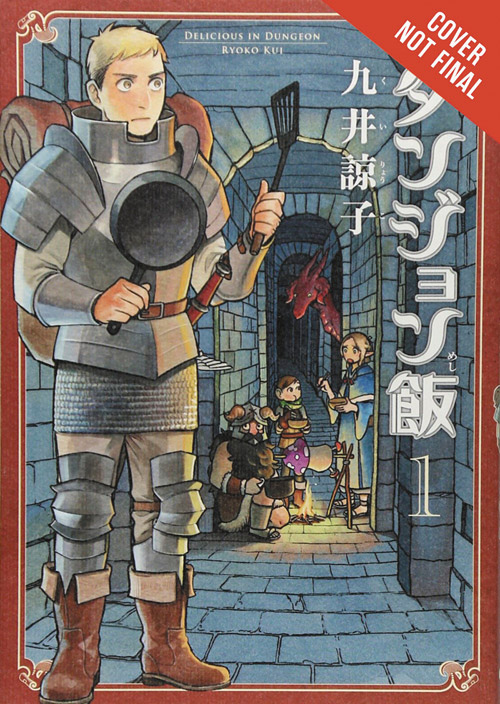 Yen Press is also expanding their lineup with a new series, Delicious in Dungeon (MAR172247)! When young adventurer Laios and his company are attacked and soundly thrashed by a dragon deep in a dungeon, the party loses all its money and provisions. They're eager to get right back to it, but there's just one problem: if they set out with no food or coin to speak of, they're sure to eat it on the way! But Laios comes up with a brilliant idea: "Let's eat the monsters!" Slimes, basilisks, mimics, and even dragons...none are safe from the appetites of these dungeon-crawling gourmands!
That wraps it up for this month, but be sure to pick up a PREVIEWS catalog to get a full lineup of this month's manga offerings. And be sure to stay tuned for more manga next month!