Indie Edge: Medisin and Motor Girl
Mar 11, 2017
by Andrea Purcell

If you've ever browsed through a PREVIEWS catalog, you know how packed full each issue can be. It's so packed, that you might have overlooked a choice comic tucked away on one of its many pages. There are so many sections to look through each month, it can be almost impossible to search out all of the awesome comic books that you want to pre-order at your local comic shop. The Indie Edge column is made to help by taking a look at just some (and trust us, there's a lot) of the amazing small press, alternative, and indie titles currently available in this month's catalog!
The "indie" umbrella can be wide, and these comics cover a lot of different story types and styles, but you can find just about any comic you've ever wanted and maybe a few you never knew you needed. Take a look at the books highlighted below and if anything is begging to be read, wander over to your local comic shop to pre-order these comics and anything else from this month's PREVIEWS catalog!
There's so much to choose from in March's Indie Edge column!
This month explore the evil side of health care in Medisin, try not to catch the plague in Pestilence, go out of this world in Motor Girl, and more! The March PREVIEWS catalog is full of amazing books that you might have overlooked. Dive into the small press side of comics with Indie Edge!
---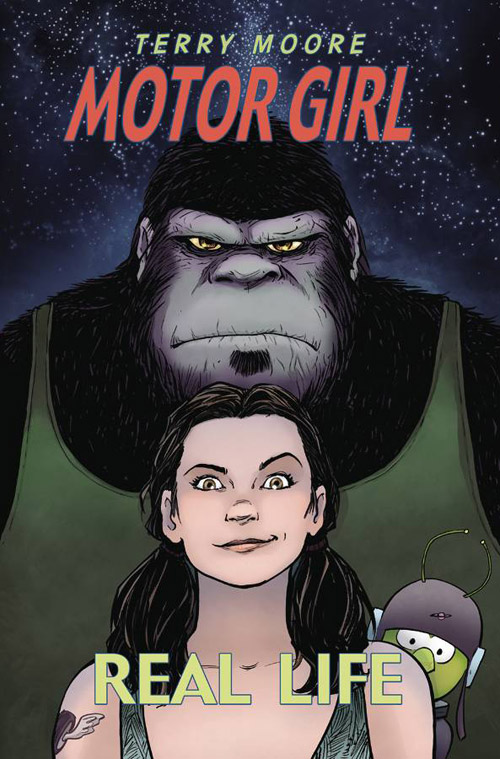 Motor Girl Volume 1: Real Life TP

Award winning cartoonist Terry Moore returns with the first collection of his latest series from Abstract Studios. The story of a girl and her gorilla, Motor Girl Volume 1: Real Life TP (MAR171184) collects the first five issues of Moore's out-of-this-world mechanical adventure. When a UFO crash lands in her auto yard Samantha, the titular Motor Girl, and her imaginary gorilla friend help to repair the ship and win the heart of its pilot. But disaster is looming as an industrial tycoon wants to seize the property, and it's up to Samantha and her alien friend to stop him!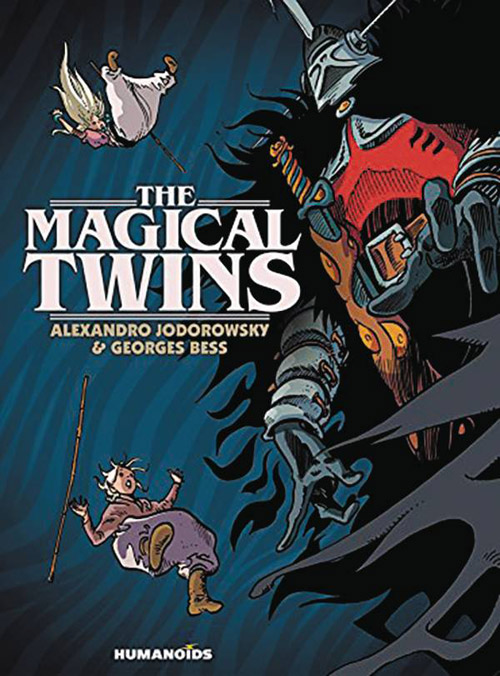 The Magical Twins Deluxe HC

Humanoids brings another wild tale from the mind of critically acclaimed director and writer Alejandro Jodorowsky to life in The Magical Twins Deluxe HC (MAR171868). Joined by artist Georges Bess, Jodorowsky weaves an elaborate and magical tale in this deluxe hardcover. When the king is taken prisoner it's up to his children, Prince Aram and Princess Mara, to set off on a quest to rescue him and save the kingdom. When the use of magic becomes forbidden, these magical twins must learn to rely on their wits and each other to prove themselves worthy of saving the throne that is their birthright.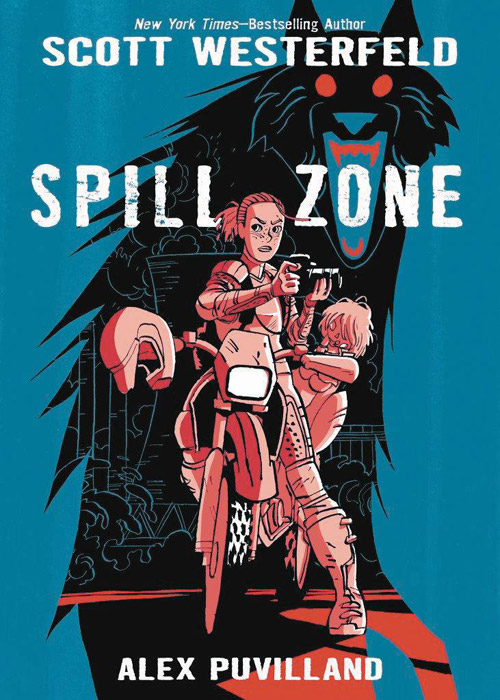 Spill Zone Volume 1 HC

A twisted reality awaits in First Second's latest graphic novel, Spill Zone Volume 1 HC (MAR171829). From writer Scott Westerfeld and artist Alex Puvilland, Spill Zone takes place in a version of Poughkeepsie scared by a horrible event that left the town in the wake of the Spill Zone – an area full of lethal danger and bizarre monsters. Addison's life is forever altered by the Spill Zone as it claimed her parents and scarred her little sister, but the Spill Zone is also Addison's only way of survival. Art collectors pay top dollar to capture the bizarre anomalies of the Spill Zone, but one eccentric collector will push Addison farther then she's gone before. Can she survive within the Spill Zone?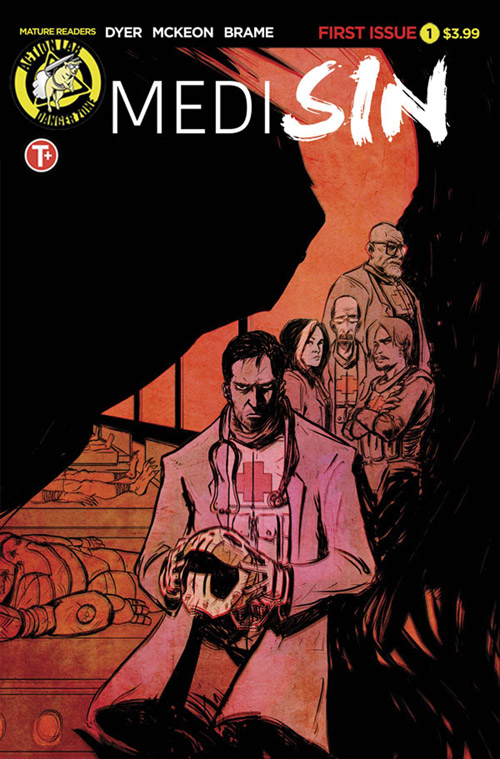 Medisin #1
Action Lab's newest series begs the question, where do super villains go when they get hurt? Medisin #1 (MAR171212) follows criminal mastermind Malady as he recruits a team of physicians with nowhere else to turn to provide medical assistance for the world's worst bad guys. These doctors struggle to maintain their ethical codes as they help super villains on and off the battlefield. But when one doctor goes rogue the team learns a terrifying lesson from Malady and must decide if their lives are worth more than the patients the work on.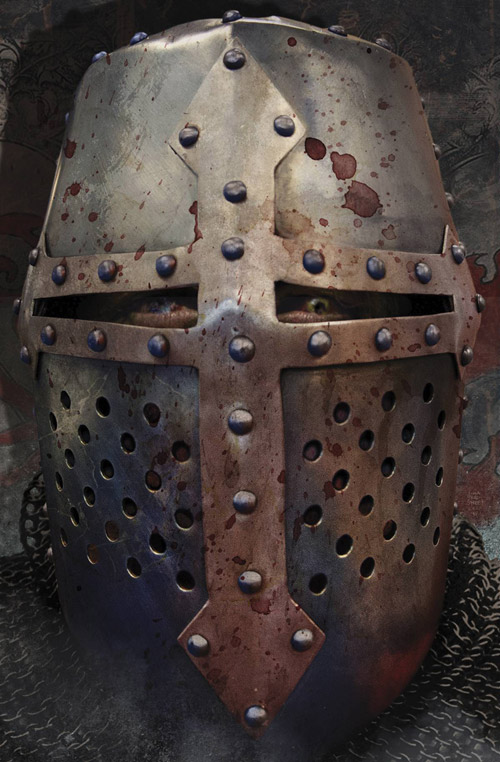 Pestilence #1
Frank Tieri and Oleg Okunev are bringing the Middle Ages to Aftershock Comics with their latest series Pestilence #1 (MAR171236). Taking place in the late 14th century as the Black Plague is sweeping across Europe, Pestilence gives this momentous moment in history a new twist. What if the Black Plague wasn't just a plague – but the first non-recorded zombie outbreak known to man? Ex-Crusader Roderick Helms along with his fellow "black ops" agents from the Church are tasked with exploring the origin of this undead outbreak before it wipes out humanity as we know it!
**********
Andrea Purcell is a Web Content Writer for PREVIEWSworld.com and a part-time assistant to busy comic creators. Her favorite past times are singing karaoke at comic conventions and memorizing obscure trivia about random pop culture.