The Relativity Universe Unfolds Across Comic Shops And Time
Jan 11, 2017
Imagine a world where humanity has used temporal travel as a doomsday device. Set 200 years from now, the world and its population have been brought to the brink of extinction by a series of cataclysmic wars — forcing civilization to fight over religion, land, natural resources and power. Much of the world is rendered uninhabitable and inhospitable because of radiation and poisonous pollution. The cultures and communities that have been established over centuries have been destroyed and displaced, leaving only a number of City States, that are independent of each other and ruled by very different people in very different ways.
Emerging from this chaos, the Knight Guardians, a band of men and women responsible for safeguarding mankind and preventing any of the remaining despots, villains and world leaders from obtaining the power of temporal travel. For 60 years they are successful, bringing relative peace to a still crumbling world.
But over time, things change.
Get ready as TITAN1STUDIOS - an award-winning new media content studio - opens the doors to a robust and rich new universe with Knight Guardians of Relativity #1 (NOV161908, $3.99). The first issue of a four-issue mini-series is in comic shops now!

"This is not just another time travel franchise — it's about the devastating impact time travel can have on the world. We've developed multicultural characters, representative of the world today with a concerted effort to develop strong, complex female leads," says Writer Taran Chadha, Associate Creative Director at Titan1Studios. "Through the powerful combination of writers and artists, we've created a strong story platform with epic artwork throughout the series."

Chadha joins Relativity Universe co-creators Jerwood Prize-winning, Harper Collins UK novelist Gareth Roberts (Confessions of a Barrister, Whatever Happened to Billy Parks), Executive Producer & Publisher Rathan Moorthy, and a team of talented creatives led by Abel Garcia (Image), Irma Kniivila (Marvel/Boom) and Aditya Bidikar (Motor Crush) to bring this genre-bending comic book series to life.

Taking over the universe, this portrayal of Earth's future is a mash-up of Game of Thrones, Mad Max and The Time Machine — Knight Guardians is the first title within the Relativity Universe franchise where comic books are just the beginning. Titan1Studios is also producing content across novels, virtual reality, animation and live experiences.
Check out the trailer above and preorder future issues of Knight Guardians of Relativity now at your local comic shop!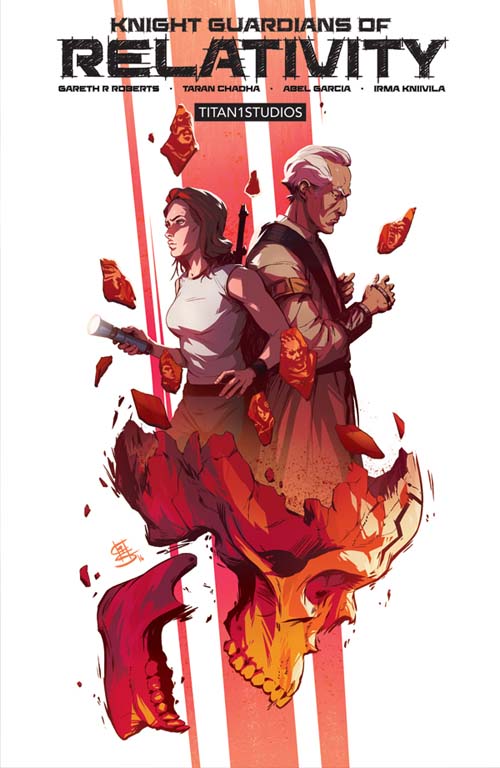 KNIGHT GUARDIANS OF RELATIVITY #1 (OF 4) (NOV161908)

Available now!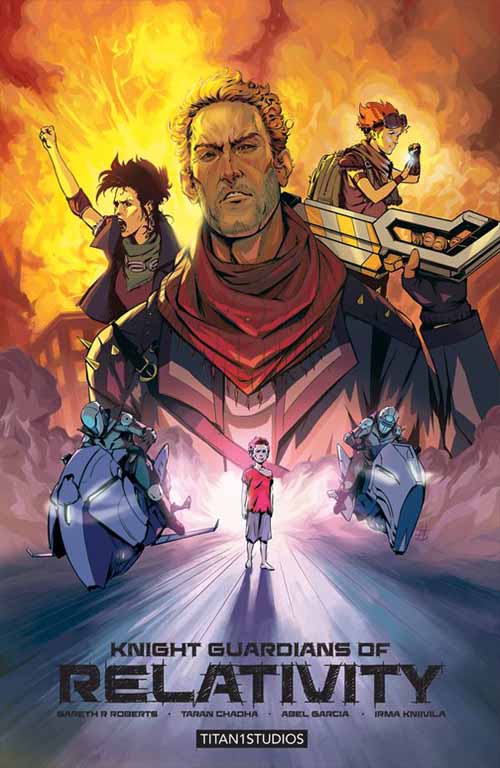 KNIGHT GUARDIANS OF RELATIVITY #2 (OF 4) (DEC161896)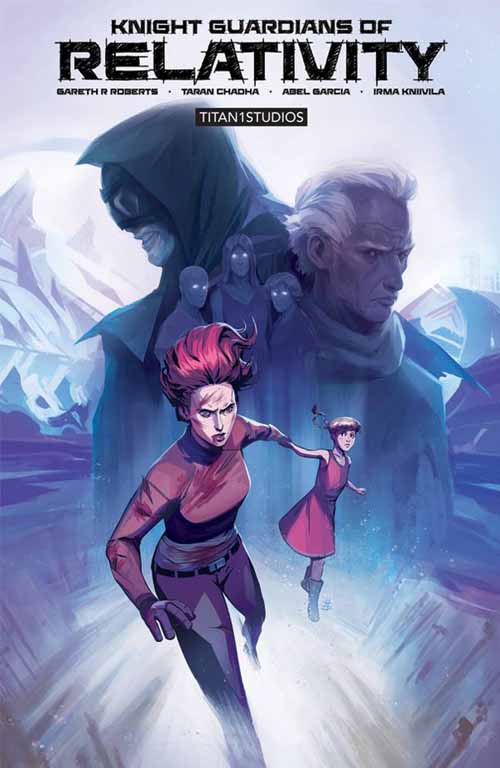 KNIGHT GUARDIANS OF RELATIVITY #3 (OF 4) (JAN172074)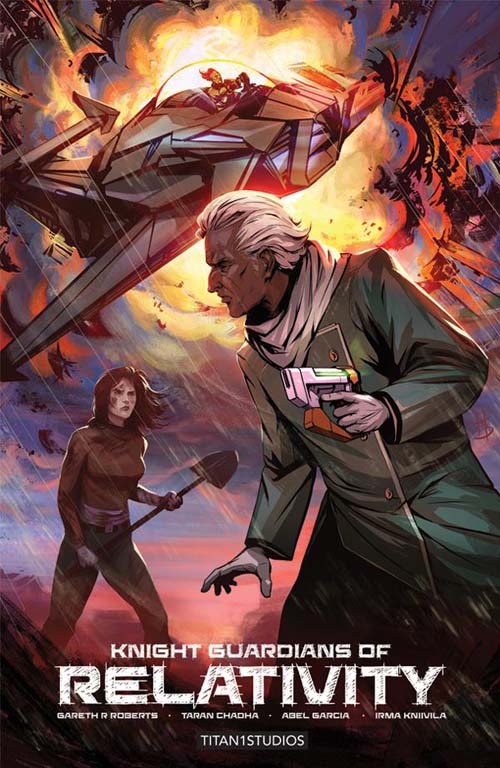 KNIGHT GUARDIANS OF RELATIVITY #4 (OF 4)

Look for it in the upcoming February PREVIEWS!
For more Knight Guardians of Relativity visit knightguardians.com!