DC Comics Unveils The Watchmen Collector's Edition Box Set
Aug 03, 2016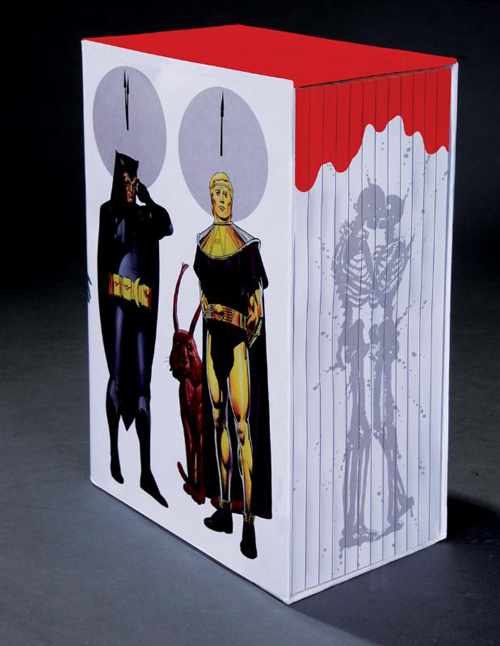 The best selling graphic novel of all time is back in a new, 12-volume hardcover box set collector's edition at DC's Deluxe Edition trim size, just in time for the series' 30th anniversary!
Now, for the first time, DC unveils the look of the Watchmen Collector's Edition Box Set, which measures a big 7.0625" x 10.875".
Watchmen begins with the paranoid delusions of a half-insane hero called Rorschach. But is Rorschach really insane-or has he in fact uncovered a plot to murder super-heroes and, even worse, millions of innocent civilians? On the run from the law, Rorschach reunites with his former teammates in a desperate attempt to save the world and their lives, but what they uncover will shock them to their very core and change the face of the planet!
Written by Alan Moore with art and covers by Dave Gibbons, the
Watchmen Collector's Edition Box Set
(
JUN160362
) is available for advance reorder. It is set to arrive in stores on November 16 with a price of $125.00 US.