Demand For The Fix Continues With More Reprintings
Jul 14, 2016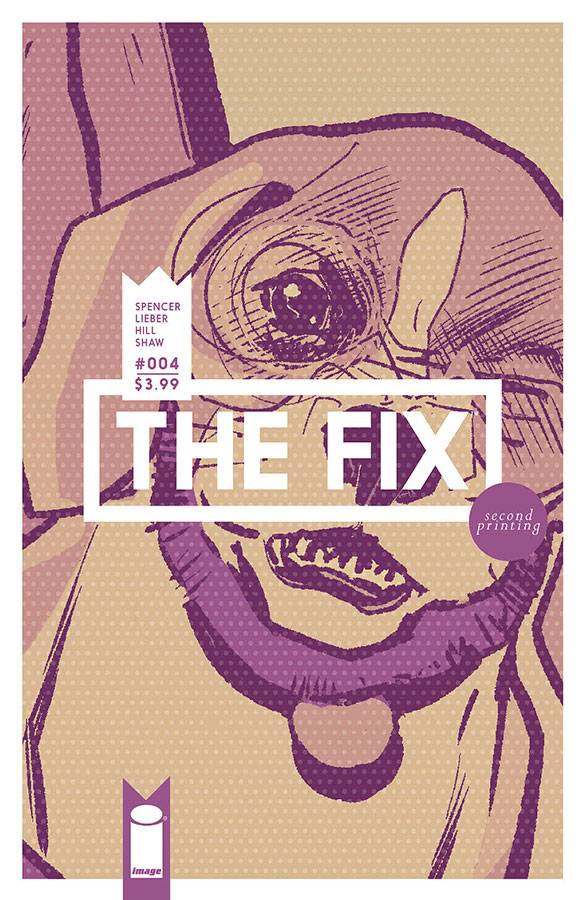 Image Comics is pleased to announce another bevy of reprintings for THE FIX by Nick Spencer and Steve Lieber. THE FIX #4 is slated for its second printing already and THE FIX #1 is going into its fifth printing in order to keep up with ever-increasing demand for the hot new series.
THE FIX is a story of the crooked cops, scheming mobsters, and corrupt politicians that run things-and the sex toy that can bring them all down. Oh, and the hero is a drug-sniffing beagle named Pretzels. Bad people do bad things to each other in this frenetic, outrageous, sometimes off-putting new caper! If you liked classic crime comics like CRIMINAL and 100 Bullets we apologize in advance for letting you down!

THE FIX #1, 5th printing (JUN168236) and THE FIX #4, 2nd printing (JUN168227) will arrive in stores on Wednesday, August 10th. Final order cutoff deadline for comics retailers is Monday, July 18th.