Enter To Win An Aliens Alien Egg Bank
Apr 14, 2016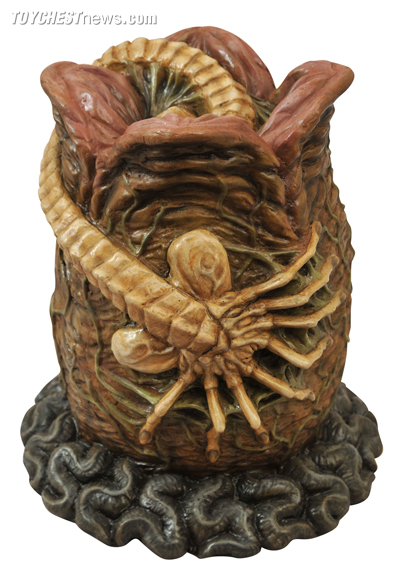 Putting aside a nest egg? Why not keep it in an actual egg? This 9-inch vinyl bank resembles an actual xenomorph egg from the Alien film quadrilogy, complete with a Facehugger alien skittering around on its outer surface. With a coin slot on the top and a door in the base, it's the perfect place to keep your loose change safe from squeamish criminals! (SRP: $22.99)

Alien Day is coming on April 26th and to celebrate TOYCHESTnews is giving you a chance to win an Aliens Alien Bank from Diamond Select Toys!
Just sign up for our FREE Weekly TOYCHESTnews e-Newsletter, where each week you'll be the first to find out what toys are coming to comic shops that week, see toy videos and articles, and be entered into more exclusive contests for you to win great prizes!

If you are already signed up, then you are already entered. But if not, use the form below to Sign Up Now! Contest ends on April 24th!
THIS CONTEST HAS ENDED. THANKS TO ALL WHO ENTERED.