Know Your Vigilantes: Daredevil Season 2
Mar 13, 2016
by Troy Allen
With season 1 of Netflix's Daredevil, Marvel Studios managed to spin their first official foray into matured-themed television into a hit with both critics and fans. Now the "Man Without Fear" returns for Season 2 and he's bringing with him two of Marvel's most controversial vigilantes: Elektra and The Punisher! And according to the above trailer, both outlaws seem hell-bent on bringing chaos to Hell's Kitchen.

Historically, when Elektra or The Punisher are involved, this means that Matt Murdock's once immovable ideals on justice, compassion, and morality are all going to come into question. For that reason – individually and collectively -- the intense history of these three characters has played out impressively over numerous dark tales of comedy and tragedy over the years.

But where is a new reader or a completist supposed to look to for more tales featuring these "Marvel Knights"? Fortunately, your local comic shop has the answer with these page-turners by several of the industry's top talents.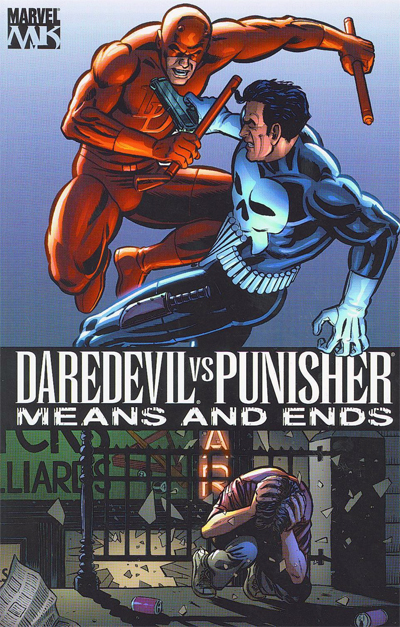 Daredevil vs. Punisher: Means & Ends

For those of you looking for just a knockdown, drag out brawl, look no further than David Lapham's Daredevil vs. Punisher: Means & Ends TPB (MAR160950). It's bullets vs. billy clubs as Punisher returns to New York to take advantage of the fact that Wilson Fisk is no longer The Kingpin. There is one catch: Daredevil has appointed himself the new kingpin of crime and he's not at all interested in reasoning with Frank Castle this time. Taking place alongside the events of the third book in the Daredevil Ultimate Collection (SEP100721), Daredevil vs. Punisher: Means & Ends TPB is a perfect window into the ongoing war between Murdock and Frank Castle and their ideologies.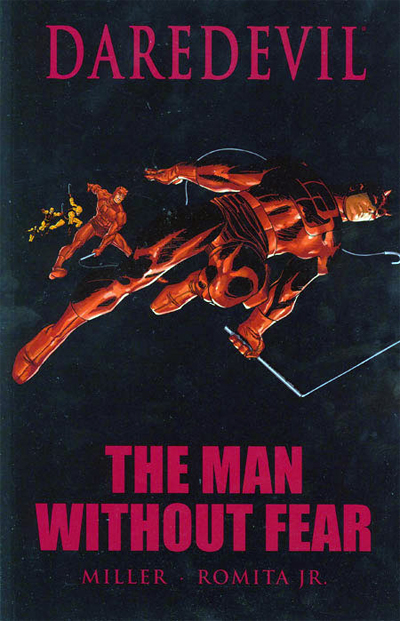 Daredevil: The Man Without Fear

Similar to season 1, this upcoming second season of Daredevil will no doubt find unique ways to reference back to Daredevil: The Man Without Fear (APR100693), an origin tale by Frank Miller and John Romita, Jr. that details the formative years of Daredevil. Those fascinated with the relationship between Elektra Natchios and Matt Murdock should definitely grab this one, as it details their first meet and the bizarre circumstances that surrounded it. Previous to this, during his classic run on Daredevil in the 1980s, Miller had provided readers with background on the college courtship of these doomed lovers. However, it's here in the second and third chapters of Man Without Fear that you get to really see their whirlwind romance play out.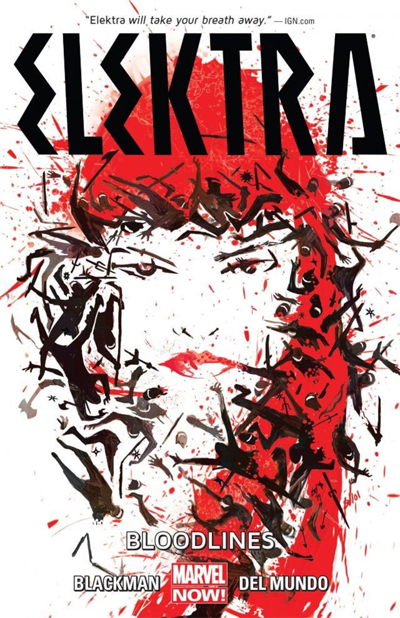 Elektra: Bloodlines

Batwoman scribe Haden Blackman brings his talents to Marvel with Elektra: Bloodlines (AUG140911). Featuring vibrant art by Michael Del Mundo, Bloodlines makes Elektra the hunter and the hunted as she tries to track down an elusive assassin while confined to a place called "Monster Island." Hot on both their trails is a power-absorbing cannibal by the name of "Bloody Lips." But he might discover that Elektra is far more dangerous when she's cornered. Originally part of the "Marvel Now!" initiative to bring in new readers, Bloodlines serves as a great jumping on point for those looking for a story that delivers insight into the personality of Elektra while putting her abilities on full display.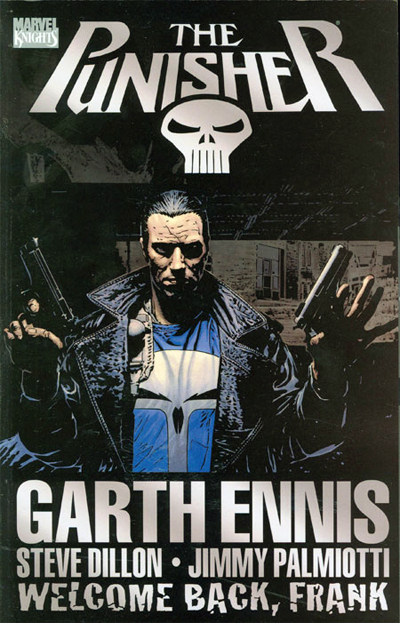 Punisher: Welcome Back Frank

Staying true to the source material was clearly a priority to the producers of Daredevil season 1. According to the promotional videos for season 2, these next 13 episodes will be no different, with one of the defining moments in the Castle/Murdock feud finally being reenacted on screen. That moment comes via artist Steve Dillon and writer Garth Ennis' Welcome Back, Frank (JAN110844). Often referenced as a seminal Punisher story, Welcome Bank, Frank only zeroes in on Matt and Frank briefly. The surrounding story of Castle eagerly taking on the mob while reluctantly taking in his sad sack housemates is actually reinforced by the chapter break highlighting Murdock and Punisher. Welcome Back, Frank is a twisted tale of redemption, and Ennis and Dillon uses that to make the two vigilantes play off each other in unique and darkly comic ways.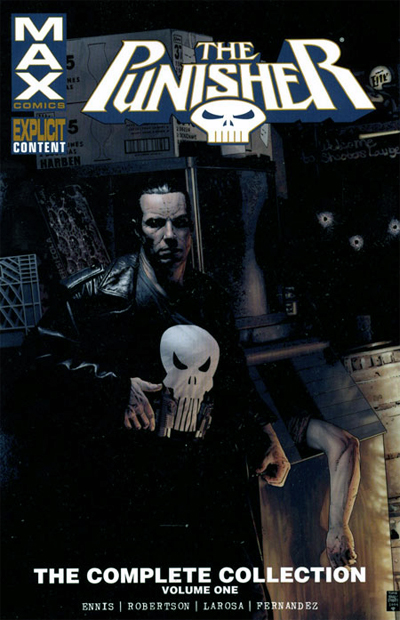 Punisher Max: The Complete Collection, Vol. 1

Sometime after his satirical take on the Marvel U., Garth Ennis opted to go dark and gritty with the man with the skull. The end result was Punisher Max, a 75 issue run that pit Frank Castle up against what turned out to be some of his most merciless foes. That includes the disfigured mad man known as Finn Cooley, the mob wife-turned-vigilante known as Jenny Cesare, Nick Fury himself, and fan-favorite, Barracuda. Currently being reprinted by Marvel as part of a multi-volume "Complete Collection," (OCT150993, JAN160959) Punisher Max could potentially give recent converts a glimpse into what a Netflix Punisher TV show could be. If you walk away from Daredevil season 2 hungry for more street-level griminess…then this is where to begin.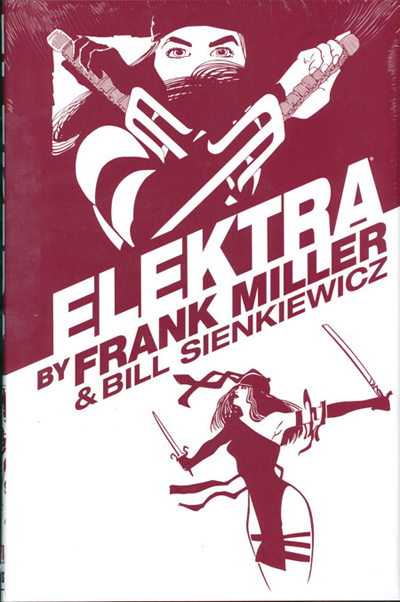 Elektra By Frank Miller Omnibus

Being inside the mind of Elektra is a very scary place, but Frank Miller and Bill Sienkiewicz analyze the fractured psyche of the mysterious woman in red with Elektra: Assassin. Originally printed as an 8 issue mini-series, Elektra: Assassin recently received the omnibus treatment from Marvel. The Elektra By Frank Miller Omnibus HC (SEP150856) also reprints Elektra tales from What If #35, Bizarre Adventure #28, and Elektra Lives Again. The latter of which features gorgeous, textured artwork by Miller and colorist Lynn Varley. That story deals with a distraught and mourning Matt Murdock after he witnesses what may or may not have been the death of his greatest love.

---
Find a comic shop near you at comicshoplocator.com!