Manga Monthly: Animated Favorites Head to Comic Shops
Mar 10, 2016
Welcome back to Manga Monthly! We return with a feature jam-packed with a ton of brand new series from the biggest publishers in the manga biz. Anime favorites head to the comic book shelves in this month's PREVIEWS so be sure to head to your local comic shop to pre-order your favorites today!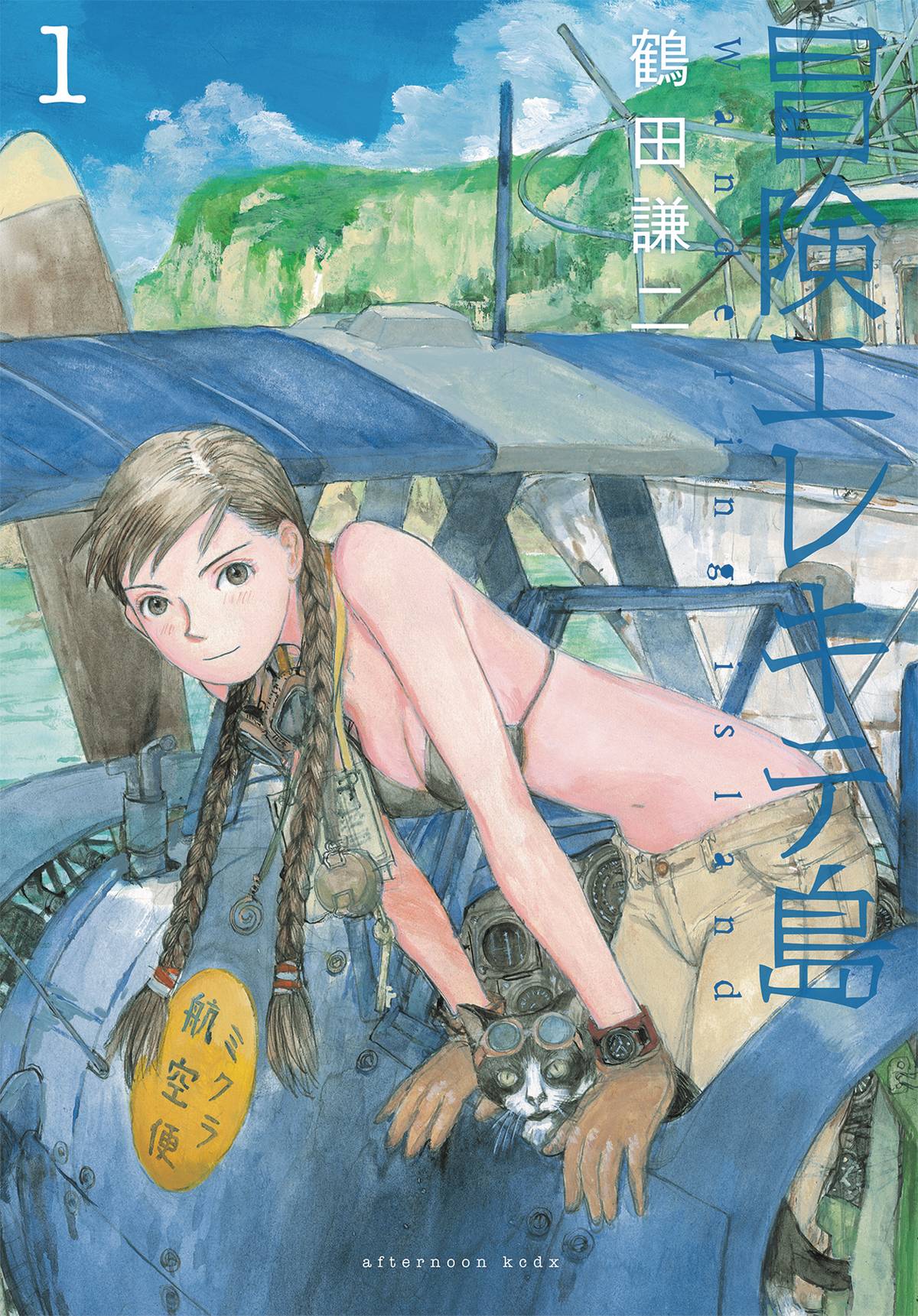 Dark Horse gets us started this month with Wandering Island (MAR160108)! This book is the first new work by Kenji Tsuruta in 20 years, and focuses on Mikura Amelia.
Mikura is a free-spirited young woman who lives alone with her cat and operates an air delivery service, flying her vintage seaplane to Japan's small island communities located hundreds of miles out in the Pacific. When her beloved grandfather passes away, she discovers he left her an undelivered parcel, addressed to an island that doesn't exist - or does it? To answer the question, Mikura flies off in search of the truth behind the Wandering Island!
Kodansha brings one of the most popular anime series of the last several years to comic book shelves with I Am Space Dandy (MAR161550)!
Space Dandy follows pompadour-ed alien hunter Dandy, whose job is to find and register rare aliens across the galaxy.
Along with his sidekicks Meow, a snarky cat alien, and QT, a vacuum-cleaner resembling robot, Dandy and his crew travel aboard the spaceship Aloha Oe to explore worlds unknown and untraveled, and interact with a variety of alien species.
While the dim-witted Aloha Oe crew might not necessarily be the best guys for the job, one thing remains certain - there's rarely a dull moment to be had in the world of Space Dandy! Space Dandy has been airing on Cartoon Network's Adult Swim block to rave reviews, and this is a great place to start for anyone who hasn't watched the series yet.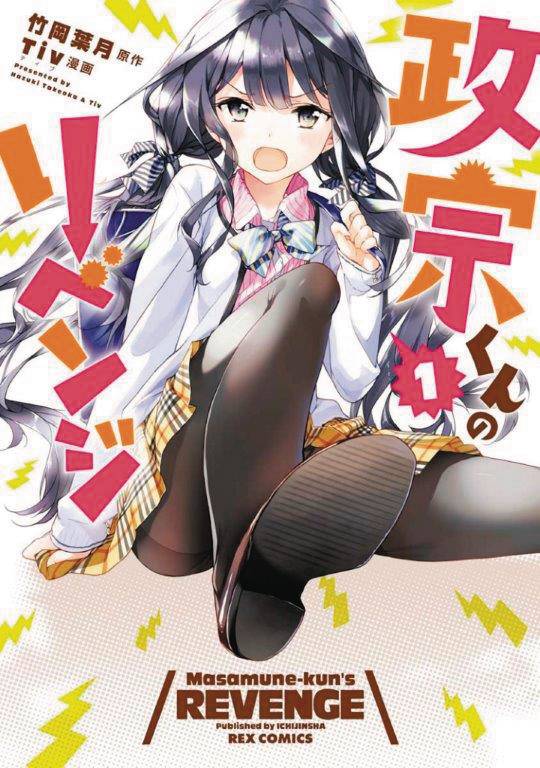 Seven Seas Entertainment also continues to expand their manga catalog, this time with Masamune-Kun's Revenge (MAR161663)!
As an overweight child, Makabe Masamune was mercilessly teased and bullied by one particular girl, Adagaki Aki. Determined to one day exact his revenge upon her, Makabe begins a rigorous regimen of self-improvement and personal transformation.
Years later, Masamune re-emmerges as a new man. Handsome, popular, with perfect grades and good at sports, Masamune-kun transfers to Aki's school, and is unrecognizable to her. Now, Masamune-kun is ready to confront the girl who bullied him so many years ago and humiliate her at last. Revenge is sweet!
Another series coming out from Seven Seas is The Other Side of Secret (MAR161667), an ongoing fantasy series that follows a young man hoping to save his sister and atone for his mistakes after crossing over into a strange fantasy world of magic and monsters.
Yuto has been plagued by the disappearance of his sister after he witnessed her vanish through a strange portal.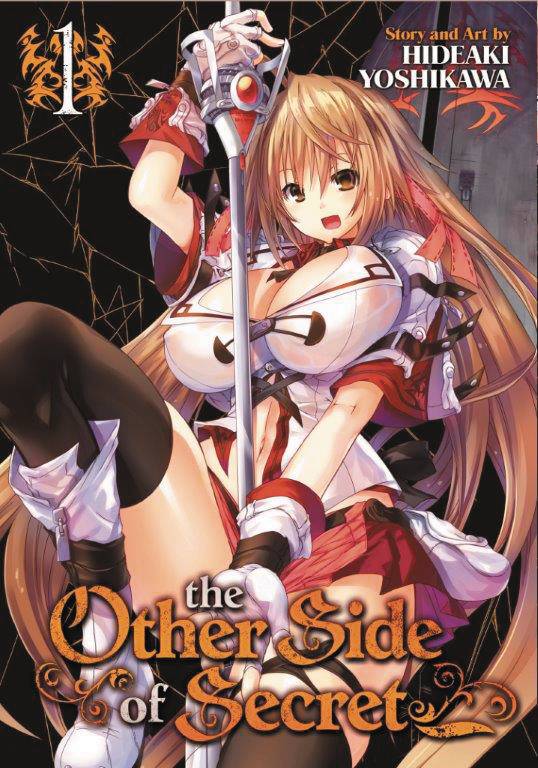 Years later, he sees two girls emerge from the same magical doorway. Not about to let this chance to find his sister pass him by, Yuto follows them back through it and is transported to a strange and dangerous world. There Yuto finds his sister but at a price. A terrible mistake costs the lives of many of that world's inhabitants, and Yuto is to blame. Can Yuto atone for what he's done and bring his sister back home with him?
Vertical Comics is also increasing their manga releases, one of which is Abandoned Secret Beasts (MAR161855), out this May. This is a new fantasy title from the editors behind Attack on Titan and The Flowers of Evil that combines western mythology and supernatural beings with imagery of the American Wild West.
An action fantasy set in a dystopian future, this story shows that to combat monster attacks the monster hunters must infuse themselves with monster DNA. The problem with this process is that the hunters lose their humanity, resulting in the development of a monster hunter extermination unit lead by a werewolf named Hank. Nancy follows a monster hunter, Hank, in search of her father, who is a famous monster hunter himself that has taken the form of a mythological beast.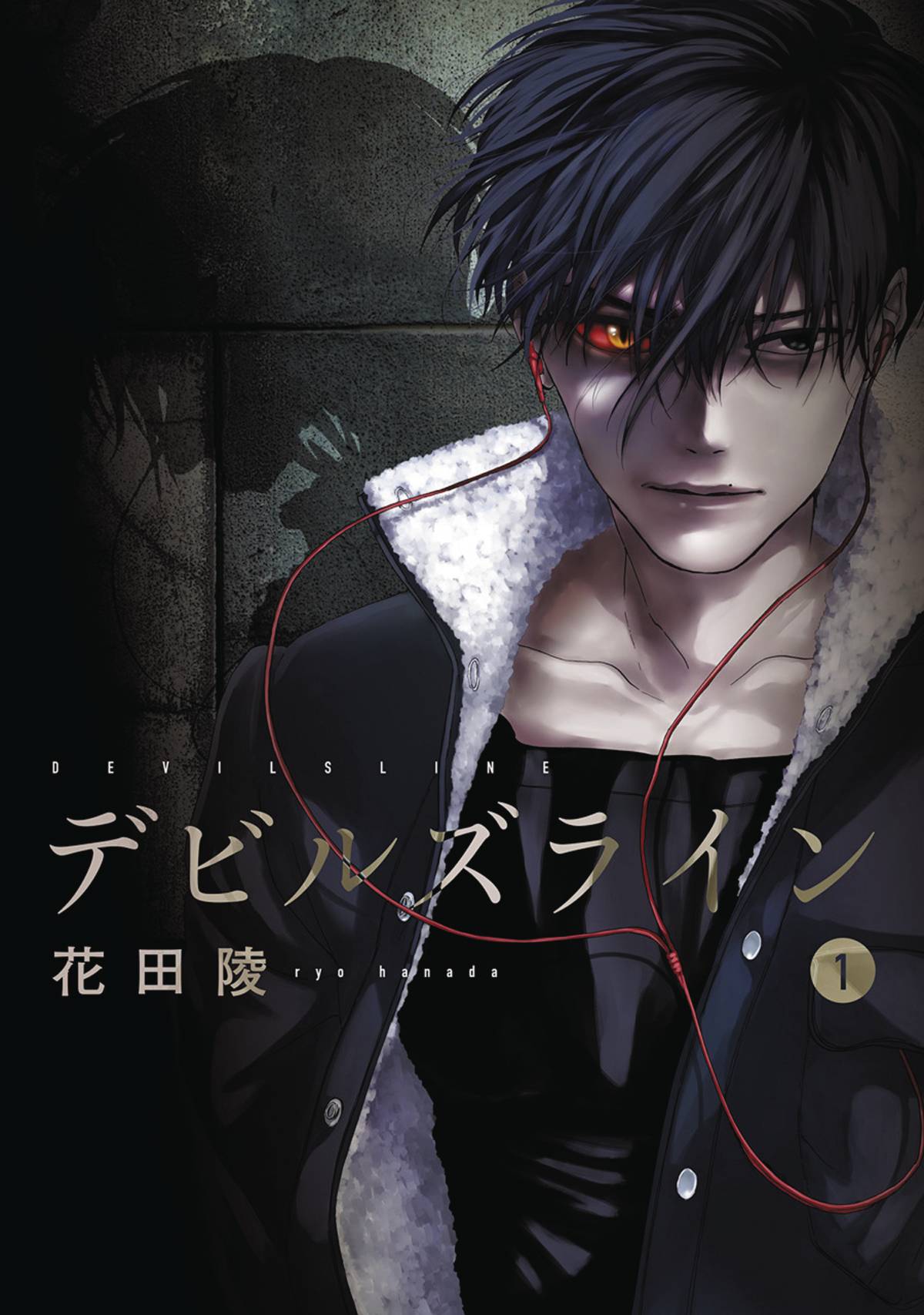 Devil's Line (MAR161856) is another series on the way from Vertical, and it's a modern dark fantasy tale that's set in a world full of vampires and vampire hunters full of romance, hope, and action that pops off the page through the wonderful art of a debut artist.
Unknown to the general public, vampires are rampant in Tokyo. To control and contain them, the government has developed a program to track and treat rogue vamps who decide to pray on the public.
But what happens when vampire and man come together in harmony and love? Will the public accept this or will they try to tear such partnerships apart?
One of the best-known manga series ever is Dragon Ball, and now Viz is bringing the action back to shelves with the Dragon Ball Full Color Freeza Arc (MAR161866)!
After his epic battle with Vegeta, Son Goku and his friends must obtain the wish-granting Dragon Balls in order to resurrect their fallen allies!
Their search will take them all the way to the planet Namek, where the evil Freeza and his minions are slaughtering the Namekians in order to fulfill Freeza's wish for immortality. What will it take to defeat this great evil?
Another solid shonen series is JoJo's Bizarre Adventure, which continues with the third volume of Battle Tendency (MAR161874)!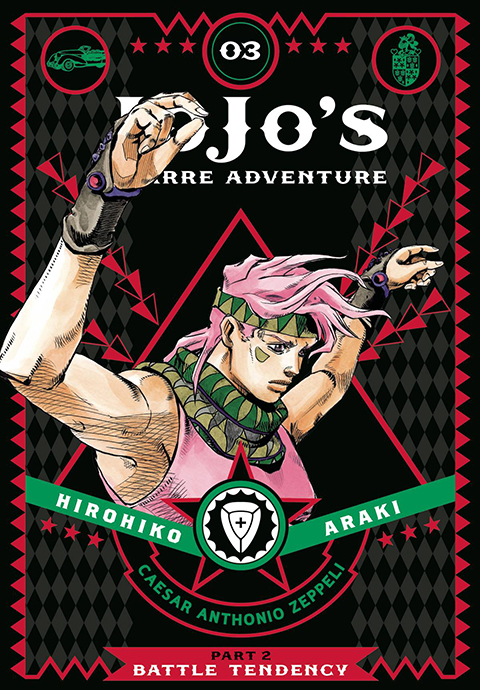 In this volume, JoJo and Caesar face their most powerful foe yet: the leader of the Pillar Men! Armed with the ability to create a weapon from any part of his body, he is more than a match for JoJo and his allies.
And now that his brethren have fallen, he's got a score to settle. Prepare for a battle unlike any before!
For slightly less intense fare, Viz also has the debut of The Heiress and the Chauffeur (MAR161875)! This series was announced at last year's Otakon panel and will arrive this May.
Sayaka wears a crimson ribbon that signals she is at the top of her class, and her classmates all revere her. So when Narutaki ignores decorum and breaks school rules to protect Sayaka, will she stand by him or dismiss him as the school demands?
Yen Press also has plenty of new books, including Durarara!! RE:Dollars Arc (MAR161891). Durarara!! has been a wildly popular anime series, and this new chapter unfolds in Ikebukuro, where Tokyo's most bizarre characters gather!
Mikado Ryuugamine is just trying to pass his second year of high school peacefully, but when he gets word that someone within the Dollars gang is causing trouble, that's out the window. Everybody's in trouble: Izaya is scheming, Mikado's classmate knows his secret, and Shizuo's being targeted by a mysterious girl. It's just another day in Ikebukuro!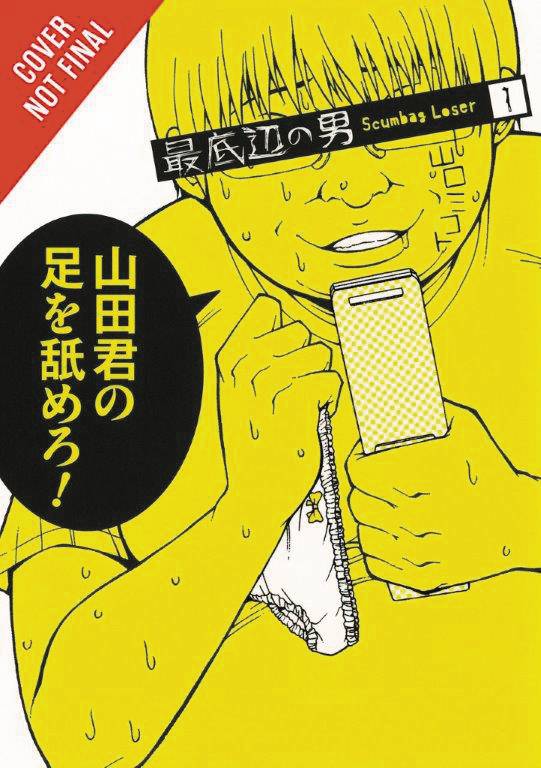 Scumbag Loser (MAR161898) might not sound like an enticing name for a series, but Yen Press is here to prove you otherwise!
This is a single-volume omnibus of thrills and chills surrounding high school dweeb Masahiko Murai, who has a dirty little secret. In this spine-chilling horror-thriller, Masahiko Murai makes up sexy girlfriend Haruka Mizusawa to avoid becoming the biggest loser in the class.
But the last thing he expects is for her to actually turn up as a transfer student because Murai knows something no one else does - the real Haruka Mizusawa died five years ago.
That's it for this month! Be sure to check back with us in April for more manga, plus a special feature on some must-read series. Head to your local comic book shop to pre-order all your favorites, and stay tuned for plenty more manga!