Kids Comics: Angry Birds and Pink Panthers
Mar 08, 2016
by Andrea Purcell
March's PREVIEWS catalog is full of great comics for readers of all ages, and with everything from classic cartoon characters to basketball superstars there really is something for everyone in the March Kids Comics Column. Every month we pick a few titles out of the PREVIEWS catalog that any comic reader will love, no matter their age. Whether these stories are for a young reader new to comics, or a great all-ages story perfect for you, these stories make a great addition to any bookshelf. Look below to see the titles that will soon arrive at your local comic book shop along with many more great comics and toys, and be sure to pre-order your favorites!
**********
NBA superstar Carmelo Anthony is teaming up with the Teenage Mutant Ninja Turtles in an oversized special from IDW Publishing. The TMNT Amazing Adventures Carmelo Anthony Special (MAR160344) has the turtles on a mission to save Carmelo after he's been captured by the Foot Clan, but they get more than they bargained for after Carmelo is mutated! Can the turtles save the NBA superstar, or will someone have to save the turtles instead? Fans of comics and basketball will love this action-packed special that brings together turtles and basketball in a fun filled combo.
Pixar fans will soon be able to see the escapades of everyone's favorite forgetful fish on the big screen in Finding Dory, but thanks to Joe Books readers of all ages can relive the original adventures of Nemo, Marlin, and Dory in the Disney/Pixar Finding Nemo Cinestory Trade Paperback (MAR161537). A full-color retelling of the award-winning blockbuster film in graphic novel format, this is a great way to get young readers interested in their favorite characters. From the Great Barrier Reef, to a dentist's office aquarium, and back again, fans of Pixar animation will love this pocket-size version of Disney's fishy tale.
| | |
| --- | --- |
| | |
The coolest cat in comics is making a comeback with a new series from American Mythology Productions! Get your Saturday morning cartoon fix at the comic shop with Pink Panther #1 (MAR161035) featuring stories with the Pink Panther and The Inspector, The Ant and the Aardvark, and more. It's the all-ages comic book event of the year with all new stories, original shorts, and classic tales. Don't let this cat slip through your fingers, and be sure to get the Free Comic Book Day edition at comic shops on May 7th!
Gumball, Darwin, and Anais are getting into more crazy shenanigans with their second original graphic novel from BOOM! Studios. Everyone in town is playing an awesome new video game in The Amazing World of Gumball: Cheat Code (MAR161197), but when the Watterson boys get grounded they get left behind as all of their friends level up. Gumball and Darwin need a way to catch up fast, but when they find a mysterious and forbidden cheat code it ends up unleashing a gigantic tech-crazy monster onto the streets of Elmore!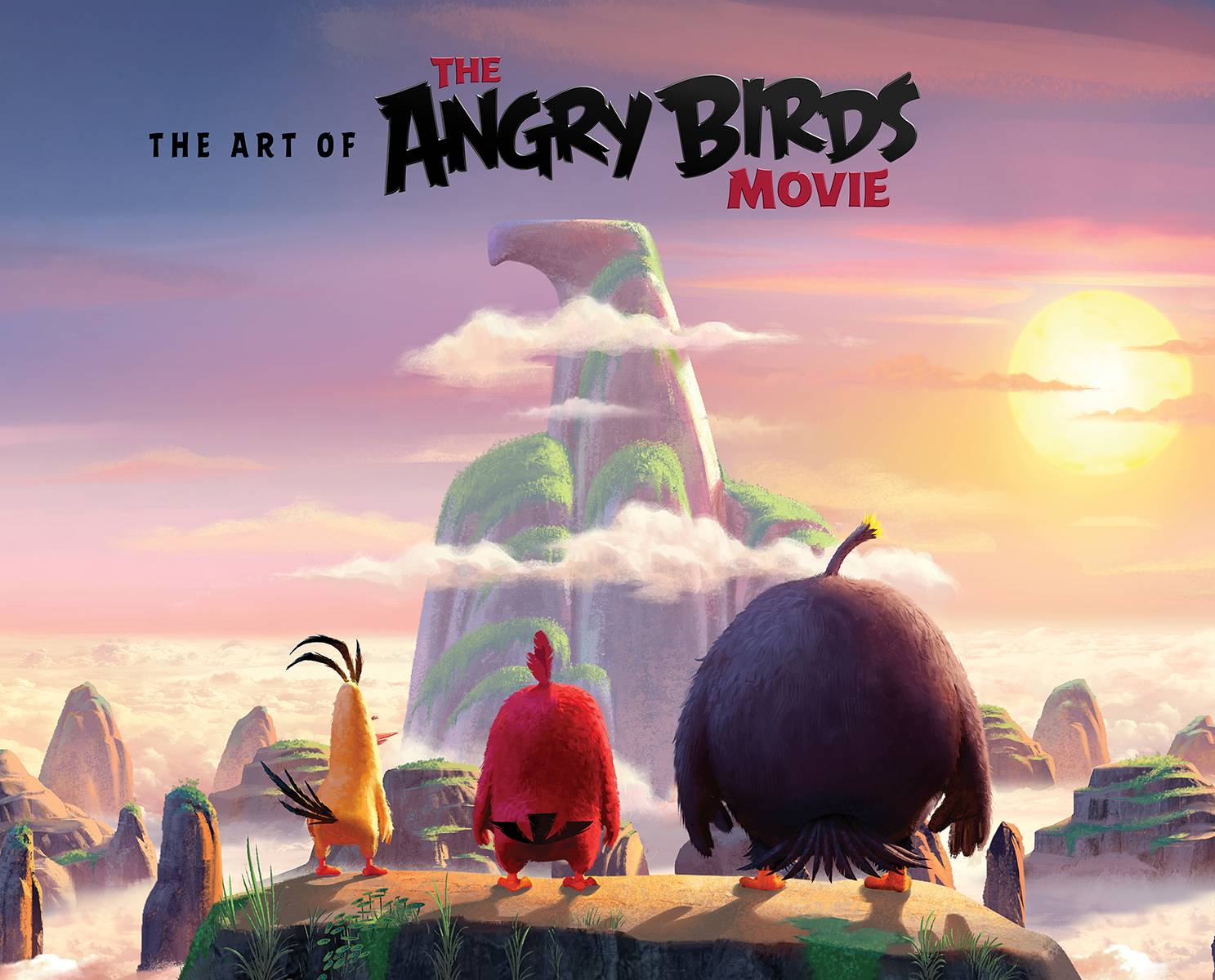 IDW Publishing is giving fans of Rovio's fun mobile franchise a first look at one the most anticipated video game movies this year with Angry Birds: The Art of the Angry Birds Movie Hardcover (MAR160473). This peek behind the scenes gives a glimpse at how Red, Chuck, Bomb, Matilda, King Mudbeard, Terrance, Mighty Eagle, and the rest of the Angry Birds cast were turned from simple video game sprites into larger-then-life movie stars. Travel from the lush jungle of Bird Village, to the top of Eagle Mountain, and even the industrious Piggy Island with this oversized full-color art book.
These are just a few of the cool Kids Comics you can pre-order from the March PREVIEWS!

Look for the Kids Comics icon throughout the catalog and make sure to visit KidsComics.com to see the all ages titles coming out this week!