Manga Monthly: Monster Girls and Mechanical Boys in February
Feb 05, 2016
by Carrie Wood

Welcome back to Manga Monthly, your one-stop-shop for all the latest manga highlights in the February PREVIEWS catalog! We've got plenty this month – both classic series and new ones – so be sure to read through and pre-order soon at your local comic shop!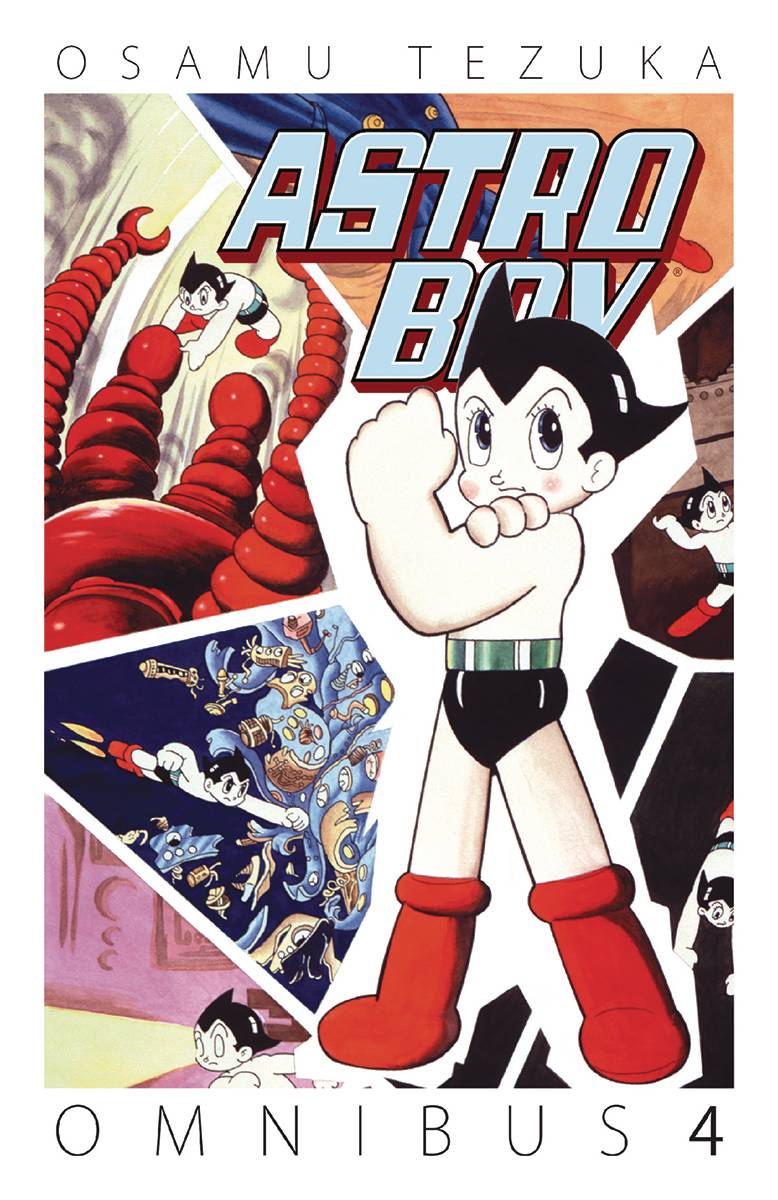 Dark Horse gets us going this month with the latest omnibus edition of Astro Boy (FEB160061)!
This legendary series by Osamu Tezuka is great for all ages and is excellent as a starter manga.
In this volume, under the ruse of building older bodies for Astro and his sister so that the young robots can grow up, an unscrupulous con man replaces their electrobrains to help him abscond with the art treasures stored in the Neo Pyramid!
Kodansha continues to publish some of the most popular manga series out there, and Fairy Tail is no exception, with the second volume of Fairy Tail: Master's Edition (FEB161621) on the way!
This is an extra-large trim size on upgraded paper that collects volumes 6-10 from the original publication.
Lucy wants to join a magician's guild so that she can become a full-fledged magician. One day she meets Natsu, a boy raised by a Dragon who mysteriously left him when he was young. Natsu has devoted his life to finding his Dragon father.
When Natsu helps Lucy out of a tricky situation, she discovers that he is a member of the Fairy Tail magician's guild, and our heroes' adventure together begins.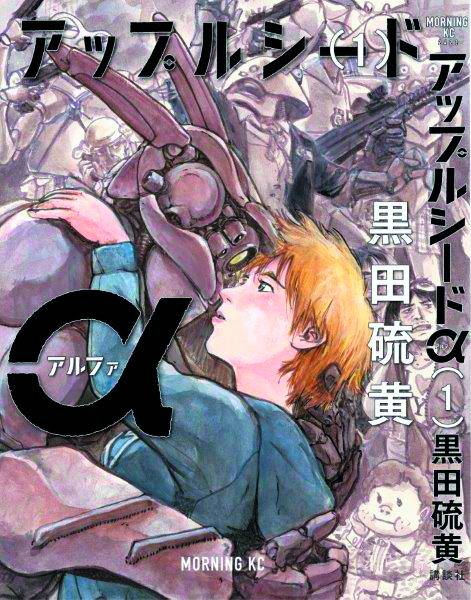 Appleseed was one of the very first manga series to be brought to North America when Eclipse comics published it in the 1980s. Now, Appleseed Alpha (FEB161616) is coming to the west thanks to Kodansha! This is a prequel series to the original.
In the 22nd century, New York City is a war-torn place ruled by warlords and a giant robot mayor with three eyes and a three-piece suit.
While there, Deunan and her cyborg lover Briareos stumble across two citizens of a legendary utopia. It's up to them to guard what could be humanity's best chance to rebuild.
One of the most notorious anime series of the last year was Monster Musume (FEB161743), and it's now arriving in North America in manga form thanks to the folks at Seven Seas Entertainment! This story tells all-new original stories of the monster girls in the four-panel format popular in many Japanese comics.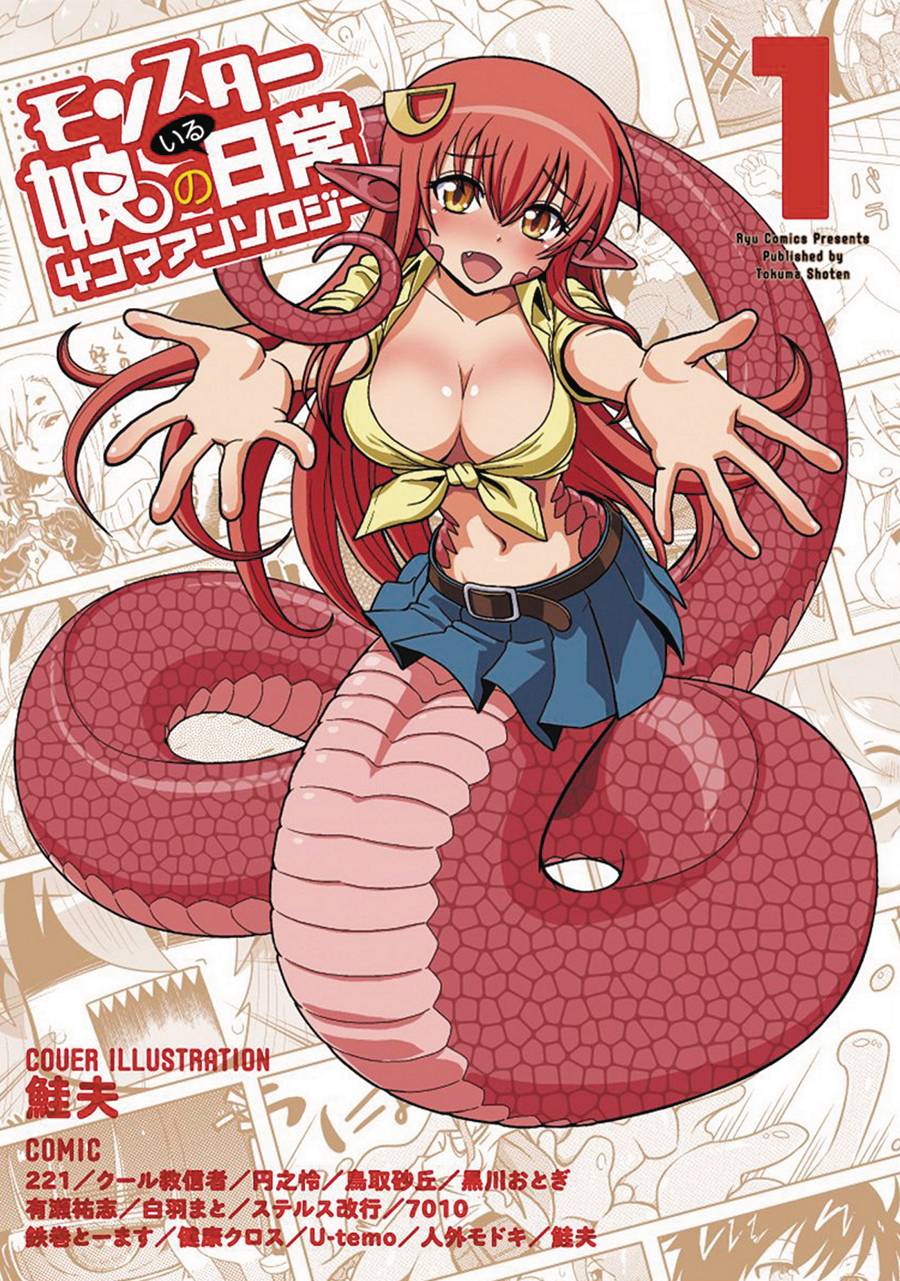 When hapless Kurusu Kimihito becomes an involuntary "volunteer" in the government homestay program for monster girls, his world is turned upside down. A reptilian lamia named Miia is sent to live with him, then a buxom centaur girl named Centorea and a scantily clad harpy named Papi move into Kimihito's house. What's a full-blooded young man with raging hormones to do?
Tomodachi x Monster is another recent series, and the second volume (FEB161749) will be released by Seven Seas Entertainment. In a small mountainous village in rural Japan, strange creatures lurk. A young boy, friendless and neglected, hears a distant voice calling out to him. He soon discovers a new "friend" that will transform his life forever.
He learns that there is a hidden world of monsters that seek to befriend young children, and together, they must enter a horrifying death match. Watch what really happens when kids with no conscience get hold of monstrous friends to do their bidding.
Vertical also continues their manga releases, one of which will be the artful The Gods Lie (FEB161918). This is a coming of age tale about children coping with families either torn by broken marriages or chattered by disease.
The kids in this tale overcome their family hardships to discover youth is full of potential even when we least expect it. It's summer and Natsuru has just turned 11. But everything is going wrong. His mom won't let him keep a pet. His soccer team has changed coaches. The girls in his class are ignoring him. And his single-parent home has become lonesome since his mom is busy with work.
His life takes a turn for the better just before summer break, when Suzumura, the tallest girl in his grade, suddenly talks to him revealing a world that is way tougher than his, but also much more free and fun.
Monster Hunter has proved to be a wildly popular video game in both Japan and North America, and now Viz is continuing the story with the Monster Hunter manga, Monster Hunter: Flash Hunter (FEB161924)!
Hunting giant man-eating beasts is no job for the weak-hearted, but along with courage, it takes skill and experience to be a good Hunter.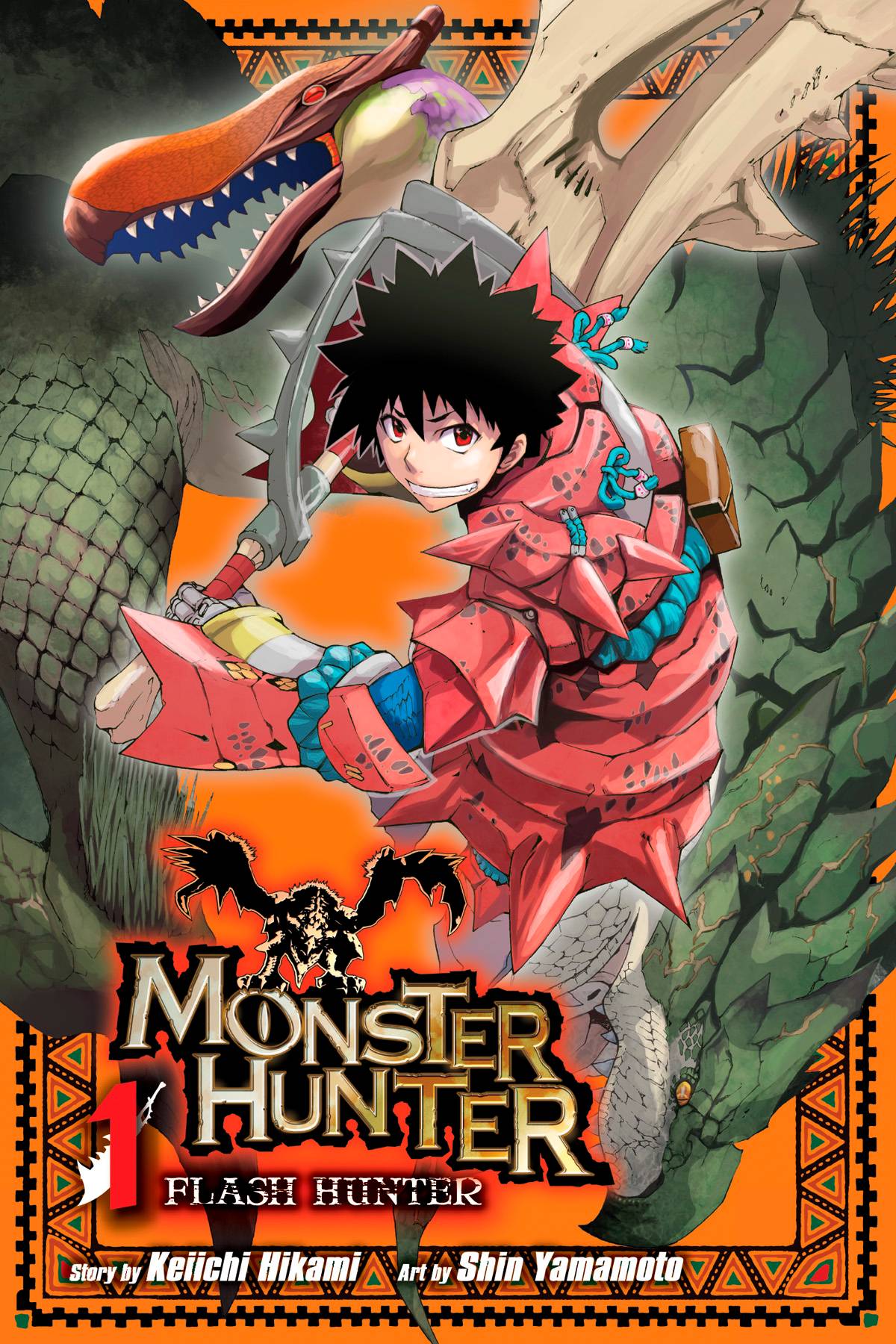 It also takes good teamwork. Raiga and his comrades are experts now, but when they started down the path of the Monster Hunter, they lacked these qualities. When they head off to confront the dragon-like Queropeco, they quickly learn that this flaw could cost them dearly!
My Love Story! has been one of the biggest shoujo manga hits of the decade.
With a relatable main character and great storylines all around, it's no surprise that the 2015 anime adaptation was wildly successful. It was recently announced that the series is nearing its end in Japan, but here in North America, the story continues with the 8th volume (FEB161945), published by Viz!
Takeo and Yamato spend their days deeply in love. Yamato invites Takeo to a date at her house, but what's in store when Takeo meets Yamato's family for the first time? Furthermore, Takeo now has a rival in love! What will the gentle giant do about his incredibly handsome foe?
Yen Press is bringing the adrenaline this year with the second volume of Yowamushi Pedal (FEB161970)! This high-octane sports series bikes on, with Onoda finding himself in his first real road race. But the heated first-years' race for team Sohoku is serious business, and Onoda's competing on his granny bike!
After struggling to keep up, Onoda trades in his old bike midrace for a brand-spankin'-new road bike, and his slumbering potential comes bursting out! But will it be enough to ride to the top?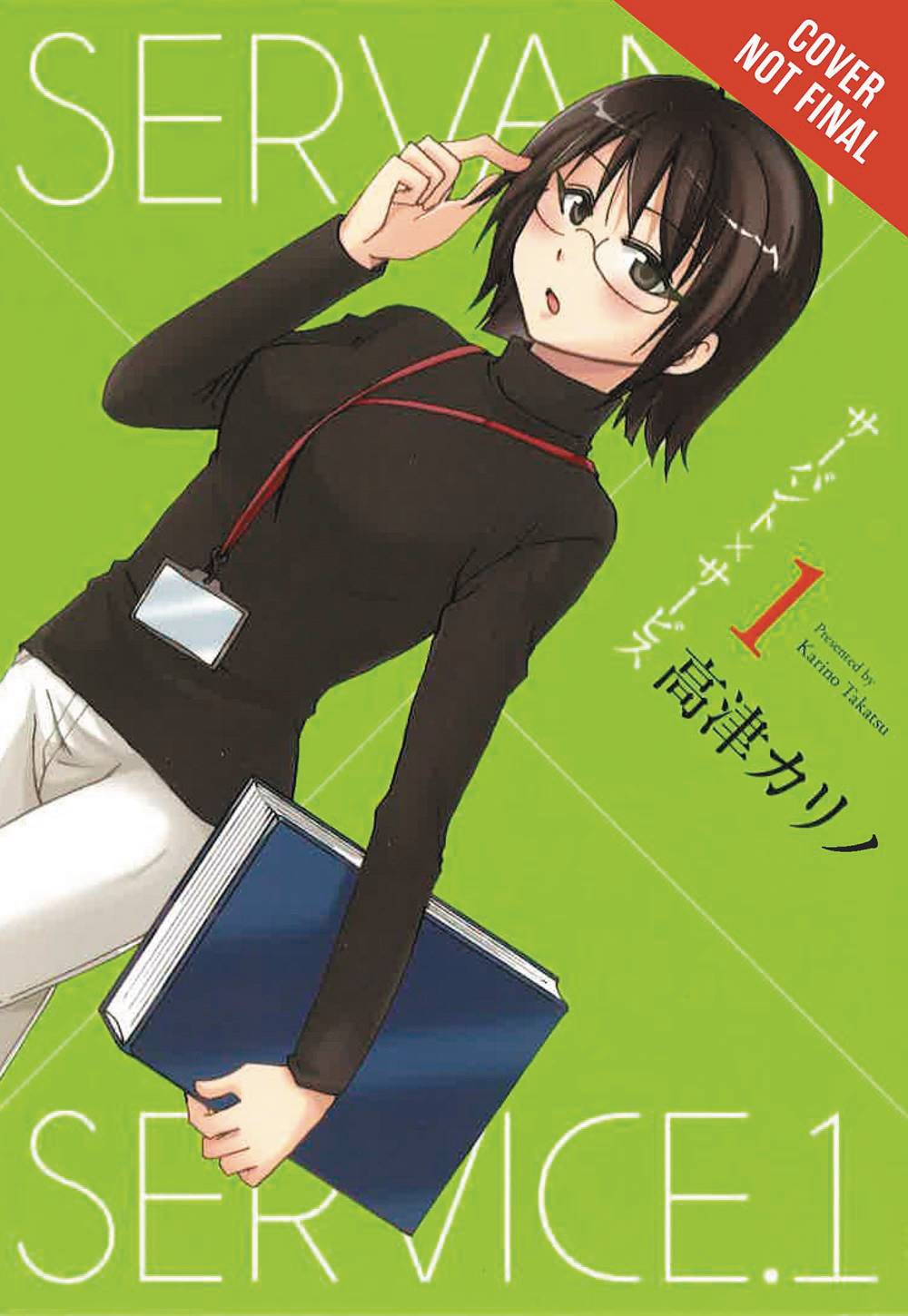 A new series from Yen Press is Servant x Service (FEB161966), arriving later this year.
On any given day in a certain city, in a certain public services office building down in the Health and Welfare Department, you just might run into a clerk with a tongue twister of a name, a huge flirt, a bundle of insecurity, and a cosplay maniac!
That's it for February! Thanks as always for joining us on this adventure through the world of manga, and don't forget to pick up a copy of PREVIEWS to get the full lineup this month.
Be sure to pre-order your favorites at your local comic shop, and check back with us next month for more manga!