Paul Dini's Fight As Told In The Dark Night
Jun 09, 2016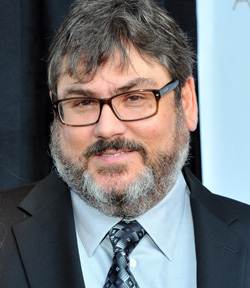 Comics give us a distraction from reality. They give us entertainment that can spin ours head in multiple directions so that we can forget about our job, or various other mundane landmines that can make a 24-hour day in the work week turn into an overnight visit at Arkham Asylum. Comics do this and more, of course, as it's hard to argue against how costumed heroes today are being elevated to look like the gods of yesteryear. But seldom do we hear of the imaginary people behind masks being used to help us cope with real problems in the physical world, or worse, with physical injuries.
With Dark Night: A True Batman Story HC (FEB160250), we have a rare tale told when the power of modern day fantasy is show to have a positive impact on one man's medical dilemma. What most people may not know is that Eisner Award-winning writer Paul Dini was viciously attacked and beaten, and his prognosis for recovery was grim. The man who wrote about justice in Batman: The Animated Series had been incapacitated, and there was very little justice in sight for his immediate future.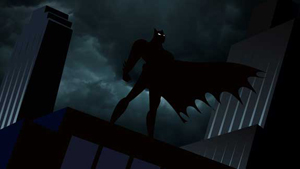 The truth is, Dini did not succumb to misery. He focused on something that kept him going, and that something was none other than the world's greatest detective.
He thought about Batman.
With Dark Night: A True Batman Story HC, comic readers are given a rare opportunity to read an autobiographical tale of how one man's mind gave him the power to mend his mangled body. The Caped Crusader was the crutch he leaned on as the writer slowly recovered from devastating violence, and in this Vertigo-style book Paul Dini relates his tale of terror with brilliant illustrations from artist Eduardo Risso.
It is a Batman story you do not want to miss for anything.
Dark Night: A True Batman Story HC (FEB160250) from DC Comics/Vertigo is in comic shops June 15.