Suit Up: Iron Man Small, Tall, And Always On-Call
Jan 14, 2016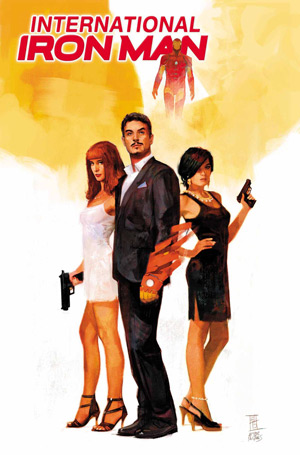 There's a war coming. Did you know that? It's actually one that was fought a while ago. But as history shows us, wars never end. It seems to be an endless cycle. And for ol' Shellhead, the war this time will put him on the silver screen. Yes, unless you've been living under a rock, you know that Robert Downey Jr. will once again reprise the role of Iron Man for the upcoming film Captain America: Civil War, and that means we will once again get to glow in the wise-crackin' antics of Iron Man and his alter ego, Tony Stark. It'll be a good time, once again, to be a fan of the crimson and gold Avenger. But there's a lot more to the resume of Iron Man in 2016 than just the movie that's soon about to hit theaters.
In this month's edition of "Suit Up," we point your attention to International Iron Man #1 (JAN160720) in which readers go deep inside the mind of the Avenger to learn what's been bugging him since he first read quantum physics: who is he? And if he searches high and low, will he be able to uncover what his legacy truly is, as the answer to such a question will involve a journey that will carry him into new directions as both a man and as a super hero.
It's a different direction for Tony, as those who follow his regular ongoing adventures know that self-discovery is a luxury he doesn't have as he's knee-deep in trouble courtesy of super scribe Brian Michael Bendis in the monthly title.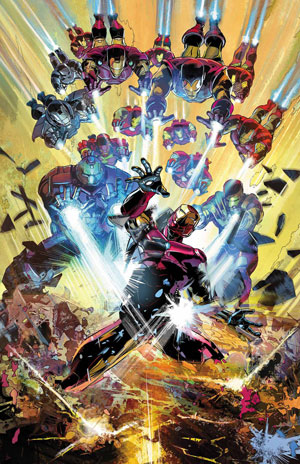 If you pick up Invincible Iron Man #7 (JAN160718), you'll see that in the second part of "The War Machines" storyline, War Machine and Iron Man have teamed up to stop a brand new threat to the Marvel Universe…but the synchronicity they were hoping for on the battlefield may not be up to par with what's needed. Things may get a bit more complicated than they expected.
But if you forsee yourself having an ample amount of reading time to spare, you may want to forgo these monthly periodicals for something with a little more meat.
Collected editions, that is. And if you're game for the idea, turn your attention towards the Iron Man Epic Collection: Duel of Iron TP (JAN160952), or the Invincible Iron Man Volume 1: Reboot Premier HC (JAN160922).
Or maybe it's time to figure out how to spend that Christmas money because you didn't get all the toys you wanted under the tree. If the latter is true, then feel free to check out the Marvel Minimates Series 66 Captain America Movie 3 (JAN162251) or the Marvel Select Captain America 3 Iron Man MK45 Action Figure (JAN162254). Both of these top shelf collectibles and the before-mentioned books can be found inside the January 2016 edition of the PREVIEWS comic shop catalog!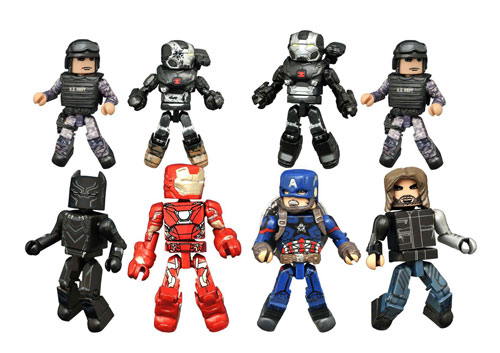 Marvel Minimates Series 66 Captain America Movie 3 (JAN162251)