Red Sonja Goes Home In New Dynamite Series
Jan 11, 2016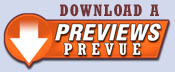 As envisioned by Gail Simone, Red Sonja Volume 3 #1 (NOV151271) shows the heroine on a mission of infiltration, sabotage, and assassination when she discovers that her native people have been conscripted into the service of a Nazi-like regime.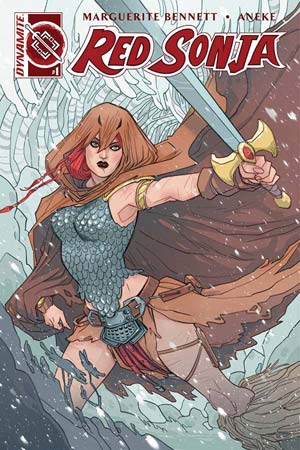 "It's an honor and a pleasure to be the new writer on a book as crazy and colorful as Red Sonja," says Bennett. "While I've never yet had the pleasure of working with Aneke, our phenomenal new artist, I cannot wait for us to make the big, bloody, sexy, sweeping splash in a universe this rich with story, history, and the contributions of the creators and creatives who came before us. I am particularly indebted to Gail Simone, who has always been one of my idols in comics, who first suggested that I follow her run on the title and was endlessly guiding and encouraging as I broke into this new level of the medium."

Regarding the direction of Red Sonja, the first issue will show that Red Sonja's return home is necessitated when her king hovers at death's door, while a dread new power rises from within Hyrkania's own borders. The new authority is bent on defending its homeland - no matter the cost, no matter what its people become. Billed as a defining chapter in the Red Sonja saga, the opening "Falcon Throne" storyline is dark, clever, vicious, and at times even mirthful, as the She-Devil with a Sword must topple the brutal regime, her own people.

Bennett concluded her insights on the book saying, "This current arc allows me to explore elements of my favorite stories, which have always been those that are enormously morally gray. In this case, we're nearly to 'Red Sonja vs. The Iron Age Nazis', as she watches her own people united and then profaned by a charismatic leader with intimate connections to Sonja's own long-buried past. She is placed in an impossible crisis, on the run from the very people she has saved, torn between saving her homeland... or destroying it. I hope readers will enjoy something dark but fun, vicious but witty, balanced between battle, romance, intrigue, and good old-fashioned monster-slaying. I'm so grateful to have a chance to lead Sonja into this brave new world."
Red Sonja Volume 3 #1 (NOV151271) is in comic shops January 13.