Kids Comics: Action Cat, Dog of Wonder
Jan 12, 2016
by Andrea Purcell
It's the beginning of a brand new year, and the January Kid Comics Column is full of fun all-ages comics to get readers off to a great start. Every month we pick a few titles out of the PREVIEWS catalog that any comic reader will love, no matter their age. Whether these stories are for a young reader new to comics, or a great all-ages story perfect for you, these stories make a great addition to any bookshelf. Look below to see the titles that will soon arrive at your local comic book shop along with many more great comics and toys, and be sure to pre-order your favorites!
**********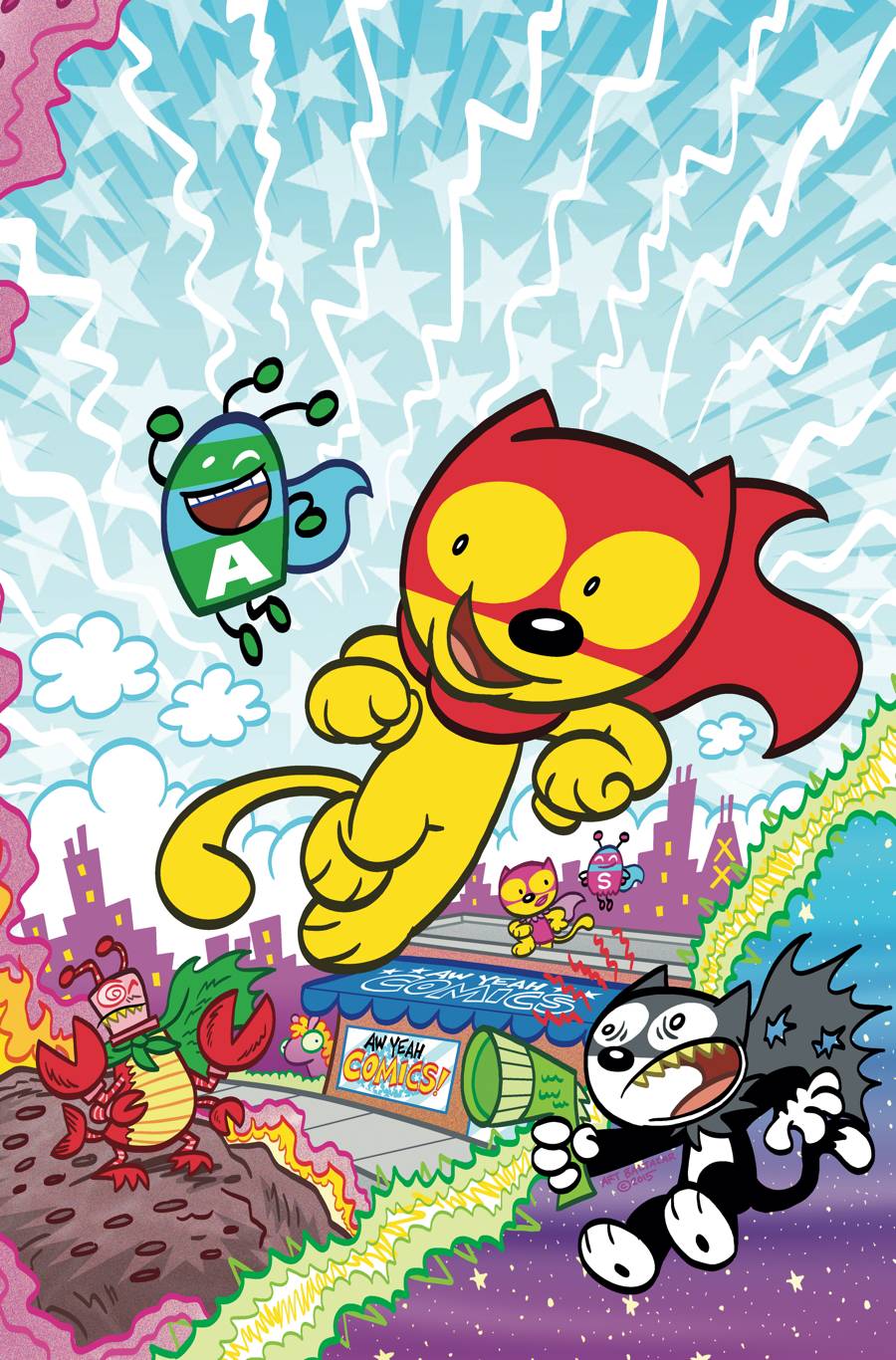 Action Cat is back, and he's brought along trusty sidekick Adventure Bug to take down the villainous Evil Cat and save downtown Skokie in the all new Aw Yeah Comic Action Cat (JAN160159) mini-series!
Art Baltazar and Franco are teaming up with Dark Horse Comics to reviving an Aw Yeah Comics favorite with their new mini-series centering on the adventures and superhero hijinks of Action Cat. Already well known to fans of a younger age for Itty Bitty Hellboy (DEC130139) and Superman Family Adventures (MAR130290), this creative team is the perfect all-ages duo with art full of frenetic energy and writing that comic books fans of any age will find engaging.
Zany and entertaining, this mini-series showcases the creators' love of comics and hopefully you'll love it too.
Admirers of Krypo, Underdog, and Dogcopter, there's a new super-powered canine coming to a comic shop near you!
Action Lab Entertainment is taking inspiration for their new series from the company's very own logo with Action Lab: Dog of Wonder (JAN160981), finally telling fans the story of that mysterious dog with goggles and a jet pack. Action Lab takes matters into his own paws rescuing dogs from kennels and pounds to give animals in need a second chance and a good home.
If you already read Hero Cats (NOV140905) and are looking for another fun and all-ages friendly story about pets, or just love animals, Action Lab: Dog of Wonder will round out your pet-centric pullbox.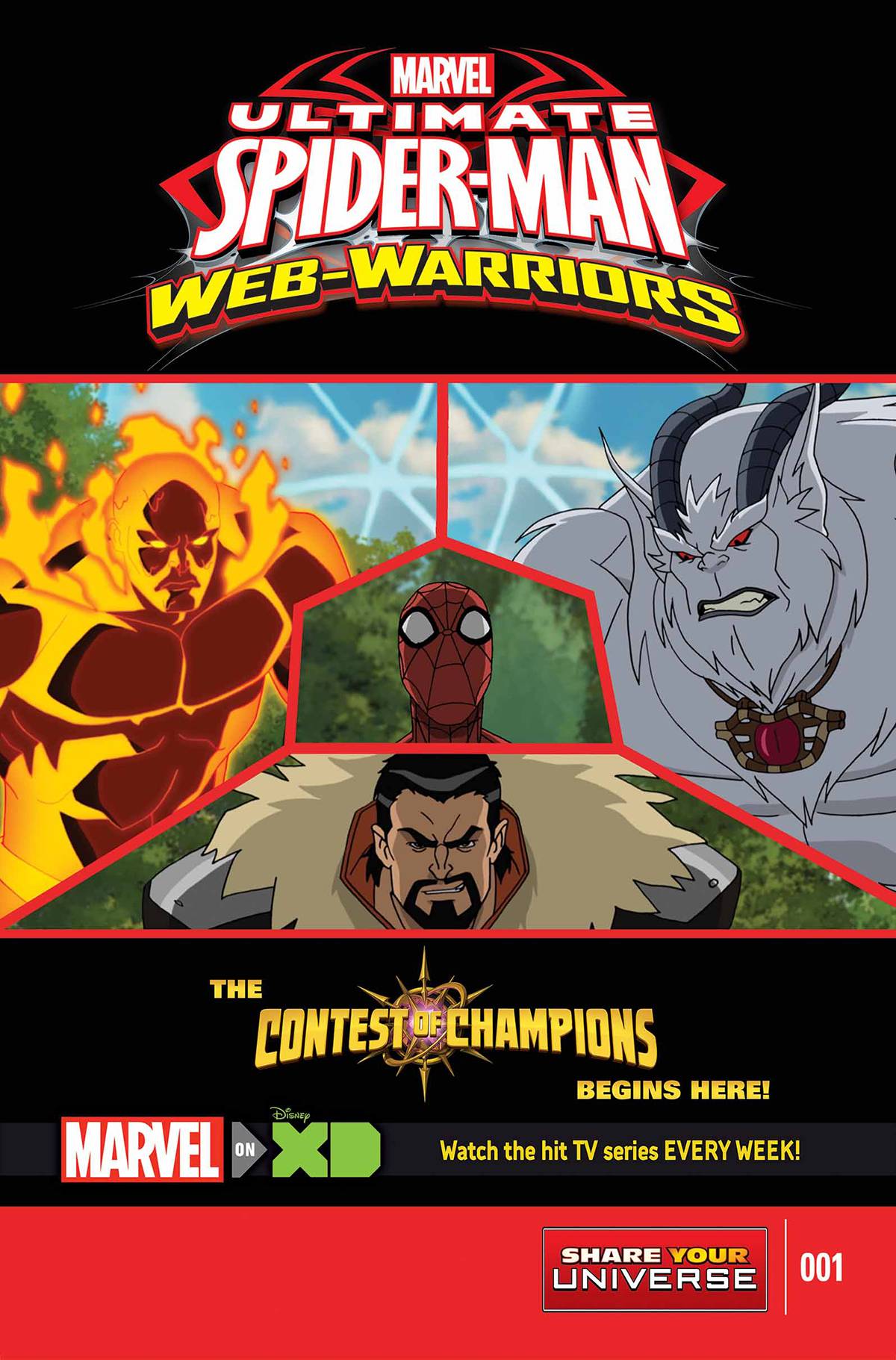 Everyone's favorite web-head has been roped into a deadly game to battle his greatest foes in Marvel Universe Ultimate Spider-Man Contest of Champions (JAN160753).
Based on the hit Marvel animated series, this story arc takes fans back to the Contest of Champions as the Collector and the Grandmaster want to play a game that will decide the fate of the whole planet. As they capture every hero, villain, and person in New York City as their pawns, Spider-Man, the Avengers, and the Agents of S.M.A.S.H. must team up to defeat the villains that threaten to win this deadly game.
Spider-Man must find a way around Grandmaster's rules to save the citizens of New York and save the day!
The world of Poptropica is expanding from the screen to your comics in Poptropica Book One: Mystery of the Map (JAN161065).
Based on a concept from Diary of a Wimpy Kid author Jeff Kinney, this all new Poptropica story from Amulet Books follows Oliver, Mya, and Jorge as their ride in a hot-air balloon comes to an end when they crash-land on a mysterious island that is hidden from the rest of civilization.
Filled with angry Vikings and extinct animals, this is the world of Poptropica; a wild action adventure tale perfect for all ages readers who love exploring and learning while having fun.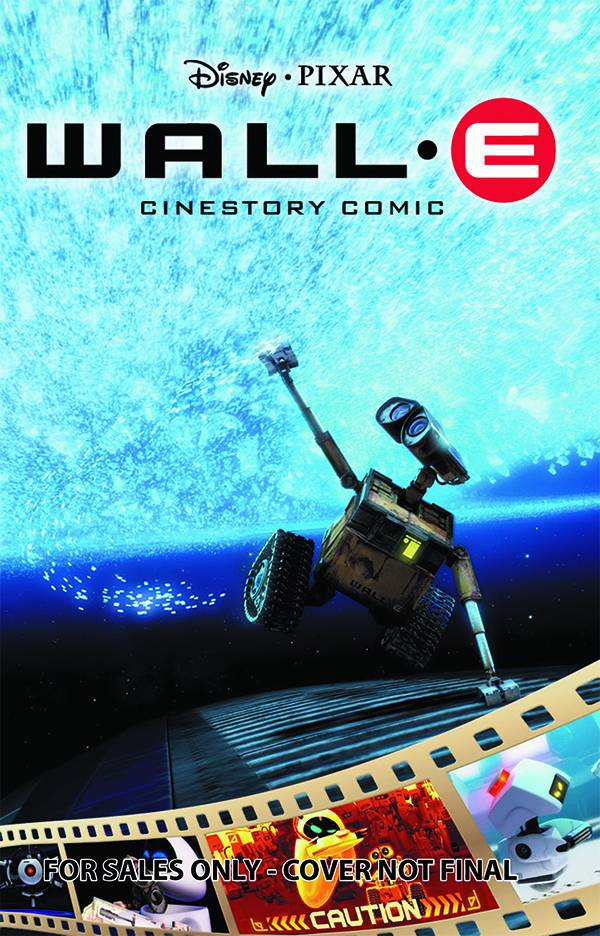 A beautiful re-telling of the Academy Award winning Disney/Pixar film, bring WALL-E home again in cinestory form as Joe Books presents WALL-E's story with images from the beloved movie that can be taken wherever you go.
The Disney/Pixar WALL-E Cinestory (JAN161538) is something the whole family will enjoy, and is perfect for all-ages readers or fans of animation as WALL-E and EVE fall in love as they try to save the human race.
A poignant and relevant story, this modern animation classic deserves to be in your collection.
Uncle Grandpa, Belly Bag, Pizza Steve, and Giant Realistic Flying Tiger are traveling through time in an all new original graphic novel from BOOM! Studios that will leave you shouting, "Good Morning!"
Bursting at the seams with a massive array of writers and artists, including series creator Peter Browngardt, Uncle Grandpa: Time Casserole (JAN161202) is an epic adventure, as the gang travels back in time to recreate Uncle Grandpa's casserole that they accidentally exploded into oblivion.
With ingredients from the Moon, Ancient Egypt, medieval times, and the distant 1990's, nothing will stop Uncle Grandpa and his pals from making the best casserole ever!
Look for these comics and more in each and every issue of the PREVIEWS comic shop catalog!