Manga Monthly: Good Morning (and Goodnight) to New Manga
Jan 08, 2016
Welcome back to Manga Monthly! We have a ton of great new series in this month's lineup, plus some previously-unseen material that's finally making its way to the West! Have a look through this month's lineup in your copy of PREVIEWS and be sure to pre-order your favorites at your local comic book shop!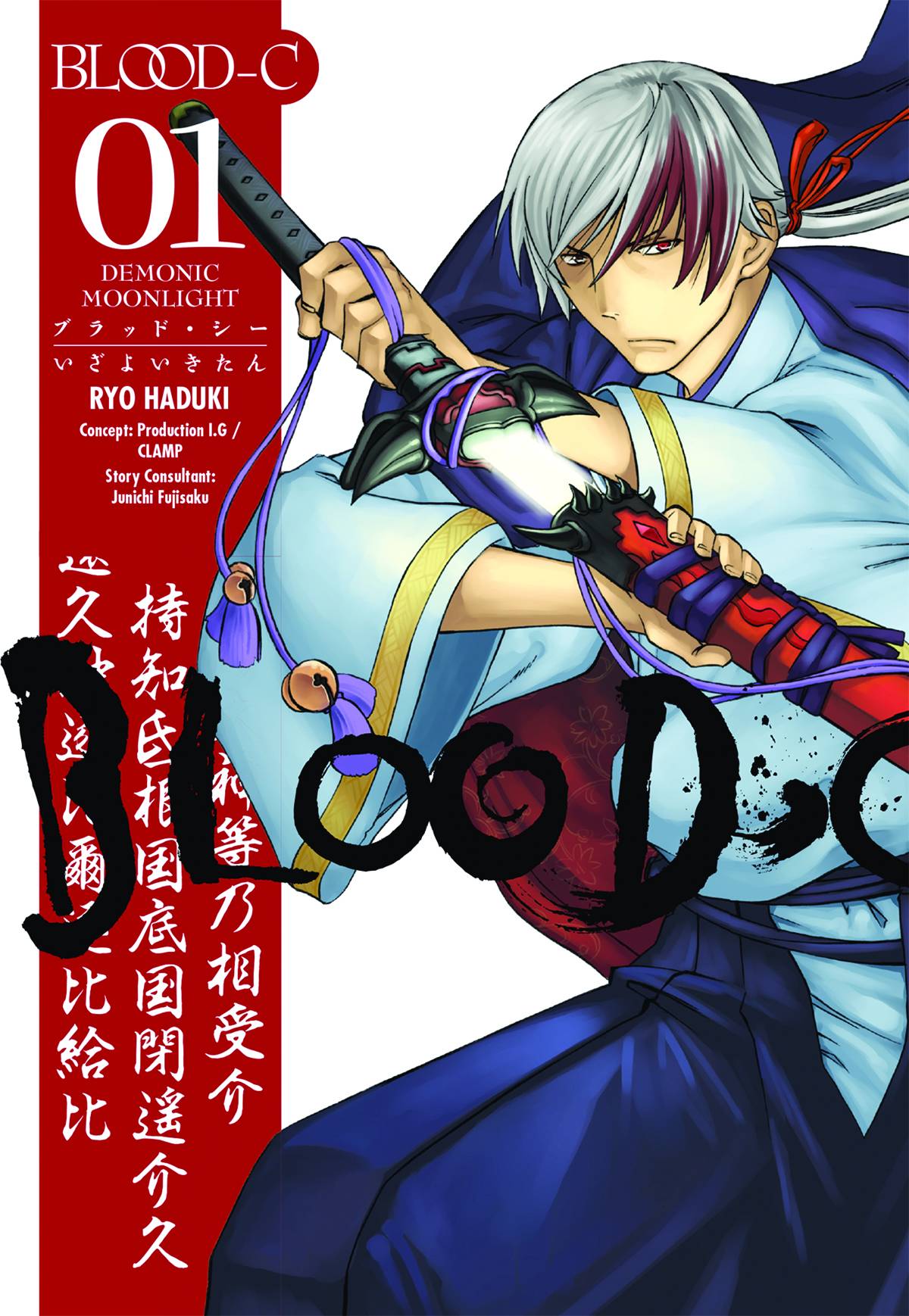 Dark Horse gets us started this month with Blood C: Demonic Moonlight Volume 1 (JAN160182)! In occupied Japan in 1946, an American military investigator is sent to the Yokohama base to research a number of bizarre deaths. He soon discovers that the murderer isn't human! Blood-C: Demonic Moonlight is the prequel fans have been waiting for!
Drawn and Quarterly also has lots of interesting manga choices, including a new release of Shigeru Mizuki's most popular work, The Birth of Kitaro (JAN161405)!
Mizuki recently passed away, though his work continues to maintain strong popularity around the world, and his Kitaro stories are some of his best. Kitaro is a young yokai (or monster) boy, who was born in a cemetery. He appears as a relatively normal human, though, and so is able to fight to maintain peace between humans and yokai. If you want to know more about the Kitaro series, you can head over to our friends at Scoop, who recently did a full write-up regarding the history of the series!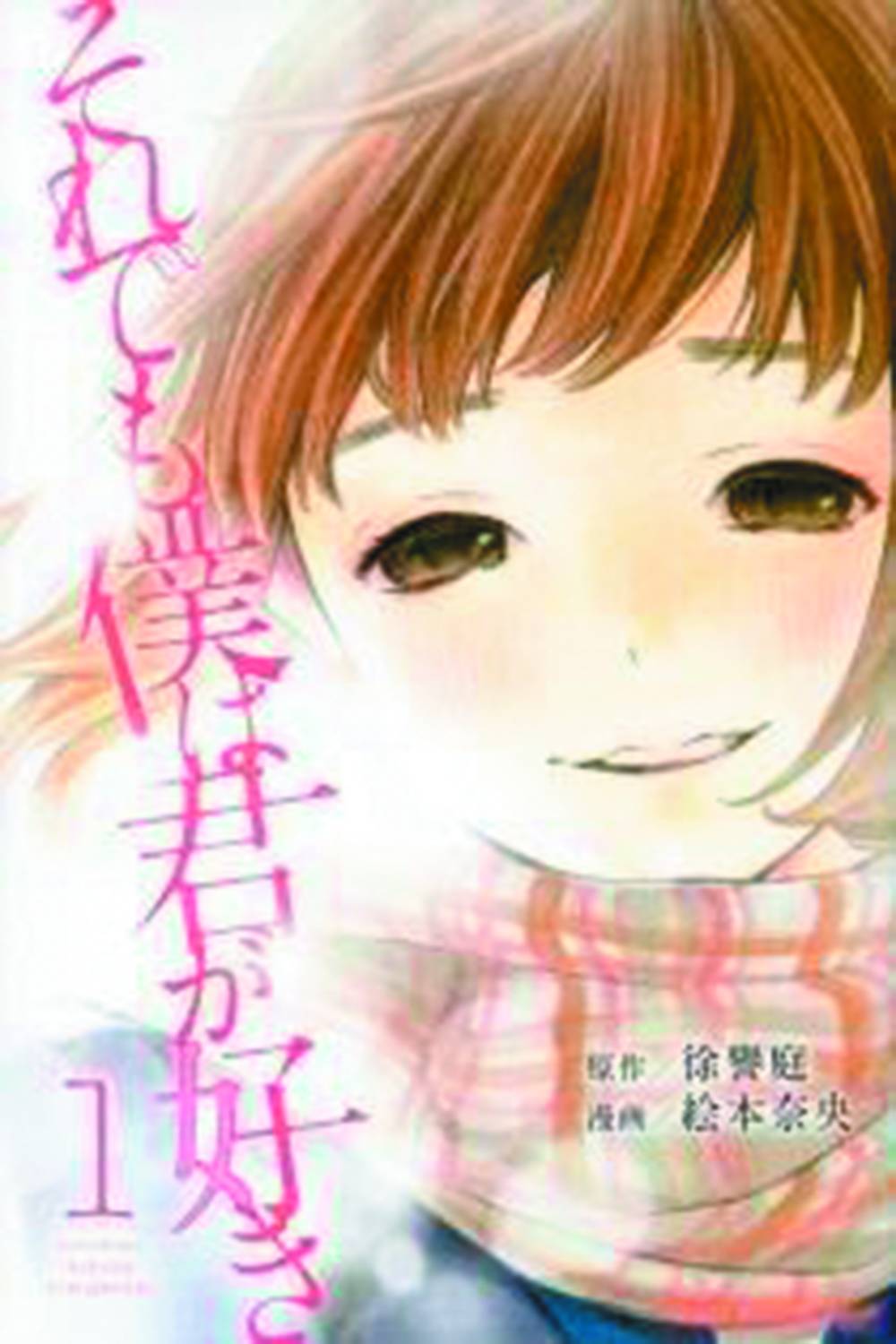 Kodansha also continues to be a leader in regards to getting great new stories to North America. Their latest launch is the first volume of Forget Me Not (JAN161545)!
Serizawa is a twentysomething working at a divorce attorney's office. Walking home from work one day, he gets into an accident, and a woman carries him to an ambulance. Later, at the hospital, still bleary, he receives a phone call from the woman who saved his life. This person knows intimate details about him... but he's not sure who it is.
Serizawa's gentle personality has drawn lots of girls to him since his childhood, but he's far from perfect. Was it someone he loved and lost? Or perhaps someone he wronged, to whom he failed to make amends? A collection of love stories told through extended flashbacks to different periods in Serizawa's life.
Paradise Residence (JAN161549) is the latest from Kosuke Fushishima, the creator of the classic Oh! My Goddess! series from the 1990s! Fans of his previous work will recognize his signature style immediately; Kodansha is publishing this new book in North America.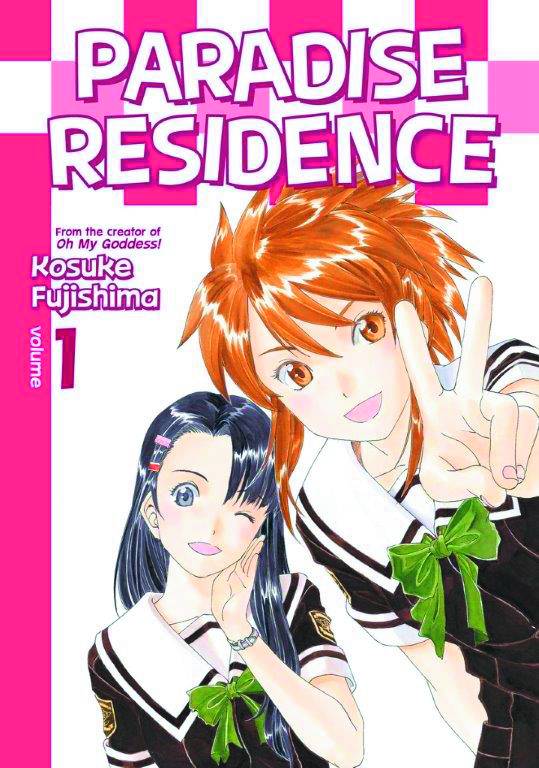 Hatsune Takanashi is not the best of students - her grades are subpar, she hates homework, and the only thing that will rouse her from bed in the morning is the promise of pudding.
But for all her drawbacks, Hatsune is full of energy and intends to make the best of her time at Ritsukan Boarding School, an all-girls high school atop a mountain that has been called a high-school girl's paradise.
With a cast of characters that includes the clumsy and chipper Hatsune Takahashi, a pint-sized house mother, and a brazen British exchange student, the lives of the girls at Kitsuka Boarding School are full of hijinks and new, exciting experiences!
The idea of being trapped inside a game world isn't anything new, with popular series like .hack//sign and Sword Art Online both having used it as a major driving plot point.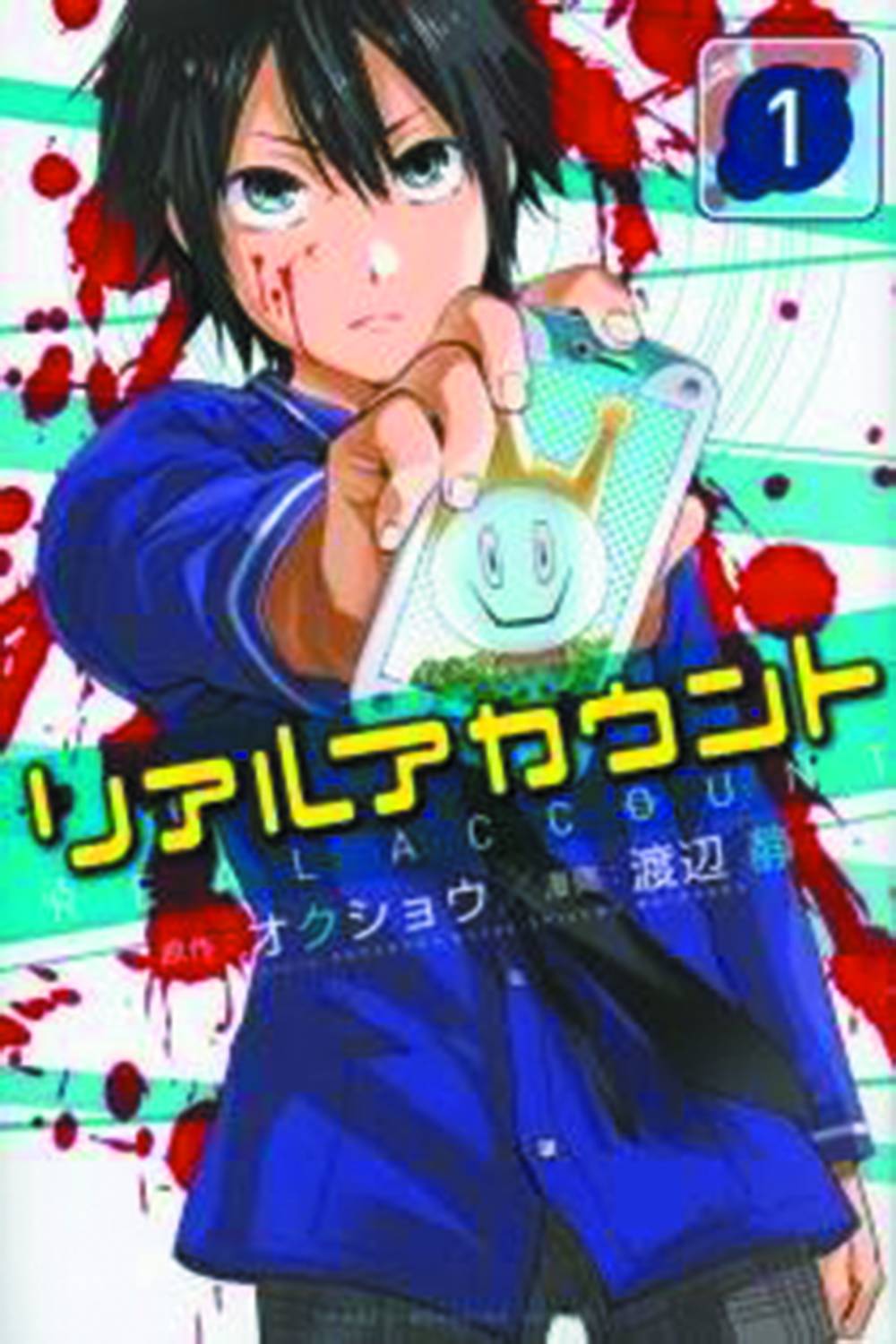 Now, with Real Account (JAN161551), brought over by Kodansha, there's a new series to put its own twist on this idea!
After the death of their parents, Ataru Kashiwagi and his younger sister, Yuri, depend on each other.
Ataru works hard at high school and his job, and spends his leisure time on a social media site: Real Account. Eventually, he hits 1,500 followers, but he sometimes wonders how much they really care about him. One night, the screen ominously begins to glitch, only displaying: The Game Will Now Begin.
In the blink of an eye, Ataru finds himself transported into Real Account's loading screen - except now it's a 3-D lobby! Before them stands Marble, the smiley-faced announcer. With a sinister cheerfulness, Marble says, "If you die in here, you die out there... and so do all your followers!"
For anyone looking for some serious horror, Seven Seas Entertainment is providing the scares with Hour of the Zombie (JAN161633)!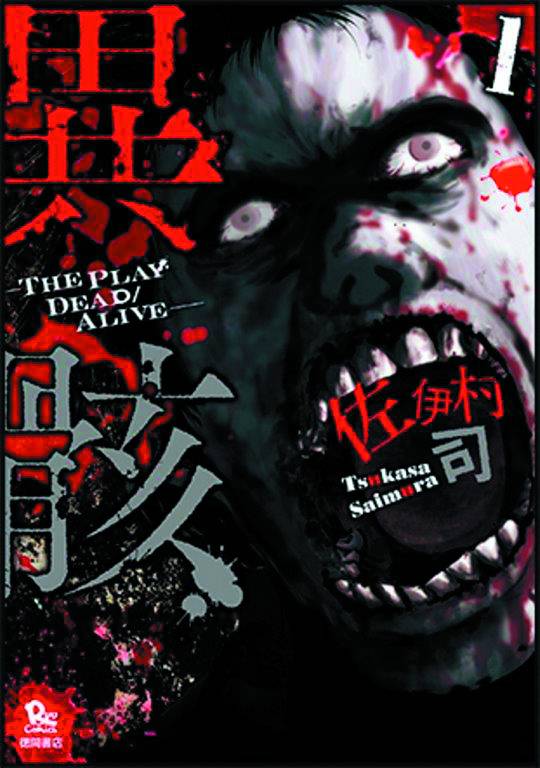 Students are suddenly turning into frenzied zombies, attacking and gorging themselves upon each other's flesh. The school is being torn apart until suddenly... they stop.
With the zombies apparently back to normal, the school is now divided between the previously turned and the unbitten.
But how long will this peace last? And what caused students to turn in the first place? When any of your classmates could suddenly decide to have you for lunch, a friendly face can become the scariest thing in the room.
Udon Entertainment has a lot of video game-related content, but they've got a great manga story with Steins;Gate (JAN161735)! The story is actually based off of a popular Japanese visual novel series that was turned into a smash hit anime in 2011.
What do you get when you cross a microwave with a cell phone? Apparently, a time machine!
Self-proclaimed mad scientist Okarin and the Future Gadgets team now have the ability send text messages into the past. Will this new found power be used for personal gain? To change the world? Or for something much more sinister...? Find out in Steins;Gate!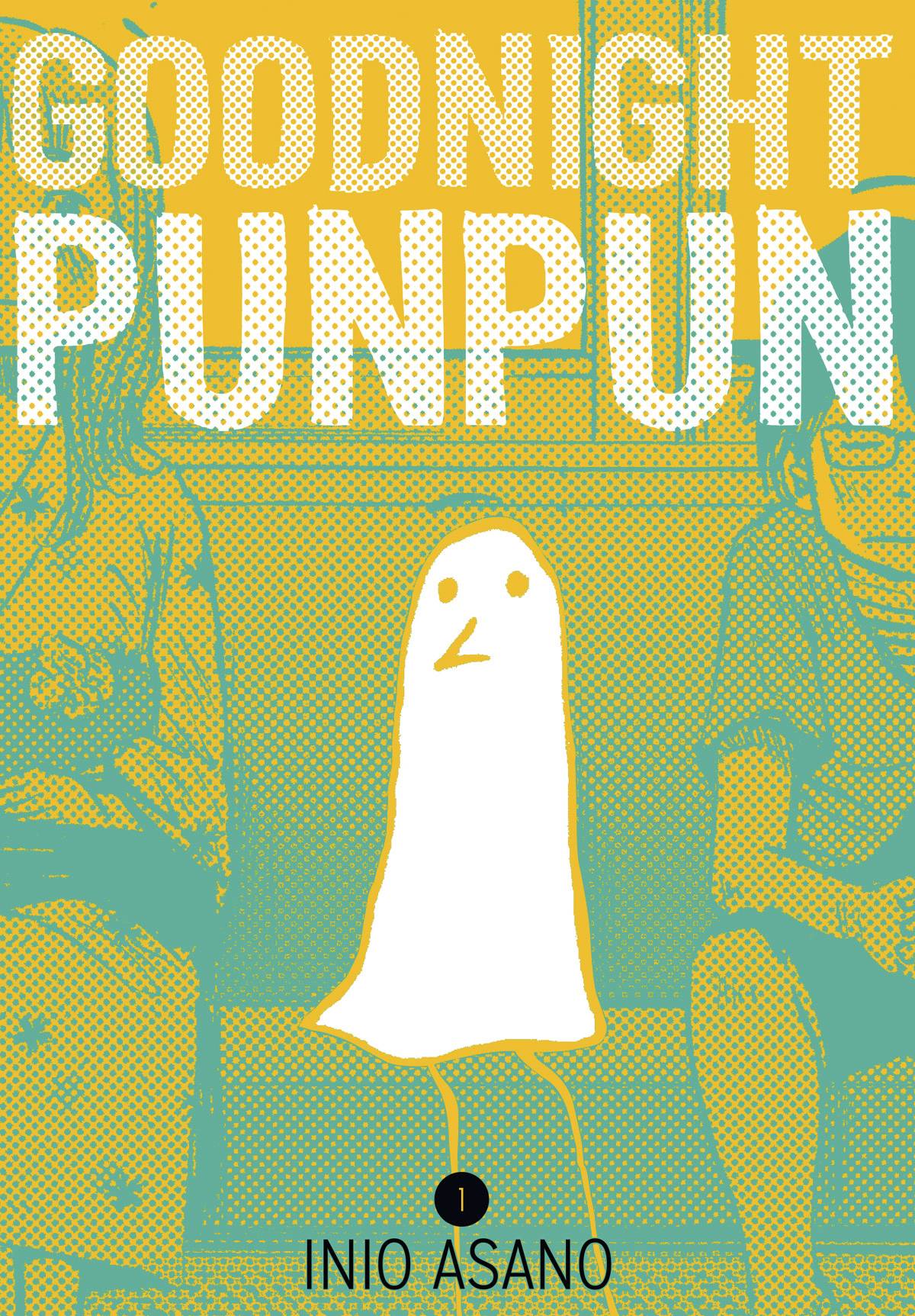 Viz also continues to be one of the biggest names in manga, and they're bringing a significant series to North America for the first time – Goodnight Punpun (JAN161777)!
The series ran in Japan from 2007 to 2013 and was critically acclaimed throughout its run. It's written and illustrated by Inio Asano, known for his realist stories that have also included the popular What A Wonderful World! and Solanin.
Goodnight Punpun follows the titular character throughout his life. The story is divided into four of his life stages: elementary school, middle school, high school, and his early 20s.
Punpun himself is depicted as a bird, though he appears in other forms throughout the story; the author decided upon this look to help readers identify with Punpun by keeping his look as simple as possible.
Yo-Kai Watch continues to be published by Viz under their Perfect Square imprint with the fourth volume (JAN161801)! This all-ages story follows Nate Adam, a regular, everyday kid, who discovers the titular Yo-Kai Watch! It allows him to see the creatures, which are normally invisible to the human eye.
The comic is just one piece of the larger Yo-Kai Watch puzzle, which also includes an ongoing anime series (which airs on Disney XD in the US), a popular video game series (finally available in the states on the Nintendo 3DS), and multiple films!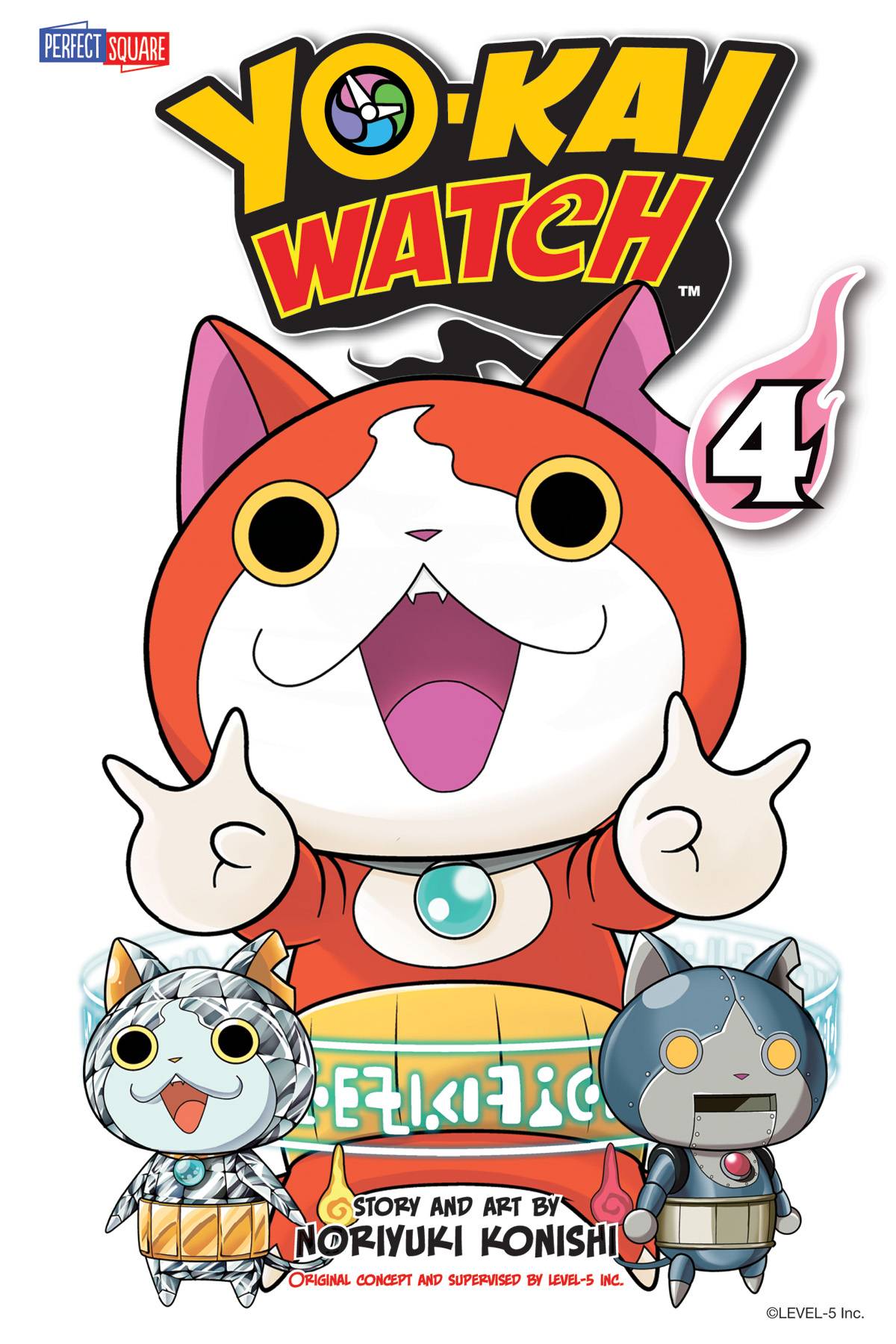 It's slowly but surely gaining ground in the West, so it's a great time to check out the mysterious and quirky Yo-Kai creatures!
Legend of the Galactic Heroes (JAN161802) is finally available in manga form in North America thanks to the folks at Viz!
This series has been around since the first novels released back in 1982 and in terms of licensing, was floating in limbo until Viz finally picked it up last year.
In this story, "The Golden Brat" Reinhard von Lohengramm, a military prodigy and admiral of the Galactic Empire, has ambitions beyond protecting the borders or even defeating the Empire's enemies.
He seeks to overthrow the old order and become a truly absolute-yet benevolent-dictator.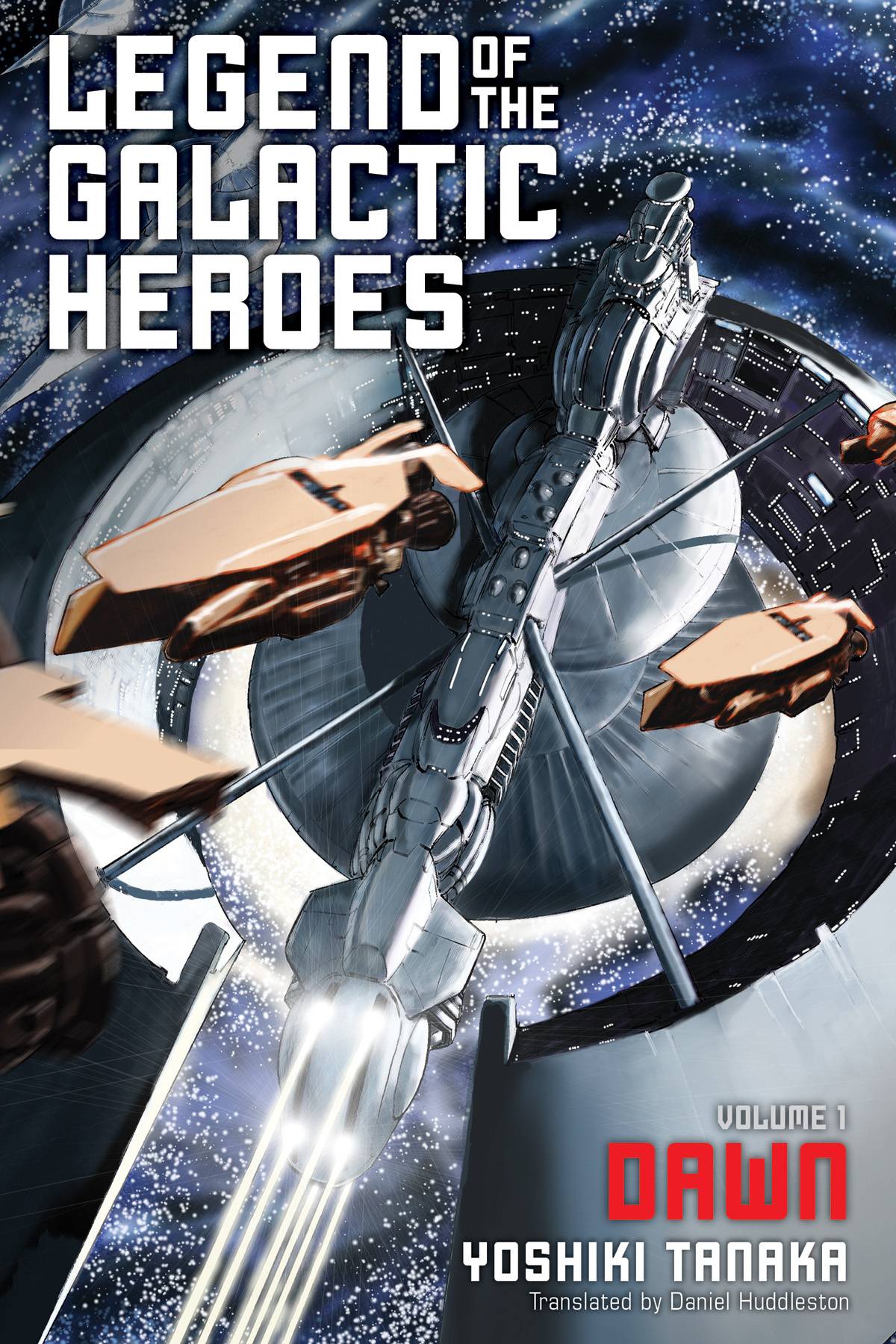 His rival, the humble Yang Wen-li of the Free Planets Alliance, wishes to preserve democracy even if he must sacrifice his political ideals to defeat the Empire.
Their political and military battles play out over a galactic chessboard in an epic saga fifteen centuries in the making!
Vertical also continues to expand their manga library with FukuFuku: Kitten Tales (JAN161811)! Focusing on FukuFuku's tales as kitten readers get to experience more of the feline adventures they have come to love from Konami but in a more affordable format. Stray kitty, FukuFuku, has been adopted into the home of a widowed grandmother and the two quickly begin to develop a relationship viewed through the kitten's eyes.
Yen Press has previously published a lot of Ryukishi07's work, such as Higurashi: When They Cry and Umineko: When They Cry.
This story, Rose Guns Days (JAN161831) continues the trend of mystery and conflict established in his past stories.
In this third volume, Alfred is out of the picture, and a new force emerges into the power vacuum - and Leo's new "friend," ex-serviceman Caleb, is at the center. Though the Caleb family's motives seem well-intentioned — providing welfare for repatriated Japanese soldiers — its "donation" practices include shaking down the whole town for exorbitant fees! And when this new threat arrives at Club Primavera's doorstep, a whole new conflict begins.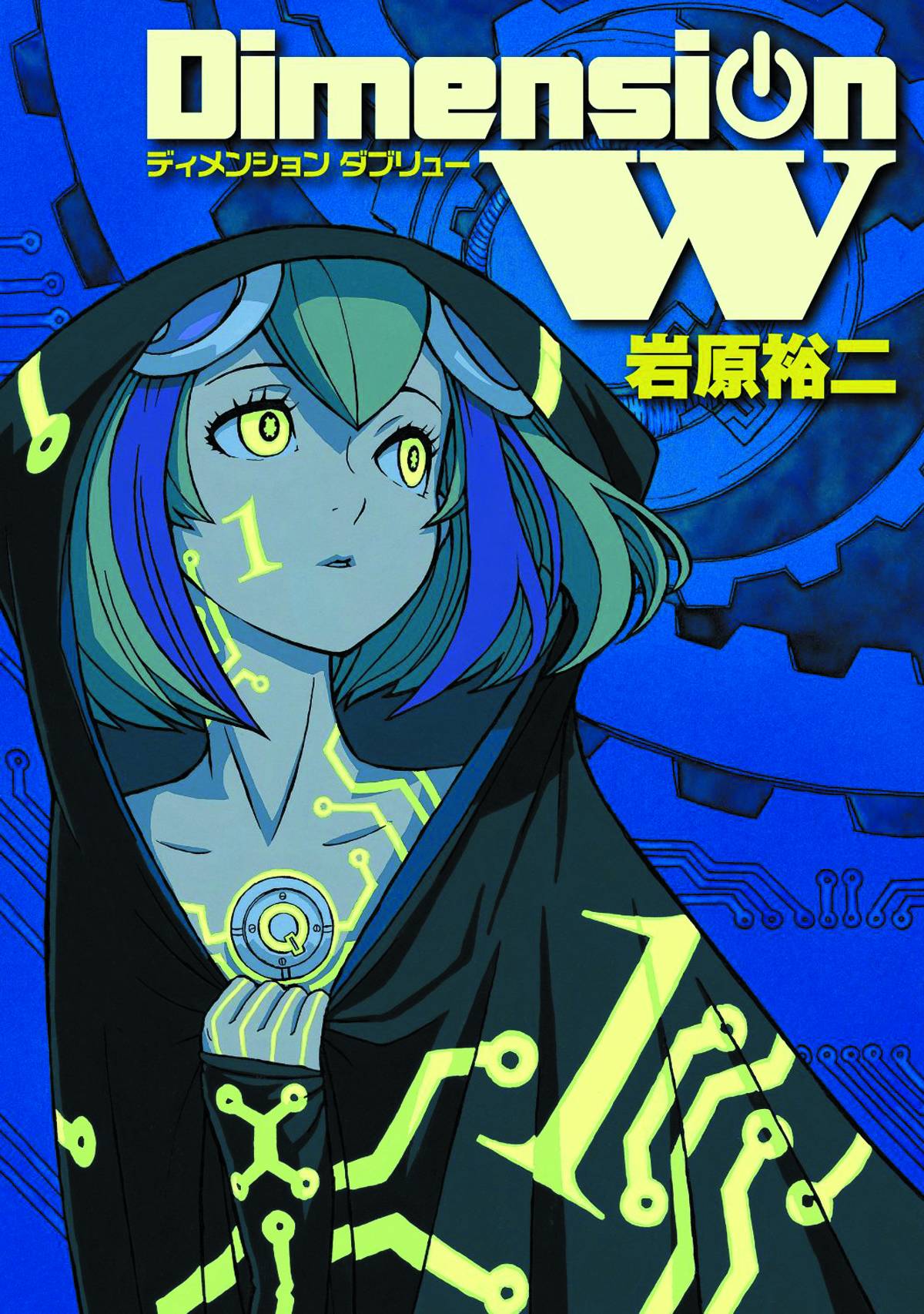 Dimension W (JAN161822) is another brand-new series coming to the West thanks to Yen Press! With the invention of cross-dimensional electromagnetic inductors known as "coils," the world's energy crisis has long been solved. Kyouma Mabuchi is a "Collector" who makes his living by recovering illegal coils for the powers that be. When his latest gig brings him upon a mysterious girl named Mira, little does he know that their meeting will bring them both closer to the secrets behind "Dimension W," the fourth dimension, beyond X, Y, and Z, that powers the world. So begins this progressive sci-fi tale where the future of science and humanity itself may very well hang in the balance!
That's it for this edition of Manga Monthly, but don't forget that this is just the tip of the iceberg when it comes to what's available! Pick up a copy of PREVIEWS at your local comic shop and be sure to take a look at everything that these amazing publishers have to offer this month! Check back with us next month for another roundup of the best new series from Japan!