Gail Simone and Jim Calafiore Return to Megalopolis
Jan 05, 2016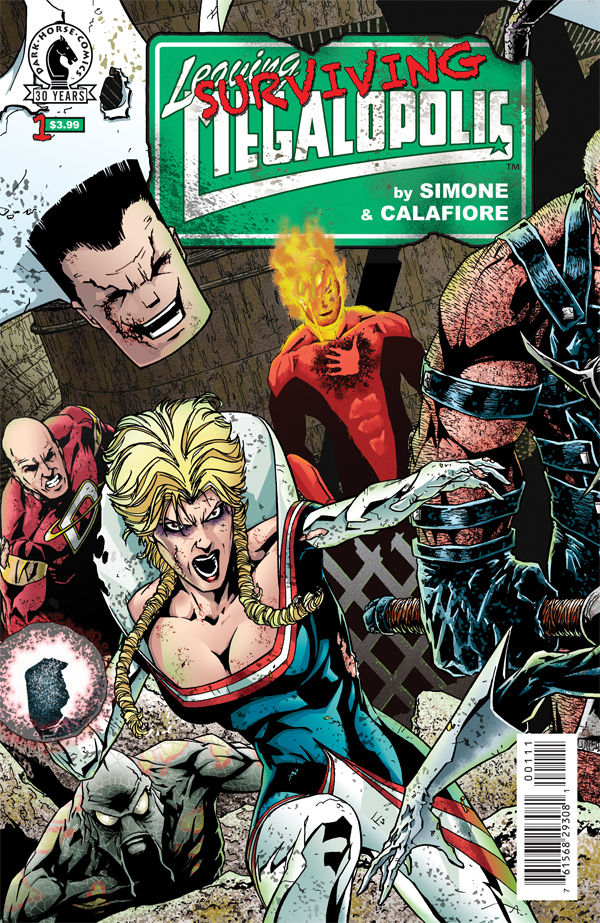 Meet some relatively new kids to an old scene (being evil, that is). The current occupiers of Megalopolis have no intention of leaving their new digs, and apparently are ready to make life a living hell for anyone that wants to cross them in Leaving Megalopolis: Surviving Megalopolis #1 (NOV150051) from Dark Horse Comics. Writer Gail Samone seems to be having a lot of fun writing this book, as it's taking on a life of its own now that people seem to dig the idea of a city run by psychopaths.
"We were really excited about the idea and the world and how everything was coming together and we were working together on this, where really there was no holds barred on the content," Gail Simone told Comic Book Resources. "It was just really an exciting project to work on. As we built the world out more and more, I think both of us were really hoping that we'd have the opportunity to continue on and tell lots more stories."
If you ever had a devious thought as to how superheroes must prove themselves worthy of the word "hero" by risking life and limb in the most painful suicide mission one could conceive, then Surviving Megalopolis is probably something you want to put on your night stand.
Leaving Megalopolis: Surviving Megalopolis #1 (NOV150051) is in comic shops January 13.