:01 First Second Books Celebrates Its 10th Anniversary
Dec 02, 2015
Ten years ago, a small publisher with a clever name quietly came onto the comics scene and began doing what they do best: releasing graphic novels for every age and interest. In the decade since their debut, First Second Books has amassed quite a library of titles, from traditional graphic novels to projects featuring more experimental storytelling techniques. They've published works by new creators as well as established veterans, and each release has been a labor of love.
This month, in honor of their 10th Anniversary in publishing, PREVIEWSworld spoke with Mark Siegel, First Second Editorial Director, and Gina Gagliano, First Second Associate Marketing and Publicity Manager, about their beginnings, their history, and where they're headed in the years to come.
**********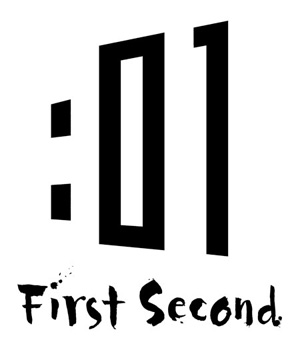 PREVIEWSworld: It's First Second's tenth anniversary — congratulations! How has the past decade been for you?
Mark Siegel: An astonishing journey — we've learned so much! We've learned from our successes, which have been numerous and paradigm-shifting, but also from our mistakes — which often occur when we've lost sight of the values and ideals that drive our company. Every year that goes by reinforces for all of us that the foundational premise of First Second is sturdy and true and will sustain this company into ever new heights. Although we're finishing our first decade at a point of phenomenal success, we're also aware of how much is yet left to accomplish, and excited for the challenge ahead. I'd like to say that my own decade has progressed with more attention to our authors and more support for their process.
Gina Gagliano: We've had a pretty amazing decade! First Second has published 156 graphic novels, all by fantastic authors and illustrators — and our books have really reached new readers for the graphic novel medium.
PREVIEWSworld: For people who don't know First Second, tell us a little about your company.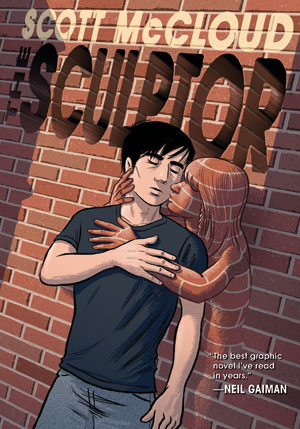 Mark Siegel: First Second is an experiment — a bold venture in publishing creator-owned author-driven graphic novels that really speak to every person who loves books and reading. Our graphic novels are high quality, with the highest standards of editorial, design, and production. And though we pride ourselves on the quality of the books we publish, story comes first. We publish graphic novels that have been described by many as belonging to 'the new mainstream' — thoroughly readable, accessible, and broadly interesting titles for readers of every stripe.
Gina Gagliano: First Second publishes graphic novels — and only graphic novels, no prose or pamphlet comics. We publish across all three age categories — kids, teenagers, and adults — and we publish across just about every genre that exists; fiction, non-fiction, science fiction, memoir, mystery, etc. Our goal is to publish at least one graphic novel that will appeal to each person who enjoys reading. We publish between twenty and thirty graphic novels a year, making the kinds of books that people want to give a permanent place on their bookshelves.
PREVIEWSworld: You've been publishing lots of comics for kids. What inspired you to make books for that age category?
Mark Siegel: This has been part of our mission from the start — raising the next generation of discerning comics readers by offering them wonderful things (or any things at all) to read. Although now the children's graphic novel business is thriving, at the time we began publishing, children were actually the most neglected readership in comics.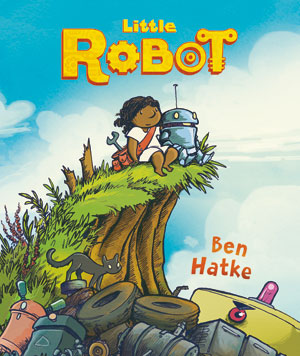 Gina Gagliano: Publishing authors like Ben Hatke, Dave Roman, Vera Brosgol, Gene Luen Yang, and George O'Connor and getting fan mail from kids has been an amazing experience. It's wonderful how excited kids can get about books — they can change their whole lives! And now graphic novels are a part of that.
PREVIEWSworld: And you also publish graphic novels for adults — tell us about that.
Mark Siegel: The adult portion of our list is vital to the creative identity of First Second. In today's market, graphic novels for adult readers tend to fall into deeply idiosyncratic territory on one hand, or superhero fare for adult fans on the other. Our mission with our adult list is to publish high-interest fiction and nonfiction in every genre for a wide array of readers — whether comics readers or not.
Gina Gagliano: We're so thrilled to be publishing graphic novels like Scott McCloud's The Sculptor (DEC141525), Box Brown's Andre the Giant (MAR141195), Emmanuel Guibert and Didier Lefevre's The Photographer (MAR094261), and Feynman (JUL111111) by Jim Ottaviani and Leland Myrick. Adults deserve to have as wide of a variety in their potential graphic novel reading as they can get in their prose reading!
PREVIEWSworld: What does your name, 'First Second,' mean?
Mark Siegel: The split interval before time begins — a moment of possibility and endless potential. Everything begins with the first second.
PREVIEWSworld: Tell us about some significant moments in First Second's history.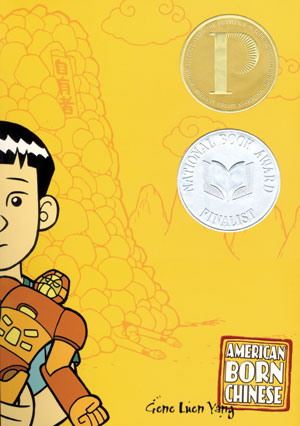 Mark Siegel: One of the first big moments for First Second was in our first year, when Gene Luen Yang's American Born Chinese (NOV118144) was named a finalist for the National Book Award — in the first week it was on sale! We'd barely put this book out in the world and already it was getting attention on a level we'd never imagined. Of course, the internet started talking about the National Book Foundation's decision to consider a graphic novel for the first time ever — and it took off from there. EVERYONE heard about this book.
Gina Gagliano: Getting to work with the amazing authors and illustrators who are publishing books with us — it's really all great moments. We're really privileged that we get to work with these fantastically talented creators.
PREVIEWSworld: What are the First Second offices like?
Mark Siegel: A beehive of excitement and industry where passionate creators use every skill they possess to aid the efforts of a host of remarkable authors and artists! Although our staff is small, we've got the most enthusiasm of any publisher out there. We've got lots of art on the walls and lots of books on the shelves of our library.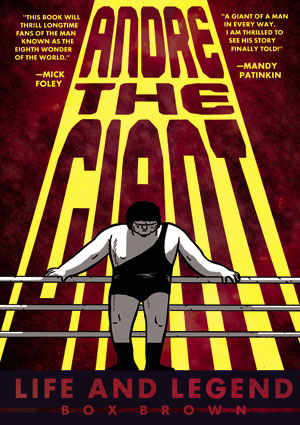 Gina Gagliano: We're very busy! We've got a lot of graphic novels to be editing and designing and getting out into the world, and we put a lot of time and energy into giving each one our very best effort.
PREVIEWSworld: How did you get started reading graphic novels?
Mark Siegel: As a child, I loved all the usual French children's comics — Asterix, Tintin, etc. — but my passion for the form deepened when I met one of my heroes, Moebius. I was lucky enough to have him as a mentor as a young artist.
Gina Gagliano: I started reading graphic novels when I was in college! I was looking for books to read in my college library, and this medium is what I found. I really owe a debt to my school, because that reading experience has shaped my entire career. I'm so glad that libraries (and colleges!) all over the US are now really embracing graphic novels, so readers coming to comics late in life like I did can have access to them.
PREVIEWSworld: What makes First Second different from other comic/graphic novel publishers?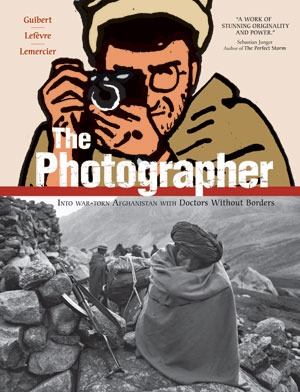 Mark Siegel: First Second straddles the line between comics publishing and book publishing — this gives us some insight into the market that houses with a focus on a single market may lack. We publish books for an extremely wide and varied readership, through many channels. And we publish books that really mean something to the people who make them — graphic novels with heart.
Gina Gagliano: First Second has a very specific mission — to reach the general reading public with graphic novels. I really think that gives us a different perspective on both how we publish books and what books we publish. We're really privileged that our parent company, Macmillan, supports us in this goal.
PREVIEWSworld: First Second graphic novels have a reputation for winning awards! What's your secret?
Mark Siegel: Our mission here at First Second is to encourage authors to fulfill the promise of their own projects. We really put our hearts into the editorial process, not cutting any corners, and we only publish books we truly love.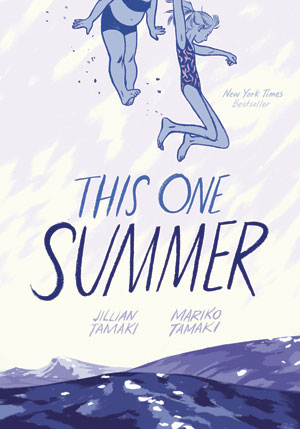 Gina Gagliano: We're really lucky to have been a part of some groundbreaking moments in graphic novel award history — starting with Gene Luen Yang's American Born Chinese, which was the first ever graphic novel that was a finalist for the National Book Award. It then went on to be the first ever graphic novel to win the Printz Award, the award given by the American Library Association for the best young adult book that year. This past year, we were thrilled to learn that Mariko Tamaki and Jillian Tamaki's This One Summer (MAR141197) was the first ever graphic novel to be a Caldecott Honor title. We're so glad that our graphic novels are reaching new readers through these awards — and being introduced to teachers, librarians, kids and adults all over the US because of them.
PREVIEWSworld: What are some First Second series we should catch up on?
Mark Siegel: We love Last Man (Vol. 1: The Stranger—JAN151468), a manga-inspired French adventure series for adult readers that we're importing in the US. It's dynamic and contagious and an all-around joy. The Chronicles Of Claudette Volume 1: Giants Beware! (FEB121035) by Jorge Aguirre and Rafael Rosado, Olympians (Vol. 1: Zeus—NOV090797) by George O'Connor, and Glorkian Warrior (Vol. 1—JAN141196) by James Kochalka, three great series for kids, are big hits in my own home.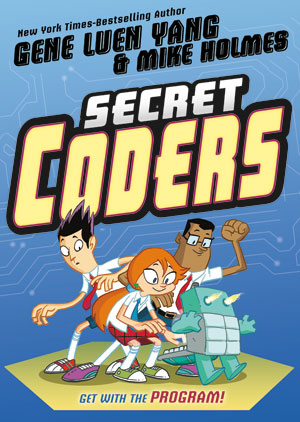 Gina Gagliano: Gene Luen Yang and Mike Holmes are doing this exciting new series for kids called Secret Coders (Vol. 1—JUL151363). The second volume is just going to the printer now (it'll be out in August), and it's wonderful! This series combines comics and computer programming, in an Encyclopedia Brown puzzle-solving sort of way — and we're getting e-mails from kids and adults telling us that this book taught them how to count in binary. And it will! I was 100% taught how to count in binary by these graphic novels. On top of that, we're going to start an all-new series in 2016 that combines all that's awesome and nerdy about science and all that's wonderful about comics: Science Comics! We'll have graphic novels about dinosaurs, coral reefs, and volcanos coming your way this year.
PREVIEWSworld: First Second has a reputation for publishing international material. What inspired that?
Mark Siegel: Growing up in France, comics were a vital part of my childhood. The comics scene in France, as many know, is diverse, robust, and extremely well-respected. It has given rise to a rich body of work, much of which is perfect for the US market. Moving to the U.S. in college, I was inspired to make comics a similar part of our culture here.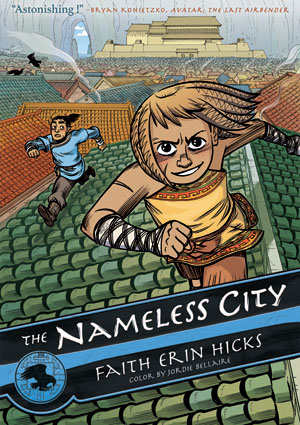 Gina Gagliano: With the advent of the Internet, cultural doors have really opened around the world — and other countries are closer to us than ever. We're so glad that we can share those new perspectives and viewpoints with readers in the United States. Helping people understand each other better is something we feel is one of the most vital missions of literature, and publishing international material is one of the best ways to do this.
PREVIEWSworld: Where do you see the future of the graphic novel market in the US?
Mark Siegel: My mission in founding First Second, with the aid of our publisher at Macmillan, John Sargent, was to bring graphic novels to the general reading public in America, providing books for readers of all tastes and interests. In the future, we plan to continue this work by helping break the graphic novel out of the strict category that many place it in by default.
Gina Gagliano: It's our hope that one day, every home will have at least one graphic novel on their bookcase — and hopefully more than that! Graphic novels are awesome, and people in the US from every walk of life are now discovering that — in the future, everyone from pre-schoolers to grandparents all across the country, from every background and career are going to be reading comics.
PREVIEWSworld: Where do you see First Second ten years in the future?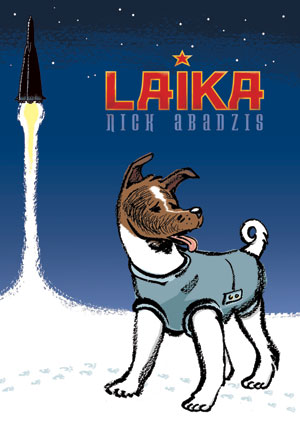 Mark Siegel: An editorial home like no other — a publisher operating within an entirely different reading landscape in the US, where graphic novels are as embraced and ubiquitous as any other form of reading. Here at First Second, our dream is to be a bridge across borders between formats and mediums and industries and fields of publishing, creating a financial landscape that supports thriving career possibilities for graphic novelists.
Gina Gagliano: And continuing to publish wonderful graphic novels, of course!
PREVIEWSworld: What do First Second fans have to look forward to in your anniversary year?
Mark Siegel: More of the same — lots of high quality graphic novels.
Gina Gagliano: We're publishing some amazing books, including a new graphic trilogy by Faith Erin Hicks, The Nameless City; Something New, a non-fiction memoir by Lucy Knisley; and Ben Hatke is adapting (and modernizing) the classic fairy tale "Jack and the Beanstalk" in Mighty Jack. We can't wait for you all to read these books!
PREVIEWSworld: Recommend some great First Second graphic novels to us!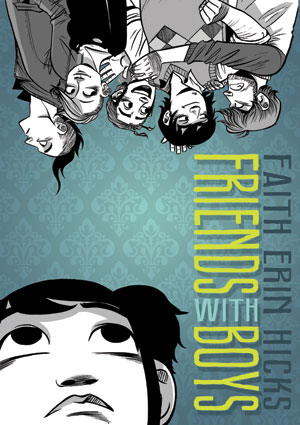 Mark Siegel: Of course there are the classics that many First Second readers will know and love already — American Born Chinese, by Gene Luen Yang, Laika (JUL073580) by Nick Abadzis, The Unsinkable Walker Bean (AUG138226) by Aaron Renier, and This One Summer by Mariko Tamaki and Jillian Tamaki. But one of my favorite gems in our library is Jay Hosler's Last of the Sandwalkers (FEB151450). I think this graphic novel of epic of adventure starring a delightful cast of insect characters represents one of the core values of First Second — great storytelling.
Gina Gagliano: I love Ben Hatke's wonderful graphic novel Little Robot (JUL151359) — it's a fantastic story about making a friend for the first time — which is further complicated by said friend being a just-started-existing robot. I also think that Faith Erin Hicks' Friends with Boys (AUG151701) is marvelous — and it's the most fun to pitch to people! It's got girls and ghosts and a mysterious possibly undead magical sea captain/pirate hand.