Warpo Toys Unleashes Cthulhu At Comic Shops
Aug 07, 2015
Warpo Toys started in 2012 by toy industry veterans Bryan Katzel, Tommy Baldwin and Eric Lefeber. They set out to to create new toy lines that had the look and feel of the retro toys they grew up collecting.

Their first line is The Legends of Cthulhu, which are 3 3/4" action figures based on the classic works of H.P. Lovecraft. The first wave of figures (MAY152262), available now at comic shops, include the Cultist, Spawn of Cthulhu, the Professor, and the Deep One.

And now Warpo has created a magnificent 12" Cthulhu that fits in scale with the current 3 3/4" figures.

Watch the TOYCHESTnews video above to hear from more from Bryan Katzel about their new Cthulhu figure and what else Warpo has planned.
Check out photos of the 12" Cthulhu Figure below as well as the Legends of Cthulhu Necronomicon Collector's Set, both available to pre-order now at your local comic shop!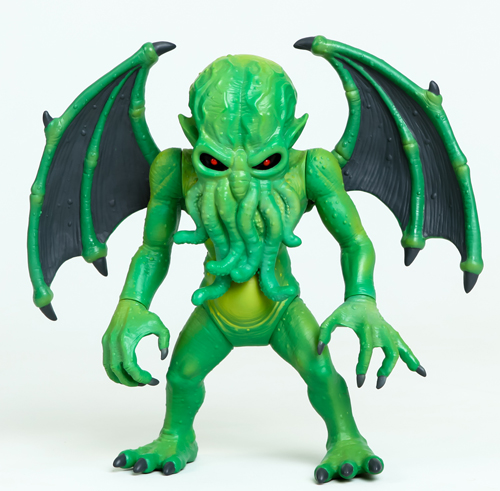 LEGENDS OF CTHULHU CTHULHU 12IN RETAILER ED FIG
Item Code: AUG152445
SRP: $79.99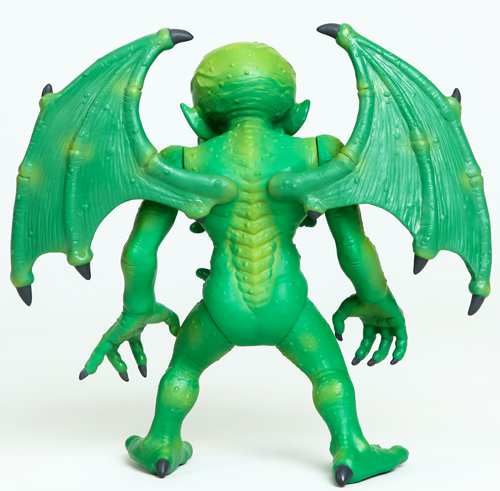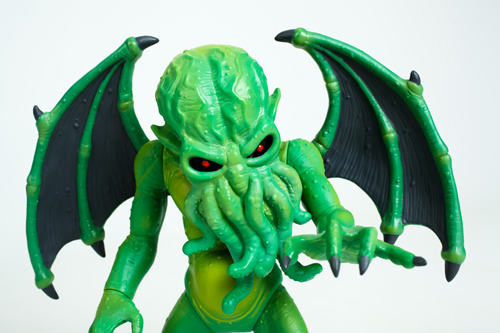 The Elder God of Lovecraftian lore will surely instill terror and madness in anyone who gazes upon this magnificent 12" figure!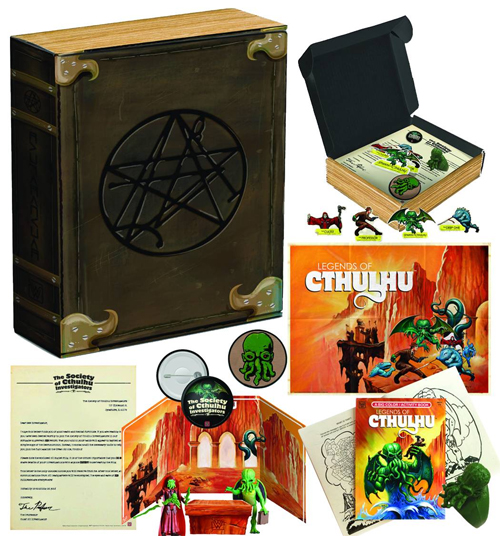 LEGENDS OF CTHULHU NECRONOMICON COLLECTOR SET
Item Code: AUG152446
SRP: $49.99
Delve into the arcane with this Necronomicon Box from Warpo Toys! Investigators of eldritch horrors will find a Welcome Letter from the Professor and the "Society of Cthulhu Investigators," a coloring book, an official "SCI" Cthulhu ring, die-cut stickers, Cthulhu patch, and folded poster.


Are you following TOYCHESTnews on Twitter yet? Follow @toychestnews