John Lewis' Struggle for Civil Rights Continues in March: Book Two
Jan 19, 2015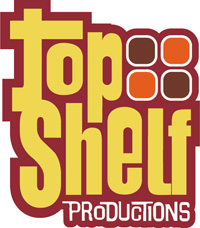 As seen in the November PREVIEWS FLIPside article, Rep. Lewis, along with co-writer Andrew Aydin and artist Nate Powell discussed March Book Two (NOV141657), and how this volume from Top Shelf compares to the first, and how the tales related in the series compare to events today.
March Book Two (NOV141657) is available on January 21st at your local comic shop!
**********
PREVIEWSworld: What are the major events you'll be covering in Book Two?
Andrew Aydin: Nate and I joke about this sometimes, but it's really pretty accurate: If Book One is Star Wars, then Book Two is our Empire Strikes Back. The stakes are higher, the heroes are stronger, more prepared, and the danger is more lethal.
Book One focused on the congressman's childhood and coming of age, studying and rehearsing in nonviolence workshops with the Nashville Student Movement, launching a sit-in campaign that successfully forced the city to integrate lunch counters, and eventually the formation of SNCC (the Student Nonviolent Coordinating Committee). Now with Book Two, we show how these young people became a truly national force, and one of the key elements of the broader Civil Rights Movement.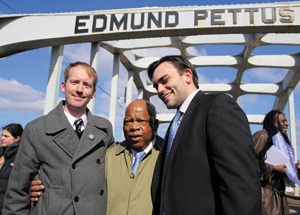 Rep. Lewis: So we talk about the Freedom Rides: a group of us, about a dozen people, black and white, young and old, set out on a Greyhound bus and a Trailways bus to ride through the heart of the deep South, to test the Supreme Court decision prohibiting segregation on buses. We were attacked several times, beaten, left lying in a pool of blood. One of the buses was set on fire. We knew that we might die. But we continued the Freedom Ride. More and more riders joined the movement. It became front-page news. Attorney General Robert Kennedy got involved, the governor of Alabama got involved, we were arrested several times, we spent weeks in Parchman State Penitentiary… but we dramatized the issue to the nation, and around the world, to see the reality of segregation in America.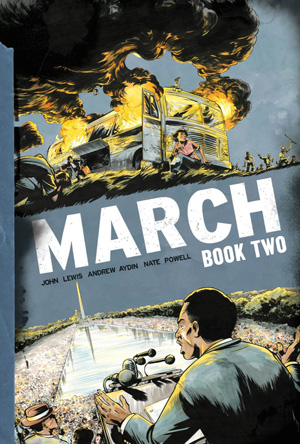 Book Two also shows the March on Washington on August the 28th, 1963. I was 23 years old — I had just been elected chairman of SNCC a few months earlier, and after about a week I was invited to the White House along with representatives of several other organizations to discuss plans for the march. And it worked so beautifully. It was an unbelievable day. So many people worked so hard to organize a peaceful, orderly, nonviolent march. It really represented the best of America. Hundreds of thousands of people coming together to say "we want our freedom and we want it now." I spoke number six that day. Dr. King spoke number ten, when he said "I have a dream." And out of everyone who spoke that day, I'm the only one still around. So we tell the story.
PREVIEWSworld: How did working on the second volume differ from the first? Did you learn anything from Book One that helped with Book Two?
Andrew Aydin: Originally, Congressman Lewis and I wrote the script for March as a single graphic novel, before we knew Nate would be the artist. Once he came on board, and we collectively decided to split it up into three books, we all learned a lot about working together. Nate is so good at showing the emotional meaning of a scene — he's really one of the best cartoonists of his generation. In his hands we're able to step back and "show" rather than "tell." At the same time, going on tour and seeing the overwhelming reaction from students and teachers and librarians and readers, has made us aware of how high the stakes are.
Nate Powell: I could tell how much our collaborative method had found its stride within just a few pages of breaking down the script for Book Two. After getting to know each other on Book One, we were able to come out of the gate swinging with the second, and that gave some much-needed room to allow for all the other considerations that go into the visual process for this story. I certainly had a better sense for the kinds of daily research and reference I'd have to do, the degree of double-checking along the way, and a sense of when some issues would give us problems down the road. Overall it's been a much more natural and efficient process.
PREVIEWSworld: What kind of challenges did you face (or felt) depicting these major points in history? Did you feel an extra pressure to "get it right"?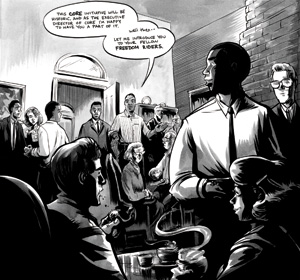 Andrew Aydin:: The Southern Poverty Law Center recently issued a report saying that 47 out of 50 states are failing to adequately teach the Civil Rights Movement in schools. And more and more, we're seeing schools and libraries reaching for March to help make that connection. And we're hearing that it's not only a book that students are required to read, but that they actually want to read. For a lot of readers, this may be their first encounter with this history. So you can't help but feel the pressure to get it right, both to do justice to the veterans of the Movement and their tremendous sacrifices, and also to the next generation who pick up these books hoping to learn and be inspired.
Nate Powell: I did a lot of the work on Book One with my usual perspective that I should never consider a potential audience for the stories I tell, as I generally feel it clouds and hinders a creator's ability to make powerful, intimate work. Really, we had no way of anticipating that the reception to Book One would have been as phenomenal as it's been, or that it's woven itself into a much larger social discourse-- and along the way, seeing the real effects of that, meeting all these teachers and librarians and, most importantly, people under 25 who might not have an immediate personal connection to the events-- has made me question a lot of my assumptions about audience and readership consideration. It's been a challenge in the best way.
PREVIEWSworld: Book Two covers a lot of ground. What kind of research did you have to do for this volume? Was it more or less difficult than for Book One?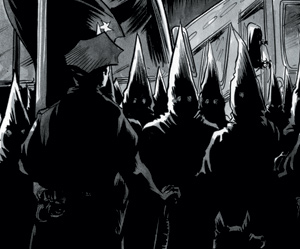 Andrew Aydin: We have been incredibly lucky to have John Lewis as our guide. He has the best memory of anyone I've ever met, and he is so good at painting a picture of what was happening. We have also received a great deal of support from photographers who covered many of these moments and have been willing to share their work as reference. This movement was well aware of the power of the press, so a lot of their actions are very well documented, both in mainstream media and in internal publications like SNCC's The Student Voice.
Nate Powell: The level of research and reference has definitely increased, especially when we discover inaccuracies or contradictions in other sources and have to navigate those. There are also so many more recognizable figures in this book, and it's a challenge to keep track of everyone's whereabouts, particularly in the chaos of the Freedom Rides. I actually had to make what resembled a little D&D character sheet to manage who was on what bus at what time, based on which folks were depicted in the book (even if they didn't have any "speaking parts"). I didn't go way over the top with it, but those issues of consistency are what allow the reader to stay in the pocket of the story without being disoriented or jarred.
PREVIEWSworld: When you began this project, did you think it would take off the way it has? Were you prepared for what you were getting into?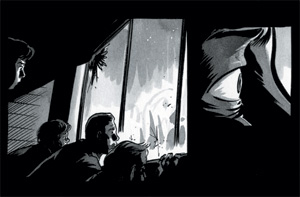 Andrew Aydin: This whole process has been unlike anything I've ever experienced before. You know, for a 24-year-old kid who didn't know any better, to ask his boss to write a graphic novel about his life in the civil rights movement, takes a certain kind of something. I didn't even know if he would say yes. But I did believe we had a chance to create something meaningful — and I came to believe that even more deeply as I researched the Martin Luther King and the Montgomery Story comic book and learned about all that it had accomplished.
But I definitely never thought I'd get a phone call from Ethel Kennedy, much less one telling us we were the first graphic novel to receive a Robert F. Kennedy Book Award.
Nate Powell: None of us were prepared, that's for sure, and we've each had to adapt our usual way of doing things in accordance-- that goes all the way to the folks at Top Shelf working to support the book and coordinate our creative process. We're constantly learning and adapting.
PREVIEWSworld: How does it feel to have March Book One be assigned reading for three colleges?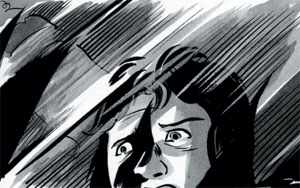 Rep. Lewis: I feel more than lucky, I feel really blessed. We were invited to speak at Michigan State, Georgia State, and Marquette University, and all of their freshmen had read the book. It was really moving to meet these young people and talk to them, to see them inspired by the book to go out and do something.
Andrew Aydin: One of the big lessons that I think anyone can take away from John Lewis's story is that young people can be powerful. They don't have the same obligations, like a mortgage or a career or a family. They can be the most free members of our society, the ones most able to fully dedicate themselves to achieving social change. But change only happens if you're dedicated and disciplined, if you study the tactics that have worked successfully before. Hopefully with March we're giving them the tools to begin that process.
Nate Powell: When Congressman Lewis spoke at Michigan State's welcome assembly in August, it was surreal to look across this stadium of 8,000 freshmen plus their families delivering a spontaneous standing ovation, and realize in that moment that almost all of them had read this graphic novel.
PREVIEWSworld: You did a lot of touring and made a lot of appearances to support Book One. What kind of plans do you have for Book Two?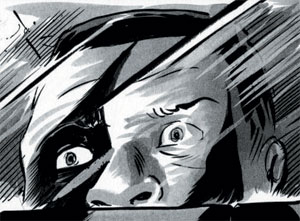 Rep. Lewis: We've been traveling all over... and we're gonna keep going. I would love to go to Comic-Con again. We've gotten so many invitations to come and speak about the book, to schools and libraries and festivals. We're going to accept as many as we can.
PREVIEWSworld: Was it difficult to balance promoting the first book and making the second (along with all your other job/life aspects)?
Andrew Aydin: It was incredibly difficult, but that's what it takes to do something like this. I'm very lucky to be working with such a talented group of people that are all working hard so I was just trying to carry my weight. So many people have been supportive. I never thought I'd get to do a signing at Midtown Comics in New York or Politics & Prose in DC, these amazing retailers where I'd been going for years. And getting to go to these conventions and be welcomed as a guest was such an unbelievable experience.
We were lucky enough to get to do several events for Book One with the three of us as a team, but recently Nate's needed to stay home and focus on drawing Book Two, so the Congressman and I have had to go out without him. We're really looking forward to "getting the band back together" and hitting the road again with Book Two.
Nate Powell: Yeah, it's definitely been a challenge. I'm a pretty fast artist, but all the other steps and considerations that go into the creative and research processes, along with raising a toddler, moving into a new house, taking care of old sick pets, and touring whenever I can have made Book Two absolutely the tightest deadline I've ever worked under. And the process has certainly pushed us all to the limits of what's possible, time-wise. This is more intense than almost anything I've ever done, and it's a work/tour/life balance that needs to be maintained for five years. Absolutely crazy.
PREVIEWSworld: As the events of this past summer showed, it seems that the work that began with the Civil Rights movement is still not finished. Has this changed the way you feel about working on this series, or the goals you have for it?
Rep. Lewis: I have said on more than one occasion that we are too quiet in this country. When you see something that is not right, that is not fair, that is not just, you have an obligation and a responsibility to speak up, and speak out. We all could do a little more marching. To paraphrase something Dr. King once said, there is no sound more powerful than the marching feet of a determined people. This book March is not just my story, it's the story of so many of us who stood up and spoke out, who studied the philosophy and the discipline of nonviolence, who organized and made ourselves impossible to ignore. It is my hope that a new generation can read it and be inspired to march again.