Indie Edge August 2014: James Tynion IV
Jul 16, 2014
This month's featured creator is…
James Tynion IV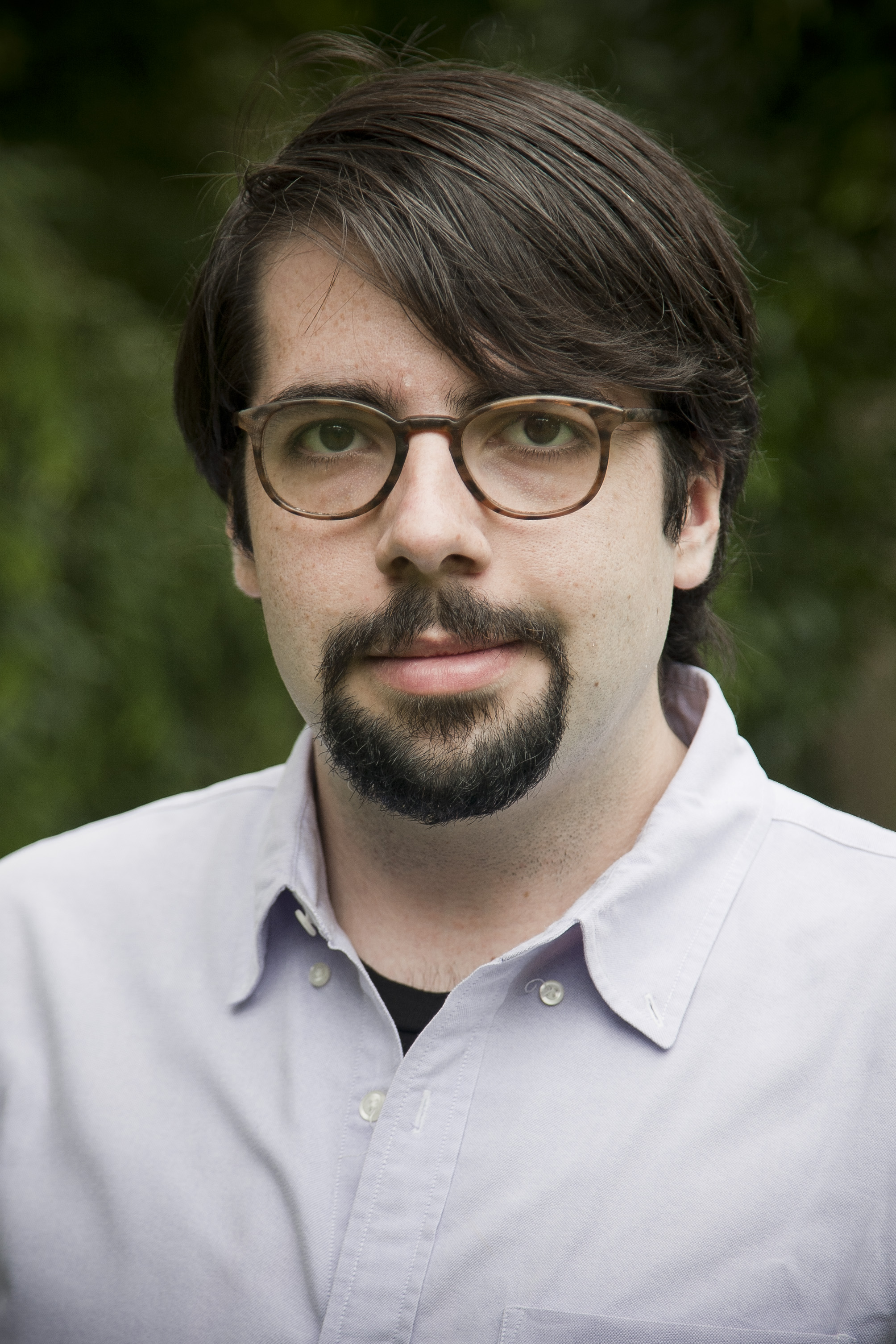 James Tynion IV is best known for his work in Gotham City, working on the Batman line with Scott Snyder on titles such as Batman (JUN140215), Detective Comics (JUN140221), Talon (MAY130217), and Red Hood and the Outlaws (JUN140236), and recently serving as one of the Showrunners of the weekly series Batman Eternal (JUL140213). He recently broke into the creator-owned comic world with his new BOOM! Studios' hit series, The Woods.
Please tell us a bit about yourself!
My name is James Tynion IV, and yes, that means there are three more of me out there I'll need to hunt down and destroy one day. I'm a comic book writer in New York City, where you can often find me singing Disney Songs and '80s Love Ballads in Karaoke Bars, in between my writing projects.
What are your favorite projects you've contributed to over the past decade?
My favorite project I've ever worked on is one of my newest, The Woods (APR148002), my first ongoing creator owned series from BOOM! Studios. It gives me the chance to play with all of my favorite story tropes: horror, science fiction, teen adventure… It's a story filled with all the relationships and weirdness that I love and thrive on, and I'm thrilled it's been hitting home with the readers.
More Current and Classic works by James Tynion IV:
The Woods Vol. 1 TP (JUL140958)
Talon Vol. 1: Scourge of the Owls TP (MAY130217)
Batman Vol. 3: Death of the Family TP (MAR140250)
What are you currently working on?
I'm currently serving as one of the "Showrunners" and head writers on Batman Eternal, the new weekly Batman series from DC Comics, which has been an absolute blast. In the wake of my first BOOM! series, The Woods, I'm also really excited to announce my newest series with the company, a three-issue apocalyptic horror event story launching just in time for Halloween. It's called Memetic (AUG141144), and it tells the story of how the world ends in three days, after a simple, seemingly innocuous image is posted online. The image was designed to end the world… and that's precisely what it does.
What fun titles are you reading?
It's one hell of a great time to be reading comics, because there are so many amazing books by incredible creative teams! I absolutely adored the launches of two new Image series, The Wicked + The Divine (MAY148118) and Nailbiter (MAR148370), which scratch two of my itches in regards to my favorite kinds of stories. Energetic, youth-driven storytelling, and full-on crazy smart horror. My other favorite recent launch is BOOM! Studios' Lumberjanes (APR148175), which I can't get enough of!

The Wicked + The Divine #1 (MAY148118)
Nailbiter #1 (MAR148370)
Lumberjanes #1 (APR148175)
Are you following PREVIEWSWorld on Twitter yet? Follow @PREVIEWSworld