Mini-Comics are Back for Your Trick-or-Treaters!
Jul 01, 2014
Returning to comic shops this year are Mini-Comics for Halloween ComicFest! These Mini-Comics come in packs of 20 and will be available for you to purchase and give away in lieu of candy for Halloween this year.
There are plenty of great reasons to go with comics over candy at Halloween - they're a great way to get kids interested in reading (which will translate better performance in school), they're a cool source of family-friendly entertainment, and, since they can't cause cavities, they are a healthier alternative to candy!
These 20-packs of comics are just $4.99 each, so you can stock up on a wide variety for not a lot of money to provide different choices for the children in your neighborhood. From classics like Archie to current favorites like Adventure Time and Angry Birds, there's something for everyone this year!
Have a look at the seven different fantastic titles below. You can click on each title for more information about them, and don't forget to pre-order today at your local comic shop!

BETTY & VERONICA
Archie, Jughead and Reggie come face
to face with an axe-wielding maniac in this
Halloween spooktacular!

VAMPLETS UNDEAD PET SOCIETY
Someone is releasing Bitemares all over
Gloomvania, causing chaos in their wake.
Who will be able to stop them?
ANGRY BIRDS COMICS
When Professor Pig mistakenly electrifies all
the pigs in the graveyard, he unwittingly
creates Zigs... zombie pigs!
PLANTS VS ZOMBIES TIMEPOCALYPSE
Crazy Dave and his niece Patrice and young
adventurer Nick Timely fend off Zomboss'
latest global attack!
MERMIN
Mermin and his human friends introduce
Halloween customs to Mer. How will they
embrace the dry-land holiday?
BOOM HALLOWEEN SPOOKTACULAR 2014
Spooky tales from Adventure Time,
Peanuts, and Fraggle Rock make up this
Halloween-themed collection!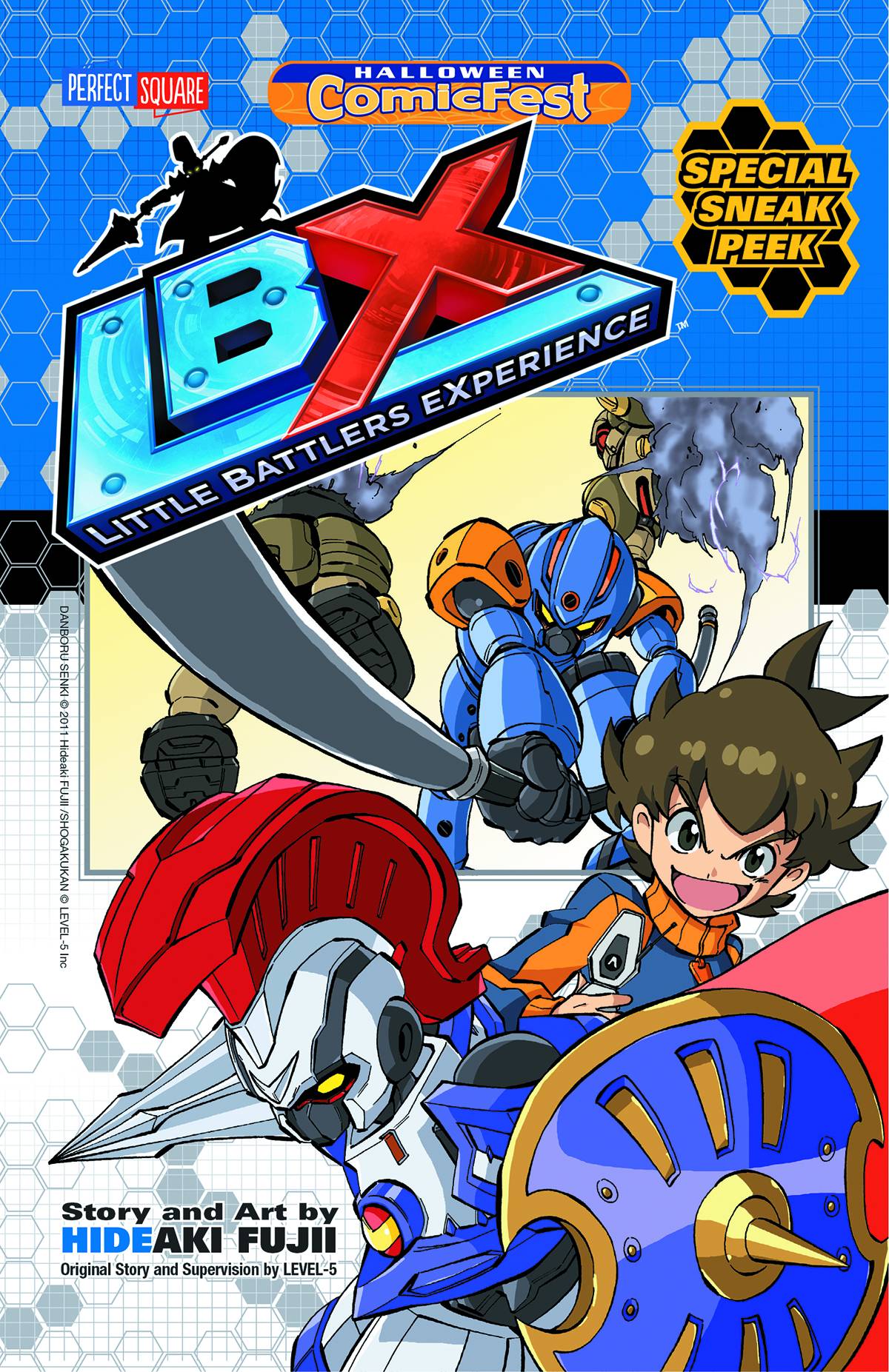 LITTLE BATTLERS EXPERIENCE
Van Yamano has a robot partner named
Achilles - but Achilles is no ordinary LBX!
What secrets does this robot hide?
For more information and updates about Halloween ComicFest, check out the Halloween ComicFest Facebook page and follow on Twitter.