You Cannot Outrun The Spread
Jun 13, 2014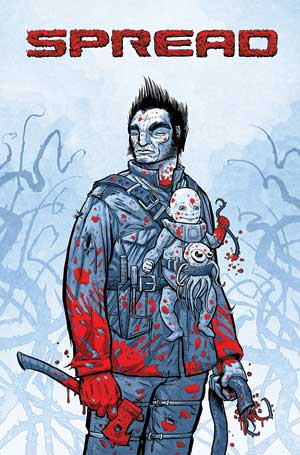 Image Comics will soon be giving us Spread.
Yes. It is a new book.
It is also a poisonous organism that was first unleashed by Justin Jordan (Dead Body Road, Luther Strode) and Kyle Strahm (Hack/Slash, Haunt) in April when they announced this new science-fiction thriller.
The news went viral.
The shock effects began spreading on various social media networks.
And yet, Jordan and Strahm could not be reached to comment on their role in this epidemic. They are both allegedly seeking refuge in a quarantined bunker where they work on issue #2.
Spread #1 (MAY140579) is due in stores July 9th. For those still unconvinced of the gravity of the situation, see the below artwork.