Sparks Catches Fire With New Graphic Novel
May 19, 2014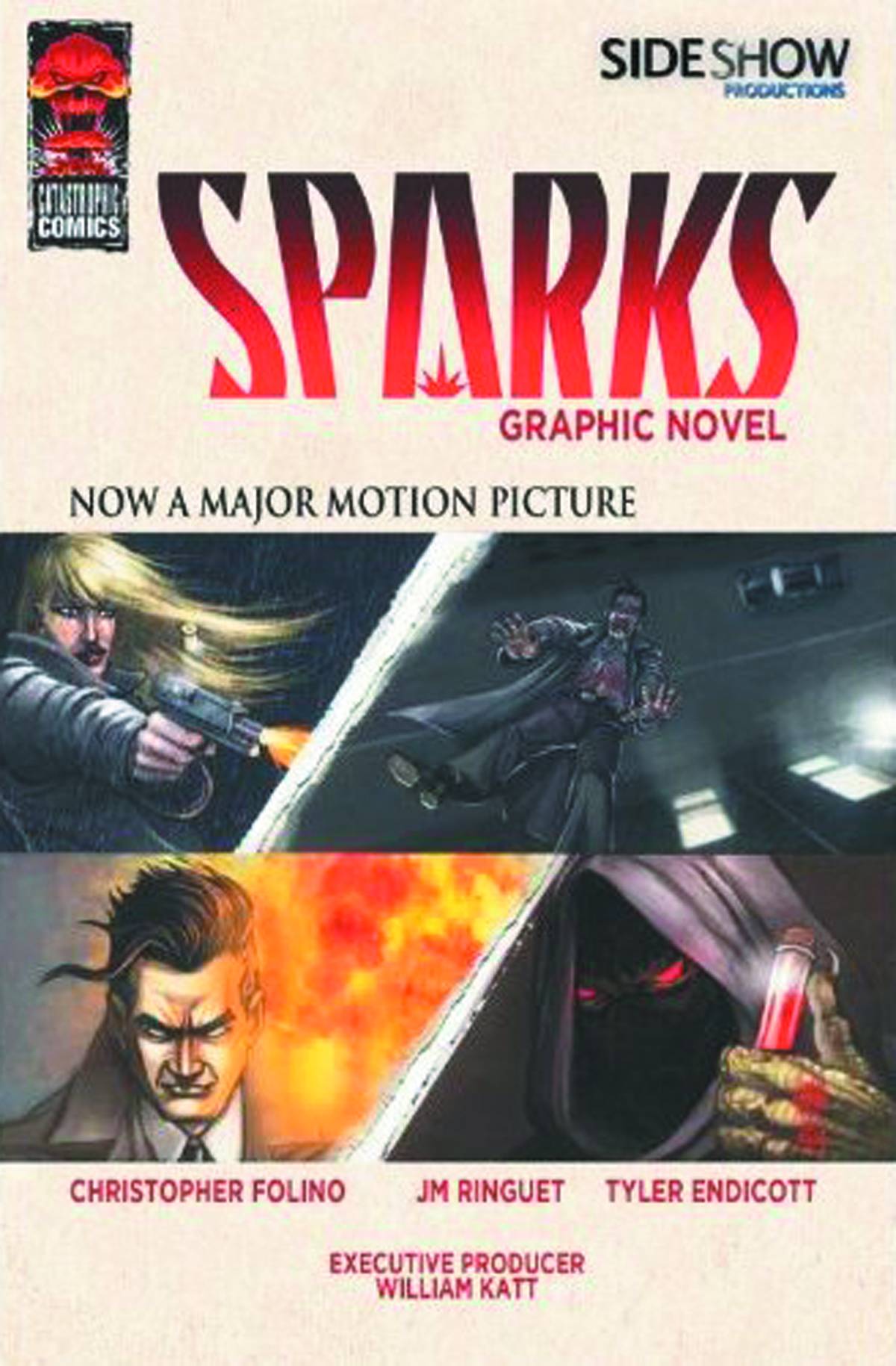 Now a graphic novel, Sparks (MAY141581) has come a long way since it was first released as a monthly comic mini-series in 2008. The story follows masked vigilante Ian Sparks as he discovers the dark side to being a hero. Christopher Folino, best-known for directing Gamers: The Movie, is finally releasing the full story of Sparks as a graphic novel as he celebrates the release of the feature film based on the book.
**********

PREVIEWSworld: Can you tell us what was the deciding factor that motivated you to finally collect the comic now, and can you bring us up to speed on some of the triumphs and challenges you went through to publish the complete collection over the past few years?

Christopher Folino: The seven years to get Sparks produced is a real underdog story, just like the material itself. Sparks was originally a comic book. Only four out of the six issues came out in June 2008. We accidentally missed getting into PREVIEWS for issue 5, and even with an emergency email sent to retailers, we didn't get enough orders to print issue 5.

A year or so later we turned the first two issues into a motion comic, which was the very first motion comic book on the iPhone. However, there weren't enough people into motion comics at the time, so we stopped. After many years of working and saving, I made Sparks into a movie and then went back and we re-worked all six books to complete the story as a 180-page graphic novel.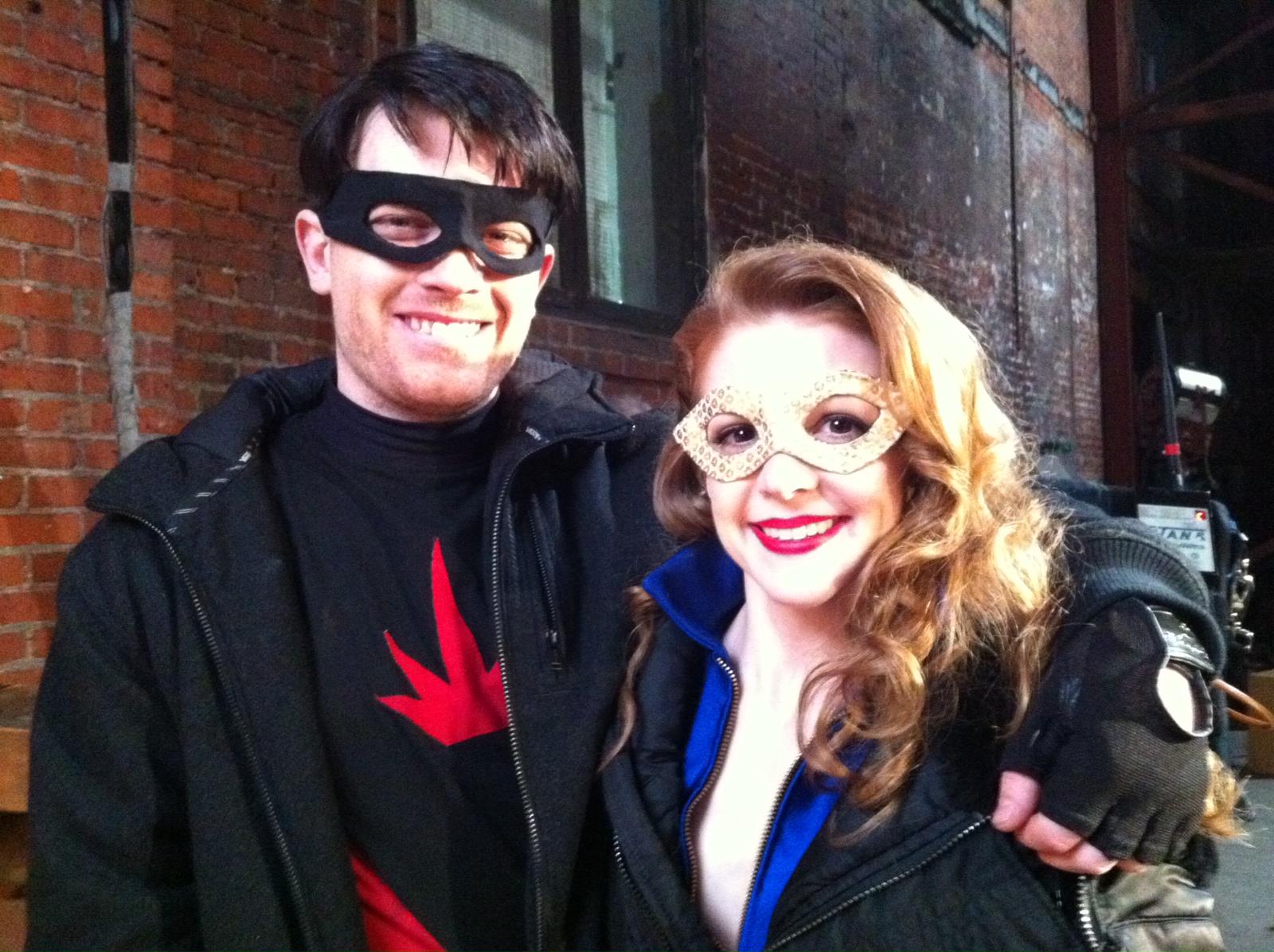 PREVIEWSworld: With time to reflect back on the original story and art of the comics from 2008, were there any decisions made to change some of the original work for the collected version? I believe the ending was never fully revealed before now. Were there any changes made to the ending since the time it had originally been conceived?

Christopher Folino: The benefit of not releasing all six issues of the comic book was having years to tighten up the material. We got to rework it for the motion comic book and then the film. So for the graphic novel we redrew new pages and expanded certain parts of the story. It helped out greatly and I'm excited for readers to experience the complete story.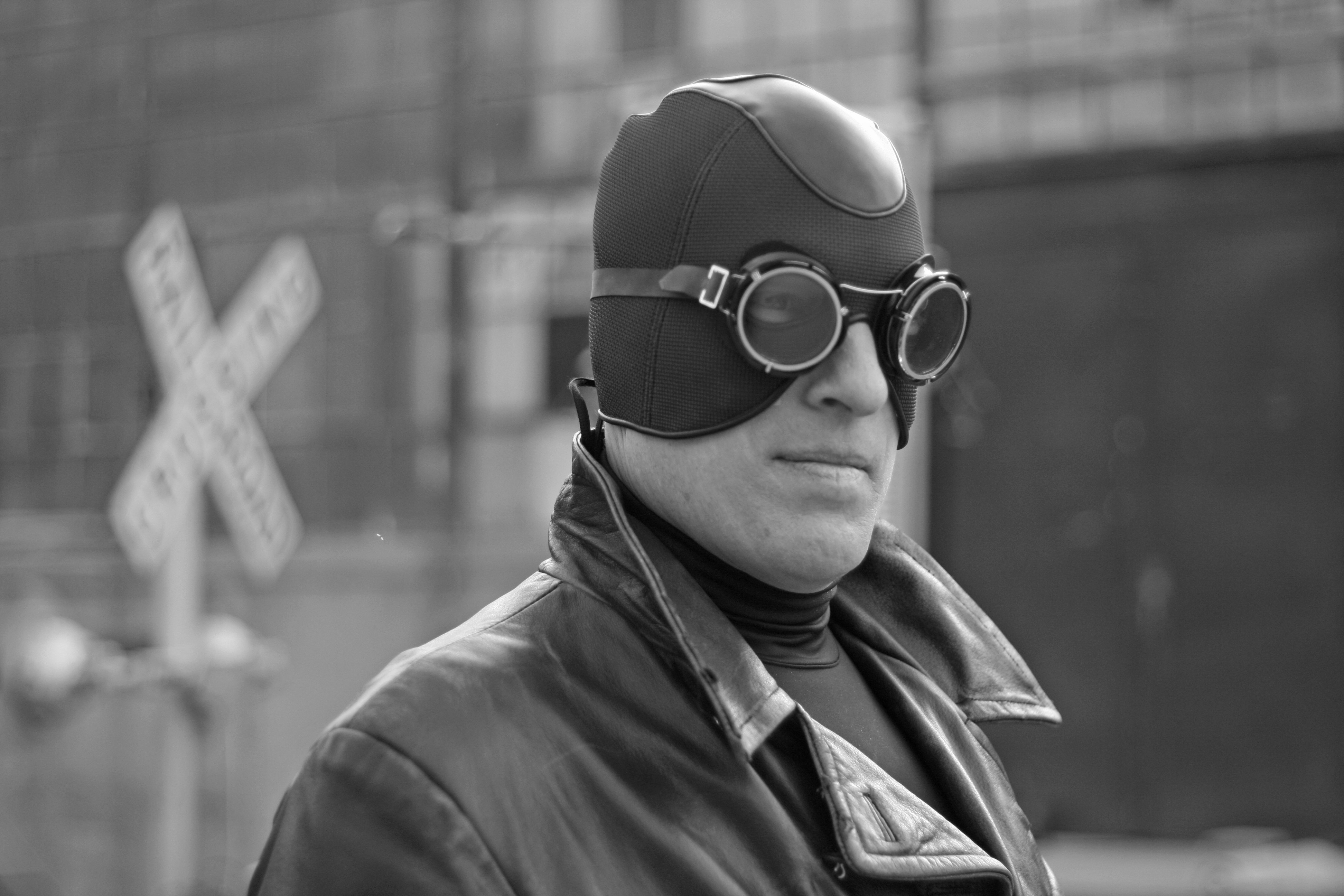 PREVIEWSworld: Sparks may be a masked superhero story on the surface, but what would you say sets this story apart from other comics out there right now?

Christopher Folino: If you like your super heroes flawed, and your world not so black and white, then give Sparks a read. We have a 1940s film noir thriller going down while people with powers prefer to stay out of the limelight. We aren't blowing up the world or New York; we are telling the story of one very flawed real man who will cross any line. He's more human and real than the mainstream supers.

PREVIEWSworld: Sparks the feature film was produced, written, and directed by you, and is now available on DVD and video on-demand. What motivated you to begin adapting your comic into such an ambitious feature film project?

Christopher Folino: Since I was a kid my dream was to make my own movie. I'm getting older, and I didn't want to be that guy in 20 years who never tried. I'd rather fail than not try. I always loved the story of Sparks and felt like I never got to finish it properly. That haunted me for years! As I worked in video production, I saved up for many years and took my shot and made Sparks.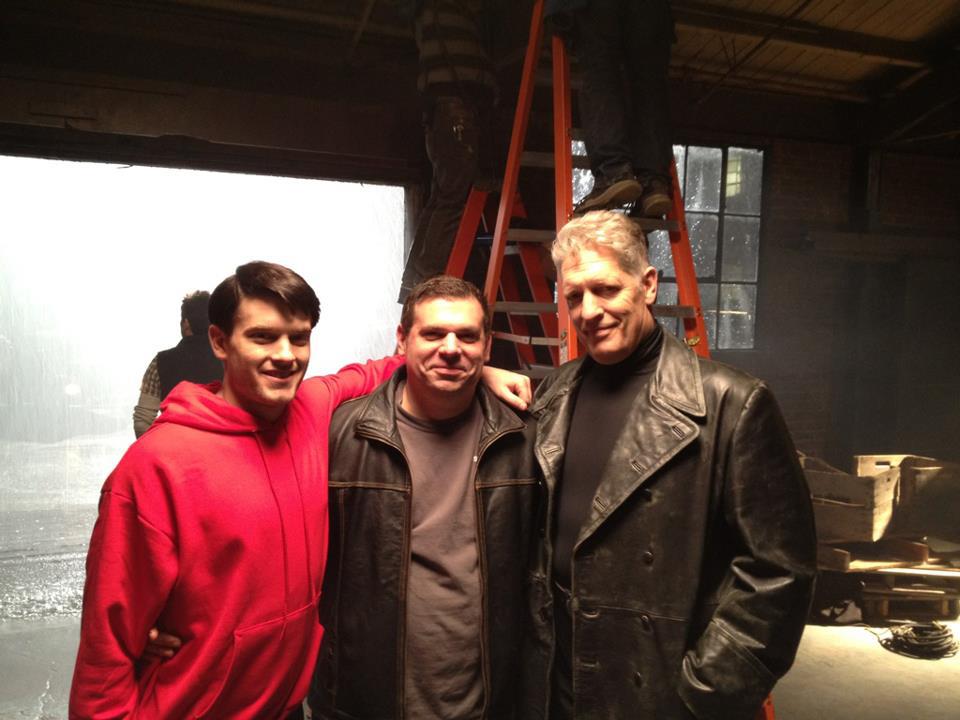 PREVIEWSworld: The film features many talented actors from Hollywood, including Jake Busey (Identity), Chase Williamson (John Dies at the End), Clancy Brown (Starship Troopers) and William Katt, who's known from TV cult classic Greatest American Hero. How did you approach the casting process to find actors who would go on to embody the same characters you had created in comic form?

Christopher Folino: Between Michael Bell, William Katt and myself we found a dream cast! It was all about casting great actors and we talked extensively about each role. I tapped into a great deal of alumni from my first film, Gamers, and actors I worked with over the years doing commercials.

Bill brought Clint Howard and Jake Busey on board. Michael Bell was instrumental in getting Ashley Bell, Clancy Brown, Marina Squerciati, Larry Cedar, Stephen Kearin, Jeremy Rowley and Lynne Marie Stewart.

The hardest person to cast was Sparks himself. I wanted someone who was in his early twenties; I have a hard time watching 30-year-old actors play teenagers or young adults. So Ashley Bell's agent at the time recommended Chase, and once I heard his voice on the trailer for John Dies at the End I was intrigued. So we met and spent some time together. I had him read a few lines from the script and I felt I found my Ian Sparks.

PREVIEWSworld: When adapting the comic to film, what challenges did you face when trying to translate the story to live-action? Were there any significant alterations that had to be made in order for the film to work outside of the comic format?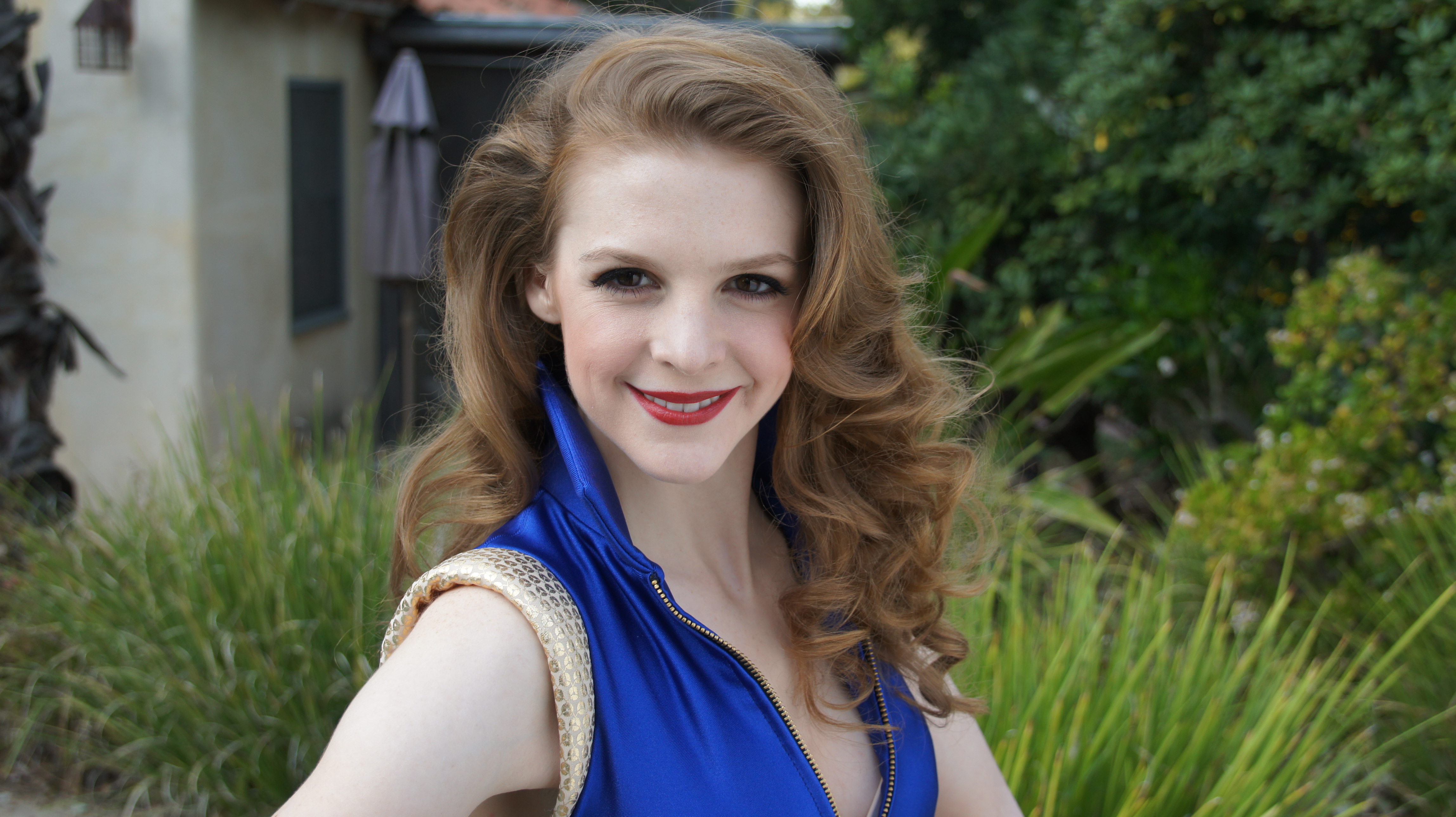 Christopher Folino: Overall I tried to stay true to the story, and having the caliber of actors like Clancy Brown allowed us to explore the characters even more than I had originally imagined. I also toned down some of the darker elements from the book. For example, in the novel there is a scene where Dawn has morphed into a young Shirley Temple-type girl for one of her clients and in the movie I changed it to a teenage sailor.

However, overall both the film and the graphic novel are very dark. It's not mainstream, and I think that's appealing for people who want to be surprised or see something different in a superhero story.

PREVIEWSworld: What alterations made between the comic and the film do you think readers and audiences will appreciate as a unique experience between both formats?

Christopher Folino: We have some scenes in the film that aren't in the graphic novel and vice versa. In fact, there is a different plot point in the book that we didn't use in the film.

PREVIEWSworld: What do you see in the future for Sparks as a comic, as a film, or perhaps something else?

Christopher Folino: There is a sequel for Sparks in the works, and I want to expand on that universe and tell the story of all the Rochester 13, the source of super powers in our story. Because of Ashley Bell's performance, there seems to be a great deal of interest in a Lady Heavenly solo story. And there's a new superhero story that is outside the universe that I want to tell.

Right now, though, with the success of the film being global, I can't wait for folks to get a hold of what I feel is the best form of Sparks – the graphic novel.