April's Top 50 Comics & Graphic Novels
May 11, 2014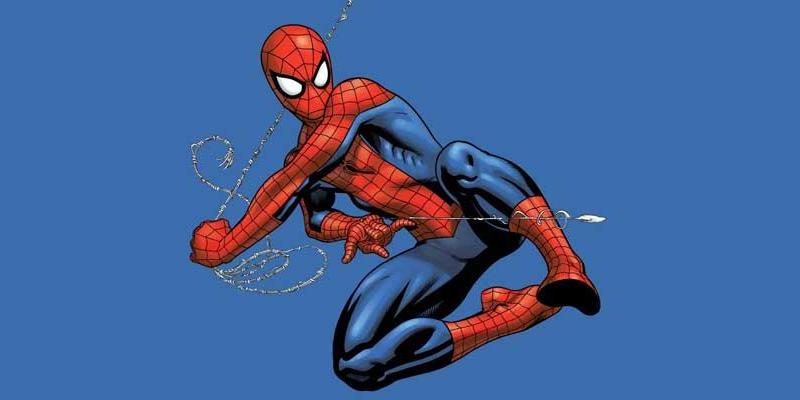 Peter Parker returns to his life as Spider-Man in Dan Slott and Humberto Ramos' Amazing Spider-Man #1 from Marvel Comics, the best-selling comic book of April.
In total, Marvel Comics had four titles in the top ten, including Superior Spider-Man #31 at #2, Hulk #1 at #7, and Original Sin #0 at #8.
DC Comics had six titles in the top ten, led by Scott Snyder and Greg Capullo's Batman #30 at #3. Also in the top ten were the first four issues of Batman Eternal, the weekly Batman series; issue #1 debuted at #4, issue #2 ranked #6, issue #3 ranked #9, and issue #4 ranked #10. Also in the top ten was Justice League #29 at #5.
Robert Kirkman and Charlie Adlard's The Walking Dead #126 was Image Comics' top book for April at #12.
Serenity: Leaves on the Wind #4, based on Joss Whedon's beloved sci-fi franchise, was Dark Horse Comics' top book in April at #41.
Rounding out the premier publishers, IDW Publishing's My Little Pony: Friendship Is Magic #18 was the publisher's top book at #86.
--- The sci-fi sex crime comedy Sex Criminals by Matt Fraction and Chip Zdarky from Image Comics was April's best-selling graphic novel.
In total, Image Comics had seven of the month's top ten graphic novels. Also in the top ten were Saga Volume 3 at #2, East of West Volume 2: We Are All One at #3, Saga Volume 1 at #4, Saga Volume 2 at #8, Pretty Deadly Volume 1 at #9, and The Walking Dead Volume 1: Days Gone Bye at #10.
Marvel Comics had two titles in the top ten, led by the original graphic novel Amazing Spider-Man: Family Business at #5, followed by Guardians of the Galaxy Volume 1: Cosmic Avengers at #6.
Rounding out the top ten, DC Comics' The Joker: Death of the Family ranked #7.
Dark Horse Comics' Star Wars Volume 2: From the Ruins of Alderaan was their top graphic novel in April at #18.
Also among premier publishers, the first volume of Joe Hill and Gabriel Rodriguez's Locke & Key, Welcome to Lovecraft, was IDW Publishing's top graphic novel in April at #67.
TOP 50 COMIC BOOKS
Based on Total Unit Sales of Products Invoiced in April 2014
TOP 50 GRAPHIC NOVELS
Based on Total Unit Sales of Products Invoiced in April 2014
| | | | | |
| --- | --- | --- | --- | --- |
| RANK | DESCRIPTION | PRICE | ITEM CODE | VENDOR |
| 1 | SEX CRIMINALS TP VOL 01 (MR) | $9.99 | JAN140558 | IMA |
| 2 | SAGA TP VOL 03 (MR) | $14.99 | JAN140556 | IMA |
| 3 | EAST OF WEST TP VOL 02 WE ARE ALL ONE | $14.99 | DEC130494 | IMA |
| 4 | SAGA TP VOL 01 (MR) | $9.99 | AUG120491 | IMA |
| 5 | AMAZING SPIDER-MAN FAMILY BUSINESS OGN HC | $24.99 | DEC130759 | MAR |
| 6 | GUARDIANS OF GALAXY TP VOL 01 COSMIC AVENGERS | $19.99 | JAN140800 | MAR |
| 7 | JOKER DEATH OF THE FAMILY TP (N52) | $24.99 | JAN140340 | DC |
| 8 | SAGA TP VOL 02 (MR) | $14.99 | APR130443 | IMA |
| 9 | PRETTY DEADLY TP VOL 01 (MR) | $9.99 | FEB140533 | IMA |
| 10 | WALKING DEAD TP VOL 01 DAYS GONE BYE | $14.99 | NOV128157 | IMA |
| 11 | GENESIS GN | $6.99 | FEB140504 | IMA |
| 12 | JUSTICE LEAGUE TP VOL 03 THRONE OF ATLANTIS (N52) | $16.99 | JAN140339 | DC |
| 13 | SUPERIOR SPIDER-MAN TP VOL 05 SUPERIOR VENOM | $17.99 | JAN140804 | MAR |
| 14 | WALKING DEAD TP VOL 20 ALL OUT WAR PT 1 (MR) | $14.99 | JAN140559 | IMA |
| 15 | JUSTICE LEAGUE HC VOL 04 THE GRID (N52) | $24.99 | DEC130297 | DC |
| 16 | SUPERMAN RED SON TP | $17.99 | JAN140353-M | DC |
| 17 | BATMAN SUPERMAN HC VOL 01 CROSS WORLD (N52) | $22.99 | DEC130296 | DC |
| 18 | STAR WARS ONGOING TP VOL 02 FROM RUINS OF ALDERAAN | $19.99 | DEC130071 | DAR |
| 19 | STAR LORD TEARS FOR HEAVEN TP | $7.99 | FEB140797 | MAR |
| 20 | BATMAN 66 HC VOL 01 | $19.99 | DEC130307 | DC |
| 21 | HINTERKIND TP VOL 01 (MR) | $9.99 | JAN140379 | DC |
| 22 | WALKING DEAD TP VOL 02 MILES BEHIND US (NEW PTG) | $14.99 | SEP088204 | IMA |
| 23 | 100 BULLETS BROTHER LONO TP (MR) | $16.99 | JAN140371 | DC |
| 24 | NARUTO GN VOL 65 | $9.99 | FEB141509 | VIZ |
| 25 | GREEN LANTERN TP VOL 03 THE END (N52) | $19.99 | JAN140338 | DC |
| 26 | DEADPOOL BY DANIEL WAY COMPLETE COLL TP VOL 03 | $34.99 | FEB140849 | MAR |
| 27 | BPRD HELL ON EARTH TP VOL 08 | $19.99 | DEC130115 | DAR |
| 28 | WALKING DEAD TP VOL 19 MARCH TO WAR | $14.99 | SEP130566 | IMA |
| 29 | SUPERMAN BATMAN TP VOL 01 | $19.99 | JAN140354 | DC |
| 30 | SECRET TP VOL 01 NEVER GET CAUGHT | $16.99 | JAN140557 | IMA |
| 31 | ALL NEW X-MEN PREM HC VOL 04 ALL DIFFERENT | $24.99 | JAN140793 | MAR |
| 32 | EARTH 2 TP VOL 02 THE TOWER OF FATE (N52) | $16.99 | JAN140344 | DC |
| 33 | X-MEN TP VOL 02 MUERTAS | $17.99 | FEB140845 | MAR |
| 34 | BATMAN TP VOL 01 THE COURT OF OWLS (N52) | $16.99 | DEC120323 | DC |
| 35 | SUICIDE SQUAD TP VOL 04 DISCIPLINE AND PUNISH (N52) | $14.99 | JAN140341 | DC |
| 36 | GREEN LANTERN HC VOL 04 DARK DAYS (N52) | $24.99 | DEC130303 | DC |
| 37 | UNCANNY X-MEN OMNIBUS HC VOL 02 | $99.99 | NOV130705-M | MAR |
| 38 | DAREDEVIL BY MARK WAID TP VOL 05 | $16.99 | JAN140810 | MAR |
| 39 | AVENGERS TP VOL 02 LAST WHITE EVENT | $19.99 | JAN140797 | MAR |
| 40 | RAT QUEENS TP VOL 01 SASS & SORCERY (MR) | $9.99 | JAN140555 | IMA |
| 41 | EAST OF WEST TP VOL 01 THE PROMISE | $9.99 | JUN130466 | IMA |
| 42 | WALKING DEAD TP VOL 03 SAFETY BEHIND BARS | $14.99 | NOV082245 | IMA |
| 43 | ATTACK ON TITAN GN VOL 12 | $10.99 | FEB141327 | RAN |
| 44 | RACHEL RISING TP VOL 04 WINTER GRAVES | $16.99 | FEB140872 | ABS |
| 45 | ADVENTURE TIME SUGARY SHORTS TP VOL 01 | $19.99 | FEB141090 | BOO |
| 46 | BATMAN THE KILLING JOKE SPECIAL ED HC | $17.99 | NOV070226 | DC |
| 47 | EARTH 2 HC VOL 03 BATTLE CRY (N52) | $22.99 | DEC130299 | DC |
| 48 | SUPERIOR SPIDER-MAN HC VOL 02 | $34.99 | NOV130716 | MAR |
| 49 | ITTY BITTY HELLBOY TP | $9.99 | DEC130139 | DAR |
| 50 | FLEX MENTALLO MAN OF MUSCLE MYSTERY TP (MR) | $14.99 | JAN140382 | DC |