Nathan Edmondson Takes a Shot at Sam Fisher's Story in Splinter Cell: Echoes
May 16, 2014
The world of Tom Clancy's Splinter Cell is getting it's own four part miniseries from Dynamite Entertainment with Splinter Cell: Echoes.

Bridging the gap between Splinter Cell: Conviction and Splinter Cell: Blacklist, Echoes tells the story of Sam Fisher's transition from wanted man to leader of Fourth Echelon.
PREVIEWSworld talked with series writer, Nathan Edmondson, to hear what he has to say about what you can expect from Splinter Cell: Echoes #1 (MAY141264).
*************
PREVIEWSworld: With your writing resume, you seem like the right person for the job when it comes to a Splinter Cell comic. How do you plan to tackle such a popular spy/espionage franchise like Splinter Cell?

Nathan Edmondson: SPLINTER CELL is a bit of a different animal in espionage storytelling because we had to take a character people play, and get into the head of via the game, and make him a living, active comic character accessible by his actions and the pressures of the drama.
It's nothing but a fun task, though, with a character so infinitely cool as the gruff, legendary Sam Fisher. Ultimately, our goal was to make a story that felt like a creator-owned work that Marc and I had just created from the ground-up, inviting and accessible to all readers, but of course fully and truly SPLINTER CELL in its execution.

PREVIEWSworld: What kind of influence has Tom Clancy had on you as a writer?

Nathan Edmondson: I started reading Clancy here and there in elementary school. He certainly has influenced the way that I look at military storytelling and tales of espionage, especially how to find the human element amid the complex technology and geopolitics.

PREVIEWSworld: There's a pretty big gap between Sam Fisher's story in Splinter Cell Conviction and Splinter Cell Blacklist, what kind of events are you going to explore to cover that ground?

Nathan Edmondson: Sam is "out of the game" when the story starts, but a simple favor turns into a life-and-death campaign against a mysterious organization with worldwide, treacherous goals. Exactly where we end up I don't want to reveal, but, readers and players both I think will be pleased with the way the story opens and resolves.

PREVIEWSworld: How much leeway is Ubi Soft giving you as you expand on the Splinter Cell canon?

Nathan Edmondson: We had a great degree of freedom; the most important thing was being sure that we captures the voices of the characters, especially Sam's, just right. Once we were in the heads of the characters, we had a lot of freedom to keep moving.

PREVIEWSworld: Given the incredible art work seen in the preview pages, what kind of tone is Marc Laming going for with this series?

Nathan Edmondson: Marc took a very realistic approach to the series and put down some of the best work you've ever seen from him. His art has a real grace to it, while being cutthroat and scary in all the right parts. I think he was just the right choice to tell a story that was half action thriller, have character drama.

PREVIEWSworld: Is there anything else you want to add to get Splinter Cell fans excited for in this new series?

Nathan Edmondson: If you like my work on THE PUNISHER, BLACK WIDOW, THE ACTIVITY, and DANCER, for example, don't pass this up — even if you haven't played the game!
*************
Click on the preview pages below to view larger size
Exclusive First Look at Splinter Cell: Echoes #2 cover available in the upcoming June PREVIEWS!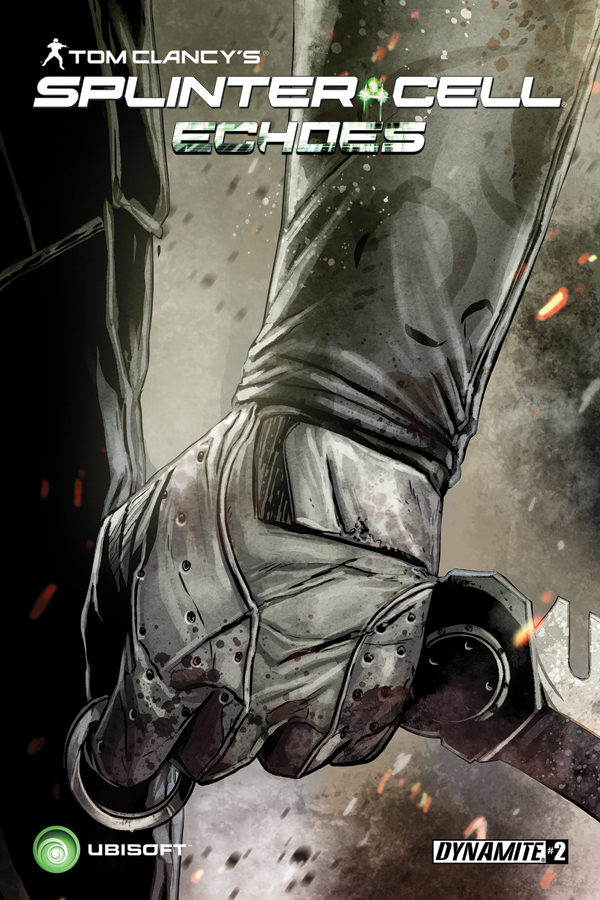 Item Code: JUN141097