Woman in Comics Month: Louise Simonson
May 14, 2014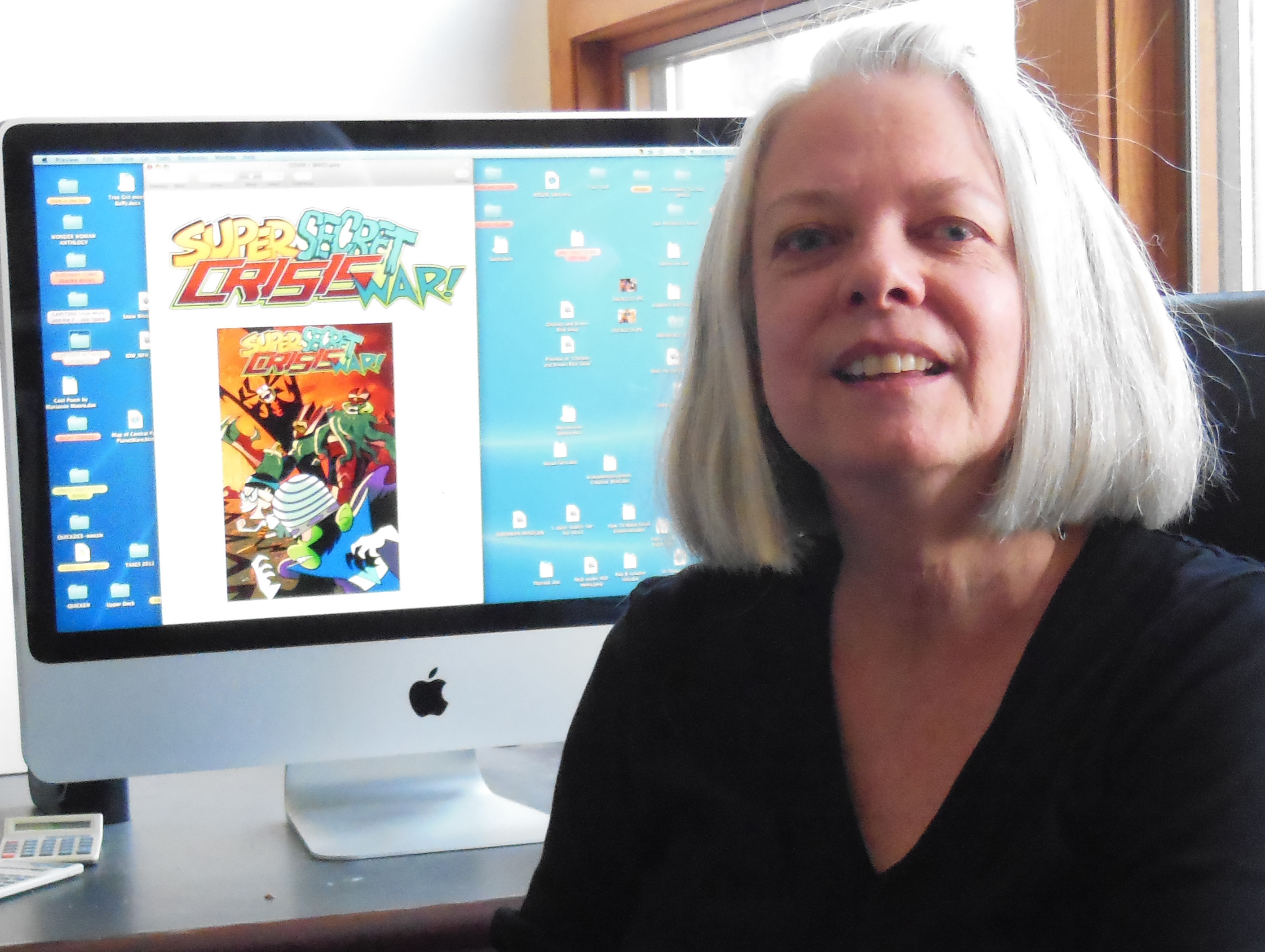 PREVIEWSworld: Please introduce yourself! Tell us where you currently work and what you do in the industry.
Louise Simonson: My name is Louise Simonson. I'm currently a writer, working on the Cartoon Network crossover for IDW Publhising and several books for Stone Arch/Captsone.
PREVIEWSworld: How long have you been working with sequential art?
Louise Simonson: Around 35 years.
PREVIEWSworld: What titles, companies, and creators have you worked with over your time in comics?
Louise Simonson: That would be a really looooong list.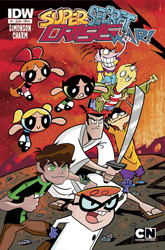 I got into comics in 1976, working in the production department at Warren Publishing. I quickly segued into editorial, as an assistant editor, then editor of the Warren line: Creepy, Eerie, and Vampirella. In 1980, I went to Marvel where I first edited and then wrote. I created Power Pack, drawn regularly by June Brigman, then Jon Bogdanove, with Brent Anderson sometimes filling in. I wrote the New Mutants, which was drawn by Bret Blevins, then by Rob Liefield. I wrote X-Factor, drawn by Jackson Guice, Walter Simonson, Paul Smith, and Terry Shoemaker. I wrote the first 3 issues of Web of Spiderman, drawn by Greg LaRocque. I also wrote a Red Sonja mini-series, drawn by Mary Wilshire, and a few other books as well.

In 1990, I went over to DC Comics and for the next ten years or so, I wrote Superman, Man of Steel, drawn by Jon Bogdanove, and Steel, drawn by Chris Batista, plus a Batman and New Titans arc.

More recently, I wrote Galactus the Devourer, drawn by Jon j Muth and John Buscema; a Warlock mini-series, drawn by Pasqual Ferry; and X-Factor Forever by Dan Panosian and Eric Nguyen for Marvel. Then there was Star Wars: River of Chaos (art by June Brigman) for Dark Horse; and World of Warcraft for Wildstorm/DC Comics. These plus a number of short stories and one shots.

I've also written 30 books, many involving DC superheroes, and the non-fiction DC Comics Covergirls for Rizzoli.
PREVIEWSworld: How did you get interested in comics? How did you find your way into working with larger companies?
Louise Simonson: I always loved stories and art. The confluence of that is comics! I was working for a magazine publisher when one of my friends suggested I apply at Warren for a production job. I did, got the job, soon joined editorial, and later became Editor of the Warren line.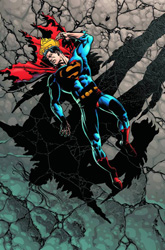 I had gotten to know the Marvel crowd and, when Jim Shooter wanted to hire a new editor, he invited me to come work for Marvel, and I accepted.
PREVIEWSworld: What's your current project? What're you reading right now?
Louise Simonson: I'm currently writing Super Secret Crisis Wars, a Cartoon Network Crossover, drawn by Derek Charm for IDW publishing. I don't read many comics any more. Mostly I read books.
PREVIEWSworld: In your opinion, how has the comic book industry evolved in terms of gender?
Lousie Simonson: There are a lot of really smart, capable women working in comics now as writers and artists, in editorial as well as in the business and promotion end of the business. My editor at IDW, Sarah Gaydos is a shining example of what an editor should be! Some women are doing mainstream work and some are working for independents or doing web comics. As the ways that comics are created have expanded, so, too, have opportunities for women.
PREVIEWSworld: What stereotypes do you see surrounding women in comics? How could people of all genders go about breaking those stereotypes?
Lousie Simonson: You mean physically? In superhero comics, typically the female form is pretty exaggerated…but then, so is the male form. Superhero comics is a symbolic, short-form medium, so the characters forms tend to be symbolic. Other genres treat the human form less symbolically. When the audience quits buying the exaggerated forms, a different approach will evolve. Companies tend to want to publish what sells. At least, in superhero comics, the women are as powerful as the guys, in some cases, more powerful. They don't wait around to be rescued.
PREVIEWSworld: Have you noticed a trend in the type of comic books women buy? How do you want to see women represented in comic books 10 years from now?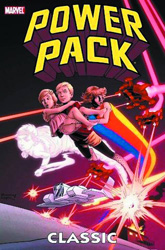 Louise Simonson: I have no idea what women in general are buying. I know I personally am bored by comics when big guys just hit each other for 20 pages. Character, personal interaction, drama, humor interest me a lot more. I'm looking forward to a time when all genres are well represented in comics. It's starting to happen now, as smaller publishers are becoming more active. When that happens, there will be comics for everyone.
PREVIEWSworld: What do you feel the benefits are for the larger industry by having a better mix of genders at all levels of comic production?
Louise Simonson: Well, half the population is female. And there are a lot of kids out there. You'd think publishers would want to sell to those populations. If they could, it would definitely increase their profit potential. But big publishers tend to be conservative, in part because they have a lot of overhead. They're afraid to try new things because they're more afraid of losing money. They're risk aversive, so hate trying new things that might fail. I think the innovation will come from the nimbler smaller publishers with more flexible outlooks. And I suspect that is where women will be most influential.
PREVIEWSworld: Did you have a mentor or hero in industry?
Louise Simonson: My hero was the Archie Goodwin. He was such an all-rounder, great editor, great writer, and such a great guy. If I'd known her, back in the day, I would have loved the fabulous Ramona Fradon. I know her now and want to be Ramona when I grow up!
PREVIEWSworld: If you could give advice to any aspiring editors, executives, writers, or artists, what two things would you tell them?
Louise Simonson: Do your best work. Bring your A game! Meet your deadlines. If you're good enough, and smart enough, you'll get your break. But then, you have to prove that you can do the job. So be ready when the break comes. You may not get another chance. Just remember that doing comics is hard work. If you don't plan to work hard, do something else. Talent counts. But hard work counts too. So does personality. So be nice to everyone.