Women in Comics Month: Holly Golightly
May 07, 2014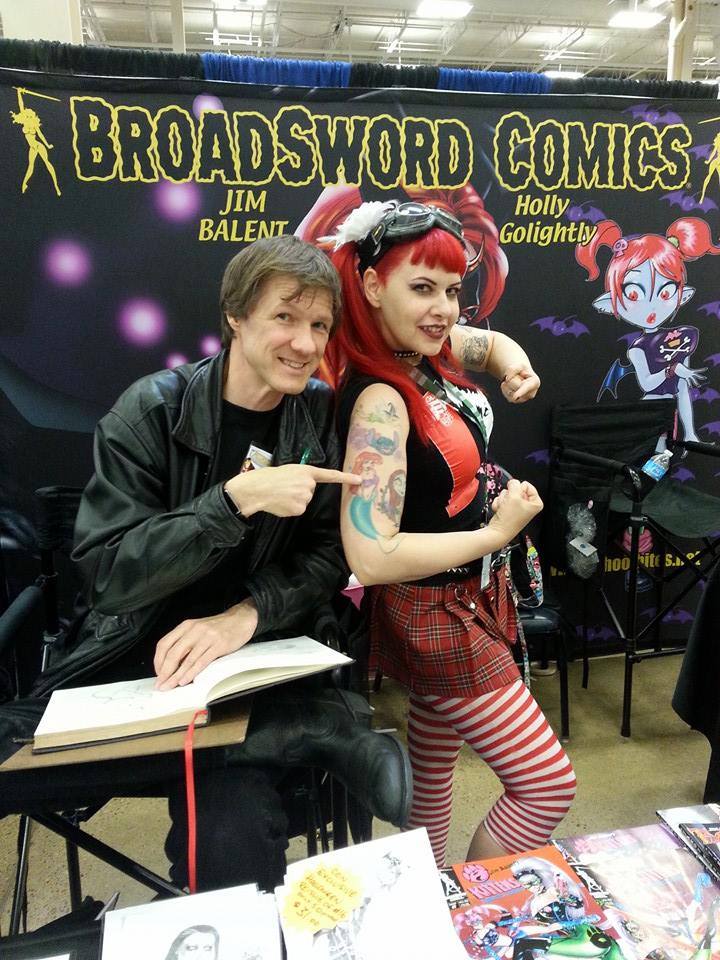 PREVIEWSworld: Please introduce yourself! Tell us where you currently work and what you do in the industry.
Holly G: Hiya! My name is Holly Golightly, aka Holly G! I am VP of BroadSword Comics as well as one of the two Creators; Jim Balent (my husband Pres) is the other Creator.
PREVIEWSworld: How long have you been working with sequential art? What titles, companies, and creators have you worked with over your time in comics?
Holly G: I've been working professionally in comic books for 20 years now. Starting with Revisionary Comics, Brainstorm, Chaos, Hearst Pub. (CosmoGirl!), Archie Comic (Cheryl Blossom, Sabrina the Teenage Witch, Josie & the Pussycats) and then creating our own company, BroadSword Comics, with Jim in the year 2000.
PREVIEWSworld: How did you get interested in comics?
Holly G: I can't remember a time when I didn't love comics! Lying in my bunk at summer camp, pouring over pages of Richie Rich — getting a crush on Cadbury! Thrilled with the adventures of the Archie gang. Then in my early teen years being introduced to Howard the Duck, Conan, Red Sonja and discovering ElfQuest and Warren Mags — turning my then summer vaca into an enchanted mind epic while on the quiet island of Nantucket...yea, I'm an only child!
PREVIEWSworld: How did you find your way into working with larger companies?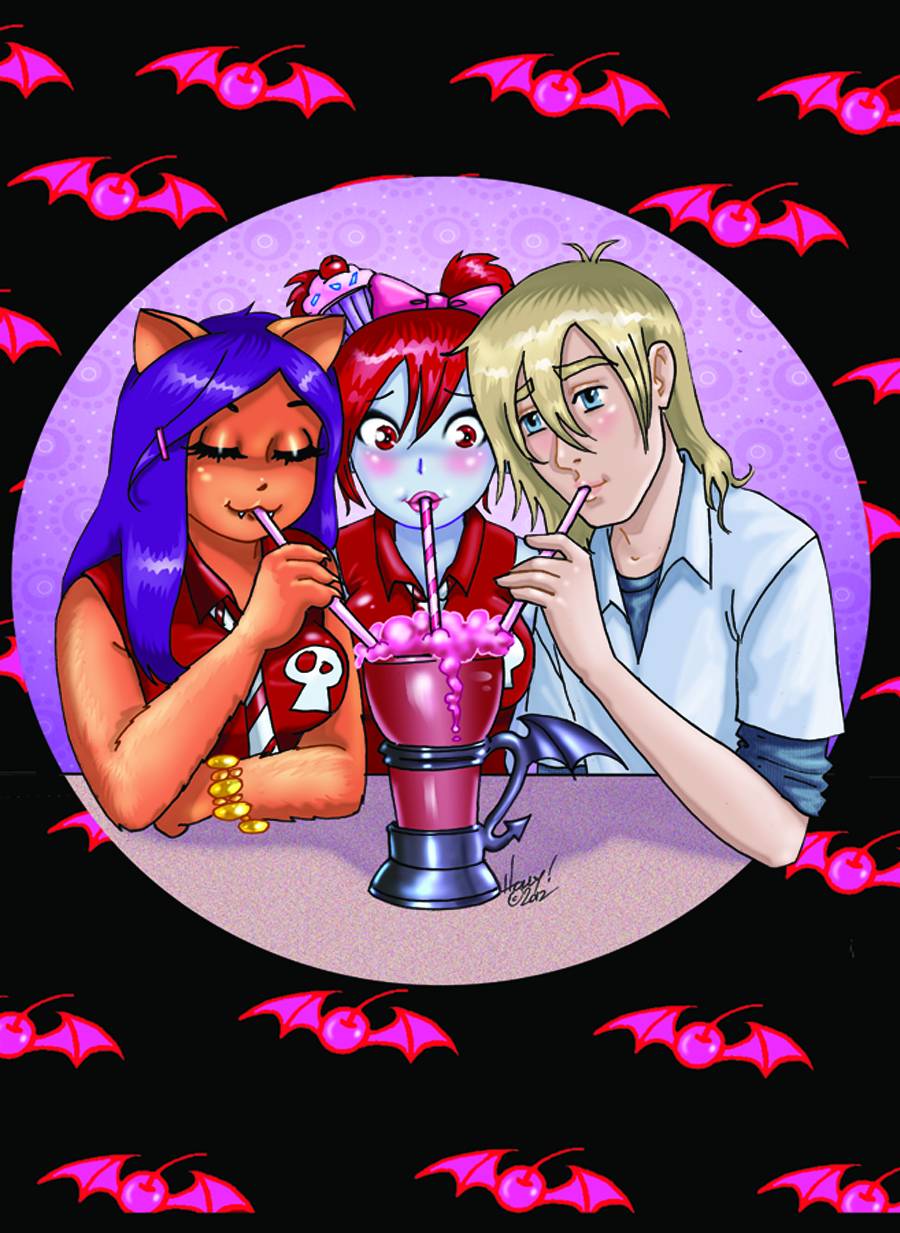 Holly G: I found work by sending in samples going to convention and showing my portfolio. But I feel that what makes a company large for me, is having the freedom to express myself with little to no restrictions. The ability to dream large and to bring those dreams to fruition then share with readers...that's groovy! So, for me, BroadSword is the Largest company I've ever worked for.
PREVIEWSworld: What's your current project?
Holly G: I color, letter, and do all production on Jim's grown-up fantasy adventure title Tarot, Witch of the Black Rose, as well as full creation of my romantic/comedy Vampire Manga titled School Bites!
PREVIEWSworld: What're you reading right now?
Holly G: Because I run the company with Jim...really us two, we do EVERYTHING biz wise AND do all the creative work (except colour flat, done by the lovely Randi LeeAnn & Edit/Spellcheck by the magnificent Neil Morris). I rarely get to read...and if I do have a mo'- I seem to get my inspiration from Disney's 'Art of' books! I love all the gesture and character sketches. They give me such inspiration and SQUWEE.
PREVIEWSworld: In your opinion, how has the comic book industry evolved in terms of gender?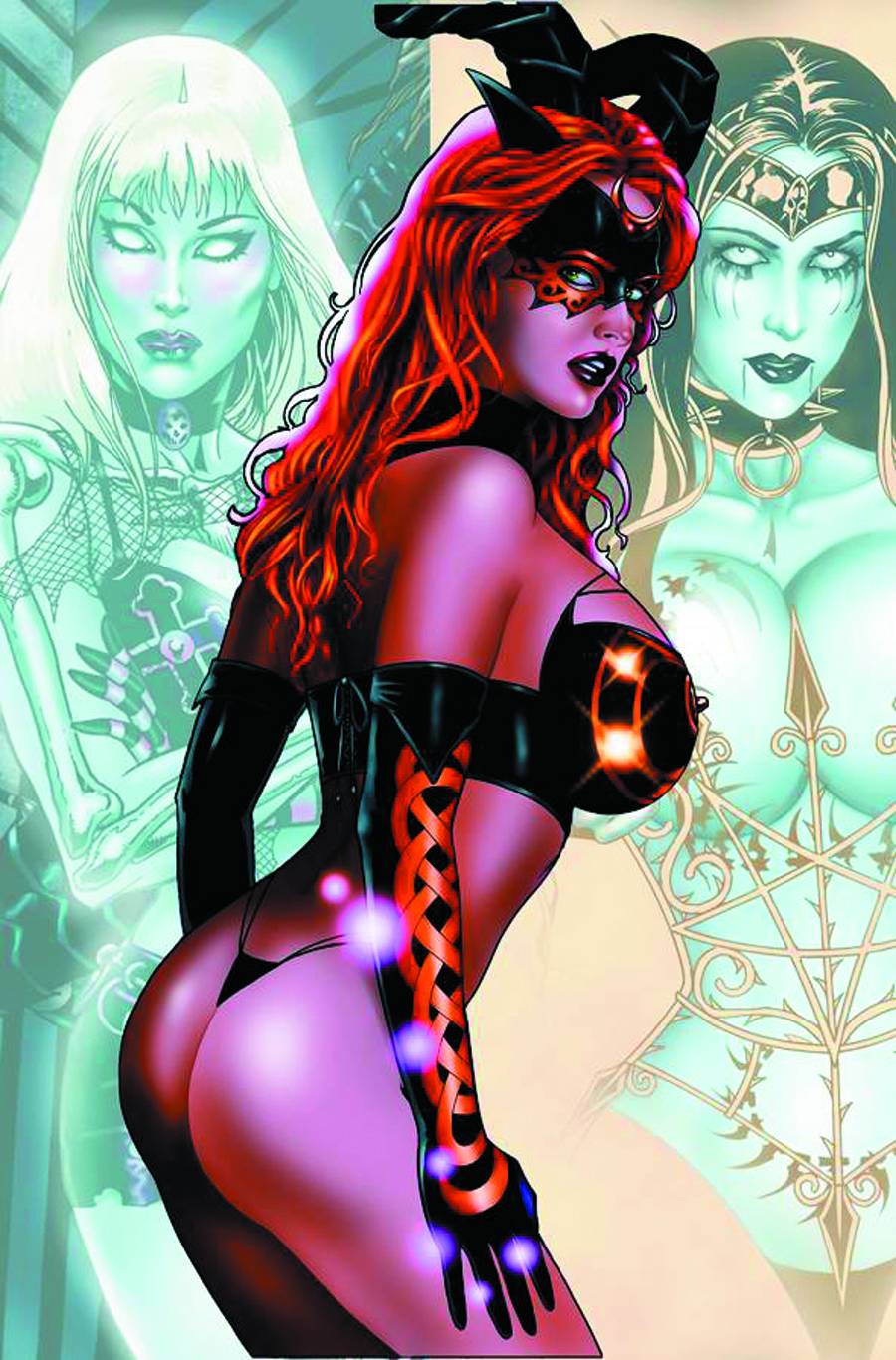 Holly G: Industry is business and if an individual wishes to work in a business, it should be passion of it that drives them. I started my first company at 21- again- I don't think about my gender when running a biz, just my work, and wanting to get it out to the public in a fair and happy way. Entering the comic book industry at 30...yeah there were a lotta guys and a few gals. I guess it's still that way. The evolution comes with breaking away from the mainland. For these new evolutions to thrive, I'd ask the stores and the readers to support them. Then you'll see a whole buncha variety flourish!
PREVIEWSworld: What stereotypes do you see surrounding women in comics?
Holly G: I guess the archetypes that we see in our mythos (there are many Goddesses) ... Aphrodite, Artemis, Kali, Freya. Comics reflect these archetypes... Maiden- Mother - Crone- Hunter- Sexual Being. New ones are popping up now like Girl Nerd, Goofy Gal....Emo Teen, Punk Princess...

PREVIEWSworld: How could people of all genders go about breaking those stereotypes?

Holly G: Like a Charles Dickens' character, a lot of comic book characters embody an essence of humanity. I prefer to focus on the positive of character creation. If I don't see a character that I relate to, I create them! We all wish to feel akin to someone or something. That's why The Breakfast Club rocks...you can be a stereotype to someone who doesn't care what lies beneath the surface...but spend a little time with them and there's a whole lot more than just that. That's what I do with my characters.
PREVIEWSworld: Have you noticed a trend in the type of comic books women buy?
Holly G: LOL- well I know that we have many gal readers here at BroadSword! Almost all our characters ARE female...and us gals enjoy the adventure of other gals strong and independent and complicated. As for myself, I find the need to see lots of positivity.... and cupcakes...less calories when looked at in comics. This may be the reason that I am so drawn to Adventure Time!
PREVIEWSworld: How do you want to see women represented in comic books 10 years from now?
Holly G: I hope reflecting the women that walk our earth in 10 years...all sizes-shapes ages...a myriad of awesome Ladies...a woman for everybody.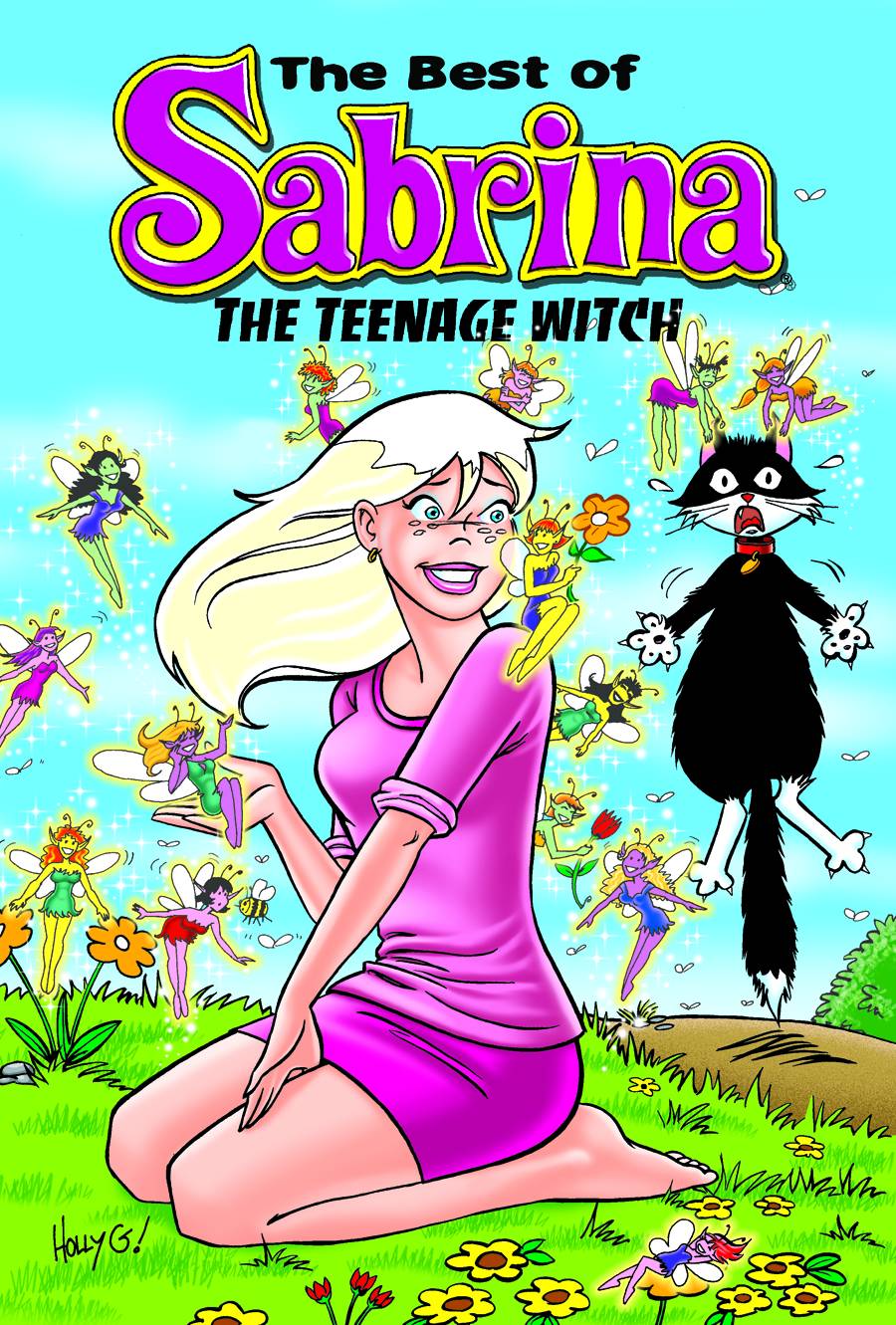 PREVIEWSworld: What do you feel the benefits are for the larger industry by having a better mix of genders at all levels of comic production?
Holly G: Well I believe that each and every creator has a unique point of view. I just hired the talented Craig Boldman to write a story from one of my male characters point of view. I like what his male energy is 'representing'! Personally I don't think I write male characters very well- I pull from my experiences with them and ask Jim, "is this what a guy would do or say?" But I think Jim writes male & female characters quite well! There are some male writers that create with a very guy point of view...and gals that write guys awesomely. The more diversity in the creative kitchen the more flavors there will be to nom!

But male or female artists/writers should be treated with respect in the entertainment "industry." Without them there would be no character or adventure to market, distribute, option for a movie, or cosplay.
PREVIEWSworld: Did you have a mentor or a hero in the industry?
Holly G: Frank Thorne was my hero growing up. He drew what I looked like and the character acted the way I wished I could. When I decided to follow my dream as a comic book creator he was one of very few that embraced me with the fun and fantasy that comics mean to me. He is and will always be my Wizard! But business wise, when I was 21, I read a book called Growing a Business by Paul Hawkins. It was a Holistic approach to entrepreneurship. I high recommend it to those running any industry.
PREVIEWSworld: If you could give advice to any aspiring editors, exectuives, writers, or artists, what two things would you tell them?
Holly G: Follow your bliss and be excellent to each other!