Infinity Man and The Forever People Give ... Until It Hurts
Mar 26, 2014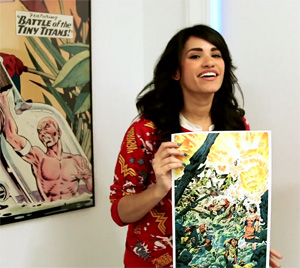 The new DC Comics' book "Infinity Man and the Forever People" suggests a lot of fun as the title alone indicates nothing ever starts, or finishes, so all rules are useless and recess can last forever. Such a jump in critical thinking isn't too far off the mark, as when DC first released news of this new book they did so in an asymmetrical fashion: the new series from writer Keith Giffen and DC co-publisher Dan DiDio was briefly announced in DC's newest All Access web show, and simultaneously plugged on DC's web site. Lines crisscrossed, echoes rebounded, and the message that reverberated down the hallway was this: four students from New Genesis arrive on Earth to study and aid in the advancement of humanity —and then things go sideways. And backwards. And…well. Earl: clean-up in aisle four.
Imagine over-the-top fun that ensues when this big electric eye-in-the-sky that's observing you gets knocked out of orbit, and becomes victim to gravitational forces.
Translated: here comes that big hunk of metal that's supposed to help us, and it looks like it's going to crush people within a 10-mile radius of impact.
Such chaos might be the new norm in this book as DC All Access video series host Tiffany Smith proclaims "the New Gods are back" and such power may be overkill for us little people here on Earth!
Sounds…fun!!!
Look for Infinity Man and the Forever People #1 (APR140156) in the DC section of the April PREVIEWS, and hound your retailer for the Variant Cover Edition that features art from Howard Porter!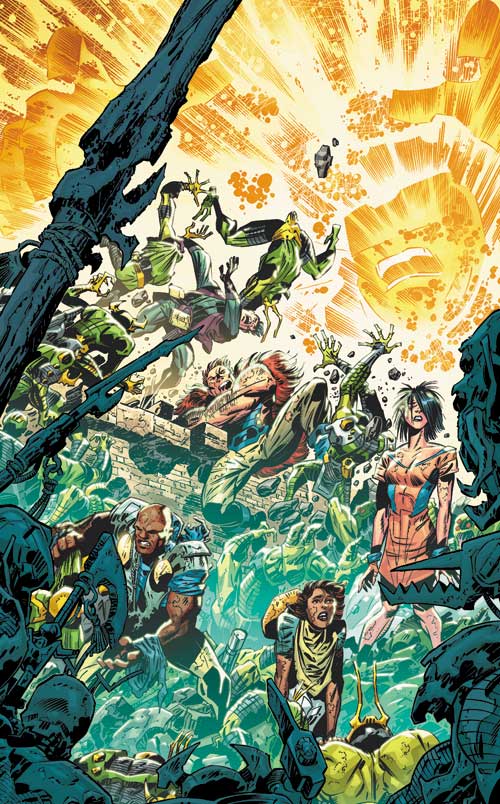 Check out the 7:25 mark to see Tiffany show off artwork for the new book.