Michael Avon Oeming Rides The Vibe In Dark Horse's The Victories
Mar 13, 2014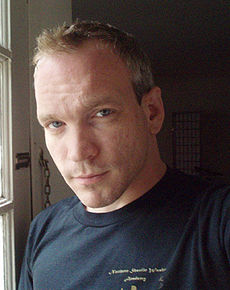 by Vince Brusio
Fame isn't what you think it is, folks. And neither is writing comics. Many writers struggle for years to find their true voice. That struggle finally came to a conclusive tug of war, and Michael Avon Oeming has pulled the deniers into the mud pit while critics cheer that The Victories is the final pay-off. In this exclusive PREVIEWSworld interview, the creator explains that he decided to make his characters in the book a little…schizo. Big mouths can lend themselves to bigger problems, and that can make for some very interesting stories.
**********
PREVIEWSworld: Comic Bastards have said that if we were to pick up your book The Victories, we would be treated to some of the best comic storytelling seen in years. They've further gone on to call your writing in this book "fearless." So if you were allowed to respond to such a claim (and you now have the opportunity to do so here in this interview), what would you say? What are you doing in this book that you think accounts for such a compliment? Be careful. Others may want to steal the secret formula.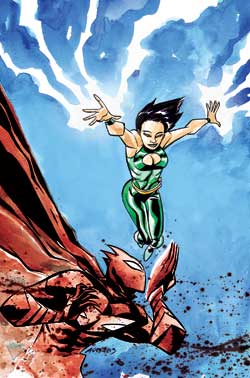 Michael Avon Oeming: Wow, those are very kind words. I'm really just trying to write from the gut when it comes to the characters. "Write what you know" sounds so easy, but it took me many years to really understand what that means and how to do it. How do those experiences, both small and large, relate to your writing? The small stuff is the most important. I think people relate more to that than large, specific events. That feeling in your gut when you've been rejected by someone you like? That is way more relatable than, say, death, or violence. I'm trying to write The Victories with a mixture of real-life experiences that I or loved ones have had and mixing that with the big, crazy conspiracy lore that I love. I also feel like that lore is America's psychological reaction to our own history, so even that vibe ties into what our characters are feeling — that something is wrong with life, someone is pulling your strings, some force is controlling the horrible undertow of life. Well, at least that's the way I feel day to day.
PREVIEWSworld: So for the comic reader who may have missed your series since it first launched in May 2013, how would you pitch The Victories? What does it have to offer readers of superhero comic books?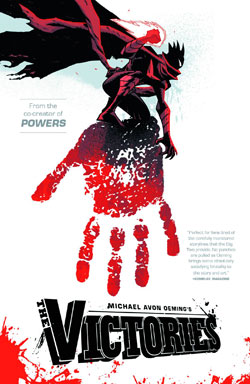 Michael Avon Oeming: My take on superheroes is that their personalities and emotions are just as superhuman as their powers. As shadowy powers seek to restrict our freedoms, our own emotions and feelings do the same to us. Larger global conspiracy reflects our own self-made conspiracies that tear us apart, as well as the world around us.
PREVIEWSworld: Critics have described your scripting as "fun," "complex," and "new." Many have said you have quite an ear for dialogue. So what do you cite as your inspiration in writing voices? Who or what was the tutor? Do you read aloud Powers, record it, and listen to it at night in bed? Watch Pulp Fiction as a 24-hour marathon? Tell us!
Michael Avon Oeming: I think spending years learning the "rules" of storytelling and structure has led up to allowing myself to write in a much more organic and free way. I find myself planting story and character seeds a lot, picking up on about 90 percent of them later, and letting stories and characters grow and become more real, taking on a life of their own along the way. I try to listen to conversations and speaking patterns as much as possible. I also tend to begin characters based on people I know, people I like and don't like, as long as they have strong personalities. I think those come together in a way that looks like I know what I'm doing.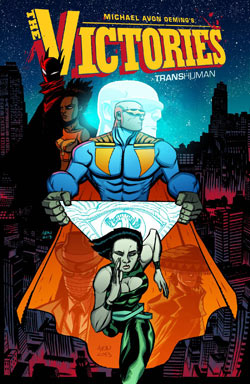 PREVIEWSworld: Crime, corruption, and a weird designer drug known as "Float" have been some of the many obstacles for the Victories, but it seems the inner demons of the members themselves are crosses to carry. How would you characterize the various psychological battles in this adult superhero story?
Michael Avon Oeming: Hah, sadly, inner demons and such come all too easy for me; I've had a lot of dysfunction in my family and my life. I'm lucky, though, for all of that crazy has been grounded in love. My mother specifically is a deep well of inner conflict that gives and gives. I wrote a lot about that in Wild Rover, which was a sort of primer for The Victories.
I also make sure when I write characters that I let them be the characters they become, not mimic my life or the lives of those I based them on.
Once you put a real-life personality into the insane world of superhero comics, they quickly become their own people, and it's important to not step on their feet. This is how characters and even plot can surprise you. I never saw what was going to happen to DD Mau until it happened as I was typing it and realized there was no way out.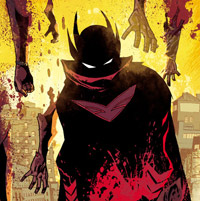 PREVIEWSworld: Issue #11 is solicited in the March issue of PREVIEWS. It's a new story arc with characters that have been through some crazy messes (in Volume 1, FEB130036, and Volume 2, AUG130059). At this point in the series, do you feel that readers have a feel for the souls behind the masks? Or are there many more layers to the onion you have yet to peel?
Michael Avon Oeming: There are lots of layers! But while we are marketing it as a new story arc, it's really just the next chapter in one single larger story. If you want to experience the full story, start way back with the very first arc, the first mini, which focused on Faustus. Even that was an introductory mini-series; all of the seeds planted there come out in the larger story that we are building in the ongoing series!