Superman Doomed To Repeat The Past
Feb 27, 2014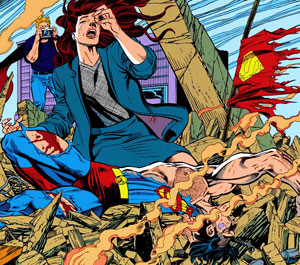 Legends never die, and heroes never stay dead. Why? Bad guys are always coming back to bring the pain! Misery loves company, but it loves revenge even more. That's a fact of life. Also a fact is that the bad guys keep thinking they'll get it right next time. They always vow each subsequent head-pounding will be even more brutal than the last. And the promise to create Hell on Earth seems to be an even bigger promise this time in DC Comics' Superman: Doomed #1 (MAR140169) by writers Scott Lobdell, Greg Pak, and Charles Soule. These gentlemen didn't just get out of Creative Writing 101 from your local community college. They're quite versed in telling stories that take the misery index to Defcon 4. Trust us when we say you'll be first in line heading for the life boat.
Of course, anyone whose schooled in the previous "Death of Superman" storyline knows that Doomsday was the curse word of the decade when he took out the Man of Steel for one of the most famous comic book covers of all time. But for many of those who may not have been collecting comic books at the time, that meteor impact wasn't felt, nor is it remembered. And therein lies the challenge for Lobdell, Pak, and Soule.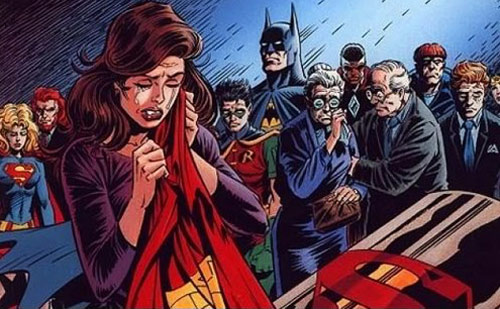 In a previously published interview, Charles Soule noted "Doomsday's introduction to the modern New 52 universe is something we're thinking a lot about. How we use him. How we can reflect what he means to someone who's been reading DC Comics a long time, versus someone who's just jumped on with the New 52."

Soule best summarized his challenge by commenting, "There's a real opportunity to create a story that resonates with old readers while at the same time doing something that's really fresh to new readers. That's a high bar to set, but I think we're doing some good work on that front."

Look for Superman: Doomed #1 (MAR140169) in the DC Comics section of the March PREVIEWS catalog!