Cook Like a Jedi with Star Wars Kitchenware from Underground Toys
Feb 22, 2014
Underground Toys introduced a new line of Star Wars Kitchen Items at Toy Fair 2014! Now you can take your fandom inside the kitchen and cook with the force of the mightiest Jedi!
From mugs to utensils and more, check out all of these awesome Star Wars themed products!
Click on the images below to view larger size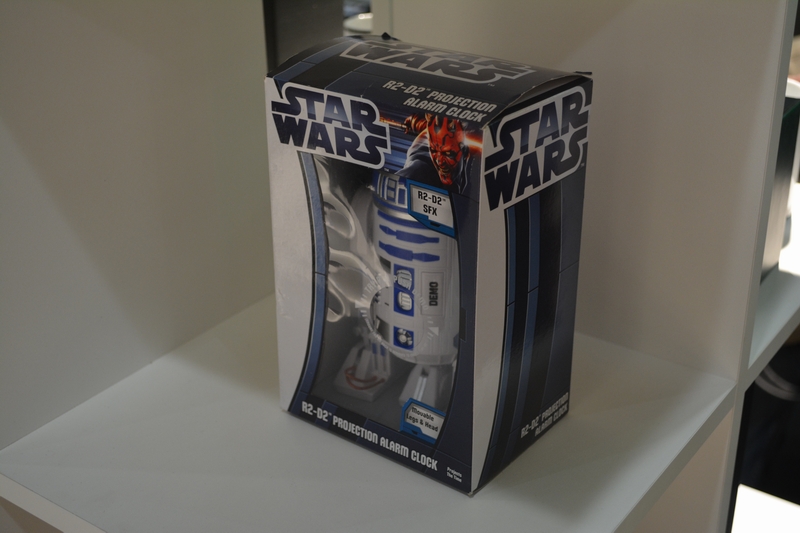 Before you can cook like a Jedi, you must wake up on time for your training. This R2-D2 Projection Alarm Clock is perfect to get you up and ready to master the day (and the kitchen!)
Once you've woken up, it's time to start your day with something to drink. Hopefully you'll get Obi-Wan's approval with these mugs.

Check out the R2-D2 2D Relief Mug, Imperial Espresso Mugs Set, and Imperial Coffee Mugs with popular phrases from the movies.

R2-D2 keeps your kitchen running smoothly with both a Kitchen Timer and an Egg Cup. He doesn't need C3PO's help to keep you on track!
Now you can join the Rebel Alliance and have a place to store your knifes with the X-Wing Knife Block! Five stainless steel knives included.
Cooking some BBQ? You'll be closer to Jedi status than ever with these awesome Lightsaber BBQ Tongs. There is even a button on the side of the tongs for authentic lightsaber sound effects!
These TIE fighters have taken a break from fighting for the Empire to help your cause in the kitchen as a Fighter Nutcracker! Just twist the wing to crack nuts!
Hear R2-D2 speak to you with this cool R2-D2 Pizza Cutter! And after you're done make sure to grab the R2-D2 Bottle Stopper to keep your beverages fresh!
The battle between the light and dark side of the force has boiled over into your kitchen with these R2-D2 and R2-Q5 Salt and Pepper Shakers!

Whether you want salt, pepper, or both; you're bound to add some tension between the forces whenever you decide to season your meal!
After an exhausting day in the kitchen it's time to sit back and relax. You could enjoy this awesome R2-D2 Mug with Lid, or you can really kick back with this self-stirring Feel the Force Mug! Stir you drink with the touch of a button.
Mix up characters like Luke Skywalker, Han Solo, and a Stormtrooper with this set of Star Wars Stacking Mugs! Look it's Han Stormwalker!
Finally you can make your kitchen complete with this epic Death Star Worktop Saver! You'll be preparing and serving food like a pro, just make sure you don't invite Luke Skywalker over to dinner!

Look for all these Star Wars Kitchen Items from Underground Toys this year at your local comic shop!
LIKE TOYCHESTnews on Facebook!