Diamond Select Toys Has Tons of Collectibles To Show At Toy Fair
Feb 17, 2014
Each year Diamond Select Toys adds new licenses from the pop culture world to make items ranging from Select Figures to Minimates and Bottle Openers to Bust Banks.

In 2014 the DST roster has grown even bigger! Look for new products coming from Aliens, Batman '66, Godzilla, Jay & Silent Bob, Kill Bill, Plants vs. Zombies Garden Warfare, Pulp Fiction, Sin City and Teenage Mutant Ninja Turtles.

All of that to go with new stuff from their existing properties like Battle Beasts, Ghostbusters, Marvel, Star Wars, Star Trek, The Walking Dead and Universal Monsters!

Check out the photos below from the Diamond Select Toys booth at Toy Fair 2014. And look for these items in 2014 and beyond at your local comic shop!



Captain America: The Winter Soldier
Marvel Minimates Best Of
Series 3
The Walking Dead Zombie Pet #2 Bank and Series 6 Minimates

Battle Beasts Series 2 Minimates

Plants vs. Zombies Garden Warfare

Aliens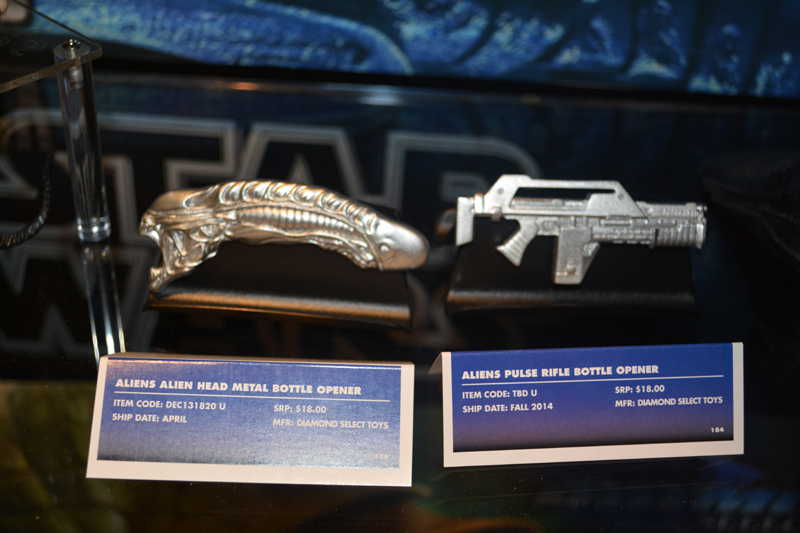 Teenage Mutant Ninja Turtles
LIKE TOYCHESTnews on Facebook!