Eisner Winner Brad Meltzer Writes About Heroes For Kids
Jan 29, 2014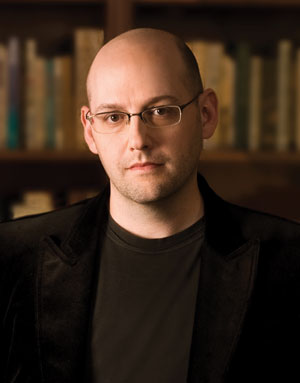 The New York Times bestselling author and Eisner Award winner Brad Meltzer knew there were better role models and heroes for his children to emulate.
So he published two books about America's most venerated heroes, Abraham Lincoln and Amelia Earhart.
Being surrounded by history all day as the host of the History Channel television show Decoded, Brad was able to choose his heroes wisely: Amelia Earhart — who never accepted no for an answer — and Abraham Lincoln, who always spoke up for what he knew was right. With his heroes hand-picked, Brad published I Am Abraham Lincoln HC (NOV131420) and I Am Amelia Earhart HC (NOV131419), both being biographies of real American icons told in a simple, conversational way that focuses on character traits which make these people heroic. Each book also includes a little-known — or even never-before-heard — story of the hero's childhood.
Explaining the rationale behind his lates projects, Brad said "This series was born because I was tired of my daughter thinking that reality TV stars and loud-mouthed sports players were heroes. I tell my kids all the time: That's fame. Fame is different than being a hero. I wanted my kids to see real heroes...and real people no different than themselves. For that reason, each book tells the story of the hero when THEY were a kid. We see them as children. So it's not just Amelia Earhart and Abraham Lincoln being famous — but them being just like us."
If you're interested in ordering these new young adult titles, check with your local comic shop.
You can learn more about what Brad's doing by visiting him on Twitter.