Bacon. Coffee. Vegetables. Chip Zdarsky Interviews R Stevens About Diesel Sweeties
Jan 24, 2014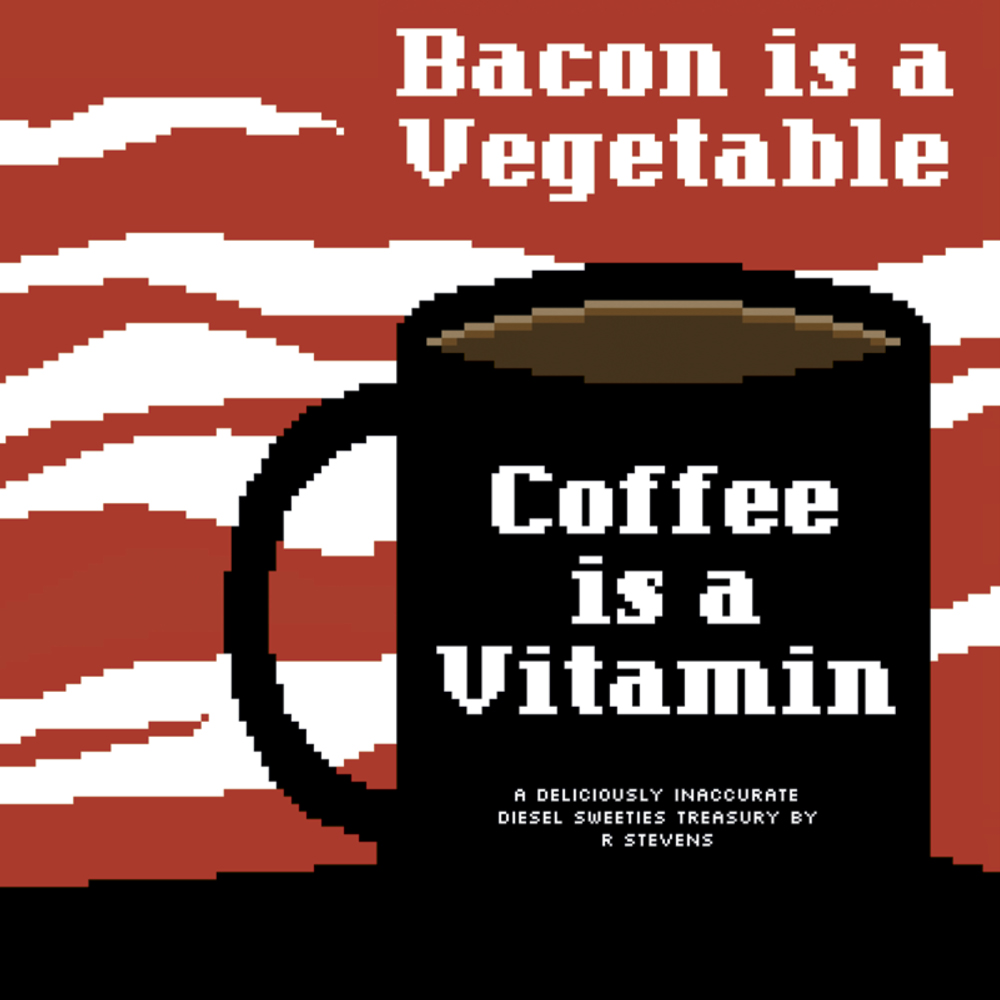 Bacon. Coffee. Vegetables. Join the Diesel Sweeties for an in-depth examination of how vices are good for you and vegetables are fortified with righteous indignation.

This full-color collection is the perfect addition to any meal-instagramming foodie's diet. Delicious, nutritious and full of wood pulp fiber!

Matt Fraction (Sex Criminals, Hawkeye, Casanova) says "DIESEL SWEETIES is one of my very favorite things on this whole dumb planet."

Chip Zdarsky (also from Sex Criminals) was gracious enough to talk with creator R Stevens about Diesel Sweeties, Vol. 2: Bacon Is a Vegetable, Coffee Is a Vitamin (OCT131255) from Oni Press.

And we were lucky enough to be able to bring you this interview on PREVIEWSworld.com!

OK, Go ahead Chip....

Chip Zdarsky: Where do you get your ideas?????

R Stevens: In the shower. I have an assistant who showers me while pitching jokes and Trek fan fic. I'm very, very clean, even after reading Sex Criminals.

Chip Zdarsky: Red Robot is clearly you, but is it also Warren Ellis?

R Stevens: Warren has never showed up in my strip, so it is theoretically possible that he could be in canon as a killer robot. The main argument against it is that my robots are unable to drink fine whiskys. The truth is out there.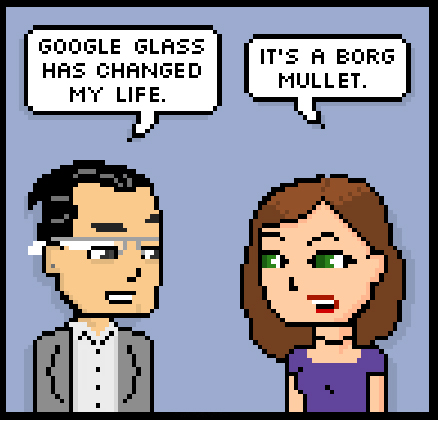 Chip Zdarsky: The term "borg mullet" for Google Glass is quite possibly your crowning* achievement. Please come up with five more names for Google Glass that we can all enjoy. *(note: develop Bing Crown)

R Stevens:
1.) Police Magnets
2.) Anti-Wedgie Shields
3.) X-Ray Spex 2099
4.) The Thin Veil Between What Is Socially Unacceptable and What Is Not
5.) Cyclops Was Right

(He's referring to: https://medium.com/the-nib/4ac09b78f0bb )

Chip Zdarsky: Out of everyone I know, you seem most likely to survive the apocalypse. What are your plans for when things go to $@#* and what five items will accompany you into the wasteland of the very-near-future?

R Stevens: That is the very highest compliment! I keep a Tragedy Cabinet at home because I live in western Massachusetts, home of many an ice storm.

My top five Apocalypse Items are: Astronaut blankets, a really industrial solar phone charger, a bike I only ride during oil embargoes and EMP strikes, astronaut ice cream, a Space Pen, and my collection of Cable and X-Force action figures. (Was that six things?)

Chip Zdarsky: Your comics are fantastic, you are fantastic, but I'm endlessly fascinated with your excellent merchandise. Which of your saleable items surprised you the most with public reaction? And which item is your Hall of Fame best seller to date?

R Stevens: You are way too handsome and kind. Probably the best thing I ever made was a coffee mug which I cannot talk about in polite company and made as a joke. It was helpful to learn that even if you draw a comic strip every day for a decade, your gravestone still may wind up referring to you as the I'LL #@&**%! CUT YOU coffee mug guy.

Chip Zdarsky: Where do you get your ideas???????????

R Stevens: The real answer is a trick I got from reading some Raymond Chandler essays in college- I set aside a couple hours at the same time every single night to write jokes. After nearly fourteen years, my brain is unable *not* to come up with a comic between 10-11pm every night. It is a sickness. A wonderful sickness.


---
Look for Diesel Sweeties, Vol. 2: Bacon Is a Vegetable, Coffee Is a Vitamin (OCT131255) at your local comic shop on February 19th!

Check out some exclusive preview pages below! Click on the images to view larger size.