Make Room On Your Shelf For The January PREVIEWS Featured Books
Jan 21, 2014
Looking for a good book? Well no matter your interest there's bound to be something for all fans in the January PREVIEWS "Books Section." From Spider-Man to Godzilla, if you're a fan of pop culture, comics, or movies then check out what you can pre-order now at your local comic shop.
First up is the Spider-Man Character Encyclopedia (JAN141481) from DK Publishing. Where you can take a closer look into the web-filled world of one of the world's favorite super-heroes, Spider-Man! Featuring detailed profiles of over 200 of Spidey's friends and foes, as well as tons of facts and information on the Web-Slinger himself, the Spider-Man Character Encyclopedia will test your knowledge of the world of Spider-Man. Organized alphabetically, each character profile is crammed with facts, statistics, informative annotations, and exciting original comic book art illustrated by Marvel's leading artists.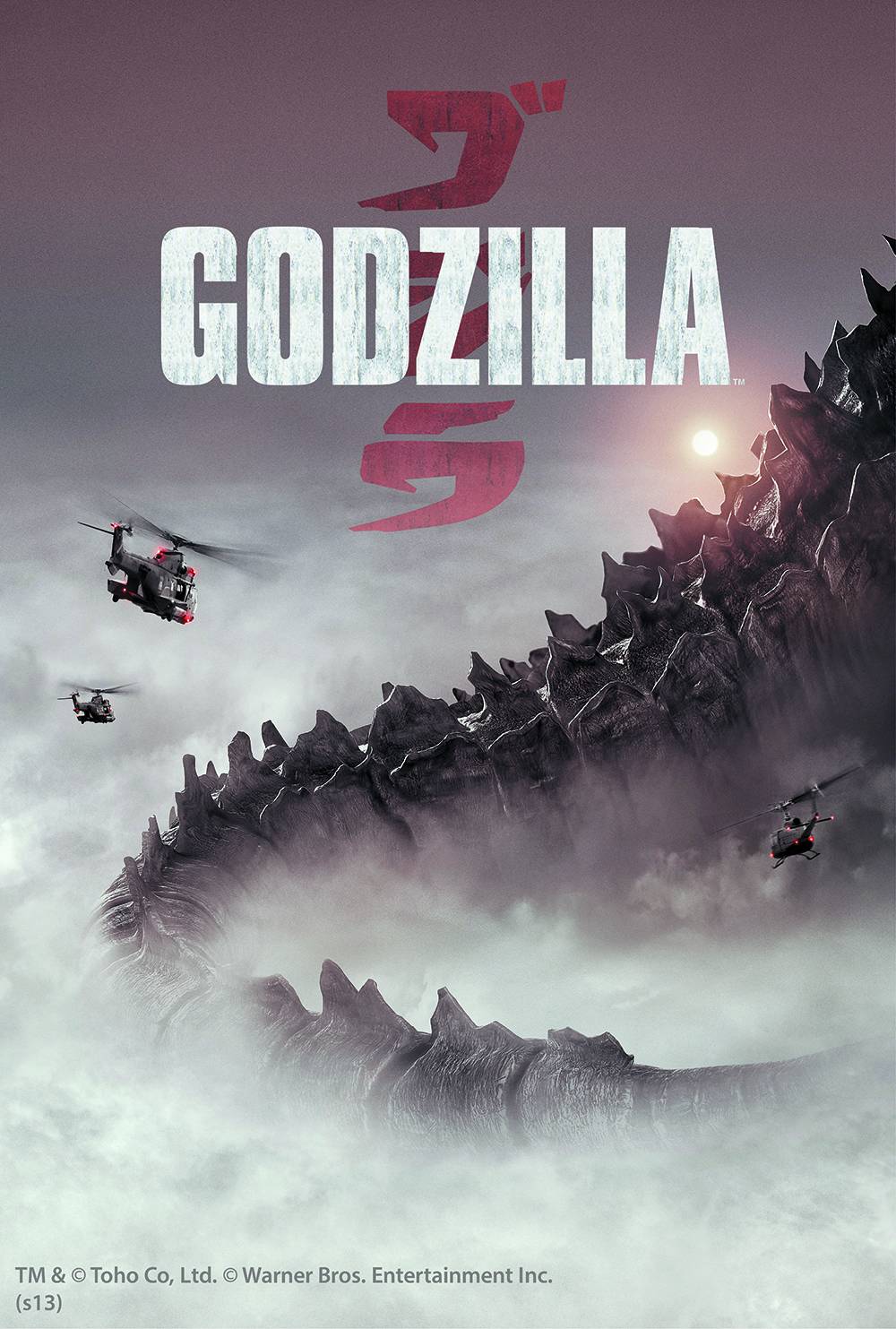 Then there's the Godzilla: Light and Sound Miniature Book Kit (JAN141512) from Running Press. Timed to coincide with the release of Godzilla in May 2014, this kit features the legendary monster with a sixty-year history of popularity at his finest-with "fire-breathing" light and sound of his iconic roar! This kit includes a figurine of the Godzilla monster with "fire-breathing" light emanating from his mouth, plus audio of his iconic roar, along with a 16-page book containing 8 stickers of full-color photos from the movie.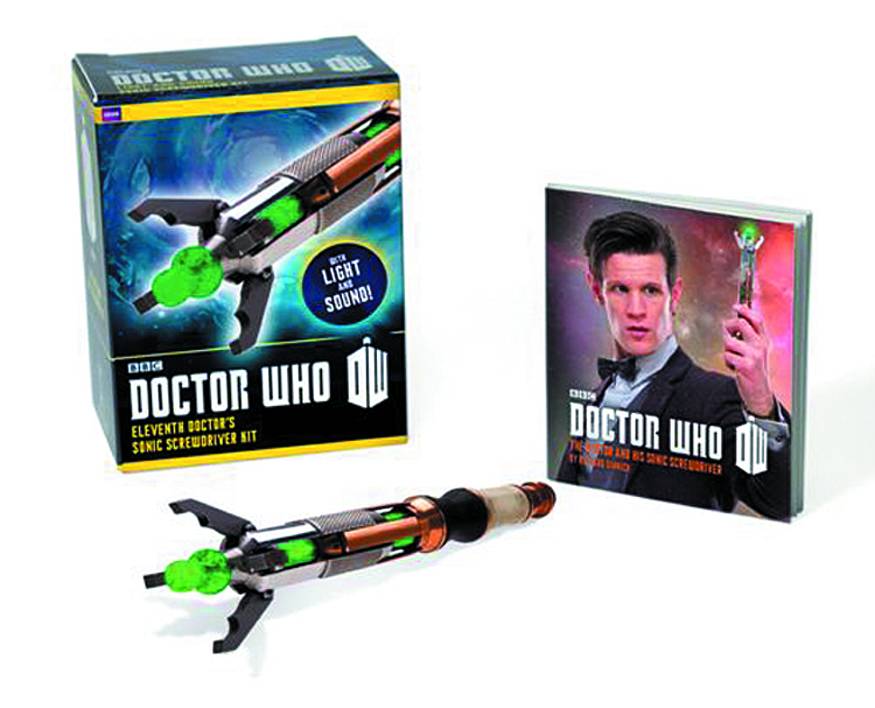 Next is the Doctor Who 11th Doctor Sonic Screwdriver Book Kit (JAN141487) also from Running Press. This kit will appeal to the millions of dedicated fans of the sci-fi TV phenomenon Doctor Who. It includes a replica of the Doctor's Sonic Screwdriver-with light and sound activated by the press of a button! And don't worry, the batteries are included. Plus, there's a 48-page book that focuses on the Doctor and his Sonic Screwdriver, that features full-color photos throughout.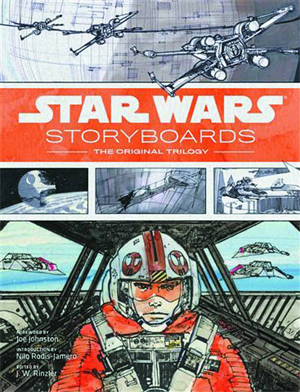 And finally if you're a Star Wars fan you'll want to check out some new books such as the Star Wars Storyboards Original Trilogy (JAN141521) where for the first time, Lucasfilm has opened its archives to present the complete storyboards for the original Star Wars trilogy. Featuring the world-changing A New Hope and its operatic sequels, The Empire Strikes Back and Return of the Jedi - as well as never-before-published art from early conceptual and deleted scenes. Readers can finally see a full set of storyboards by legendary artist Joe Johnston, as well as early boards for Episode IV by Alex Tavoularis and for Episode V by Ivor Beddoes, rarely seen Episode VI boards by Roy Carnon, and Ralph McQuarrie's never-before-seen storyboards for Episode V.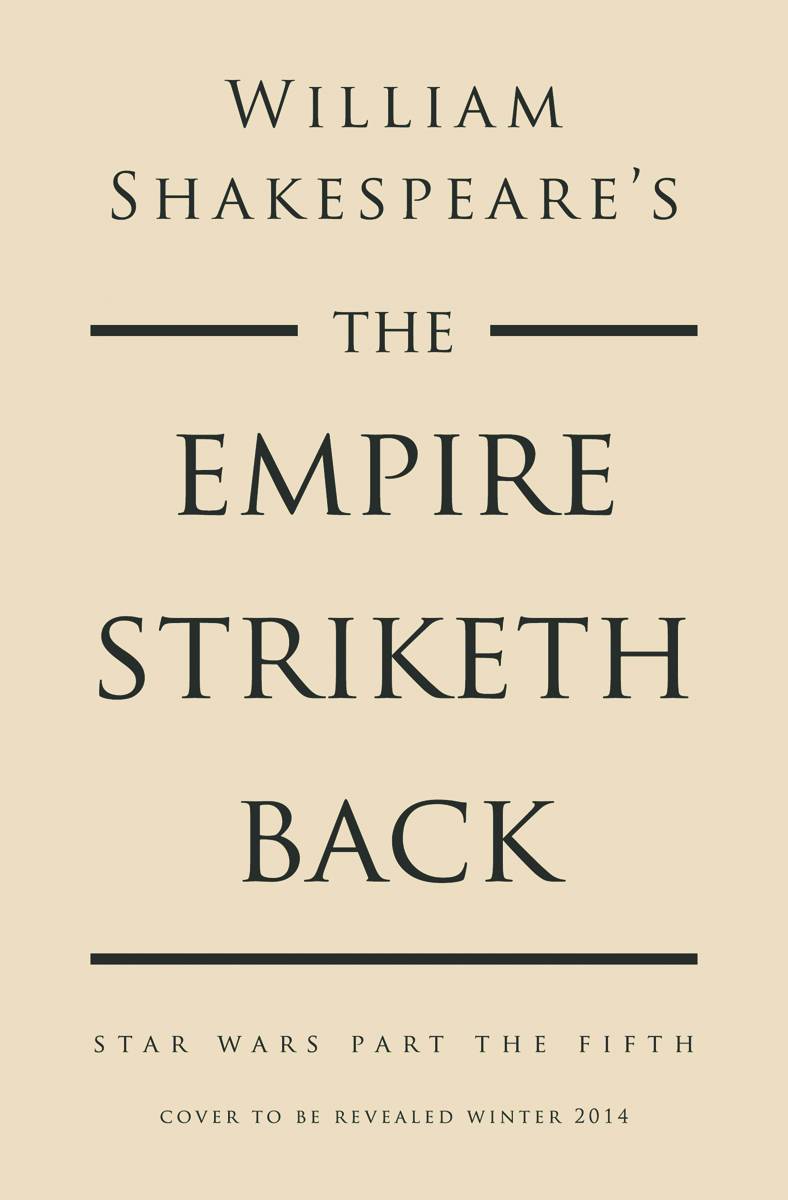 And if you're looking for a different take on the Star Wars Saga then check out William Shakespeare's The Empire Striketh Back (JAN141522) from Random House. It's the highly-anticipated second installment in the to the New York Times best-selling series William Shakespeare's Star Wars. Return to the star-crossed galaxy far, far away as the brooding young hero, power-mad emperor, and jesting droids match wits, struggle for power, and soliloquize in elegant and impeccable iambic pentameter. Illustrated with beautifully intricate, Renaissance-style artwork, the saga of swashbuckling, swordfighting, and romance unfolds like you've never read it before. The restored text will be accompanied by fantastic Elizabethan woodcut illustrations of Chewbacca, C-3PO, and more produced by Nicolas Delort.
All these and more can be found in the Books section of the January PREVIEWS starting on page 403. Get books like these every month at your local comic shop!