Joe Kelly Never Rests at Man of Action Studios
Nov 03, 2013
You've heard the term "The House of Ideas." That monicker belongs to Marvel Comics. And one of the reasons why the ideas keep flowing into Marvel is because of companies like Man of Action Studios. Besides producing comics (Sex, Bad Dog, The Bounce), Man of Action Studios also churns out top-grossing cartoons like Ultimate Spider-Man.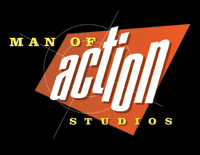 And one of the big brains at MoA, Joe Kelly, was nice enough to rap with us for a while in New York, and chat about how things were going for everyone's favorite animated Webhead.
"We're going into the third season of Spidey, and we're wrapping up Season 2 right now," he explained. The Halloween Special for Ultimate Spider-Man was something he was particularly excited about because it featured guest stars the Howling Commandos, a PG-appropriate Blade, and fans were even going to be treated to a Spidey versus Dracula slugfest.
But that wasn't the only thing Joe talked about, as he's also handling Avengers Assemble…among other things like Ben 10 and, well, what isn't he working on these days?
Check out the YouTube video to learn more about what Man of Action Studios is cooking up, and keep up-to-date with them on Facebook as they're always hanging out at conventions!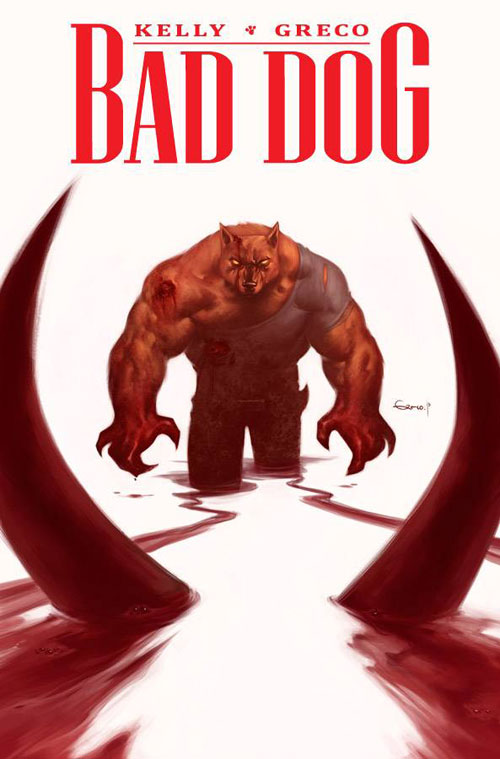 Check out the latest book from Joe Kelly, Bad Dog, now available for pre-order!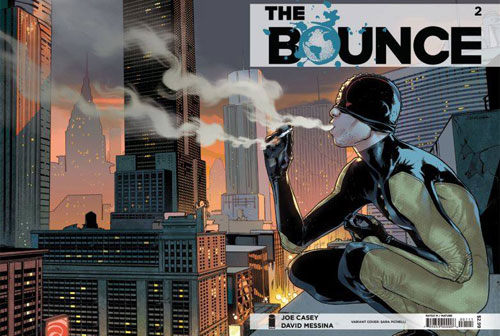 One of MoA's hottest-selling titles, The Bounce!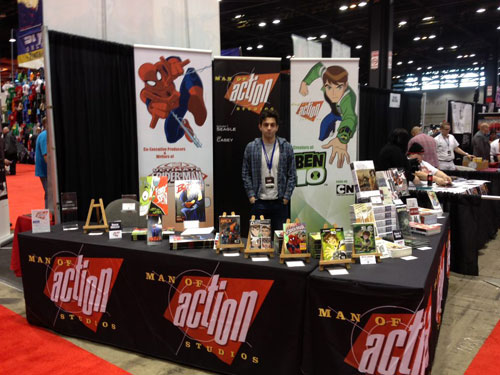 Look for MoA at a convention near you.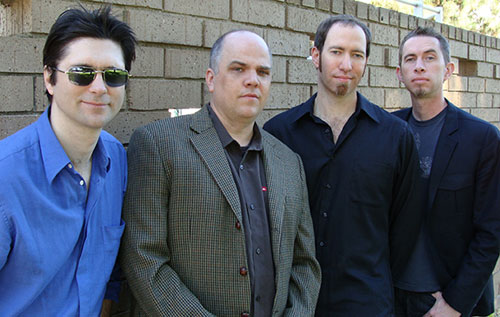 MoA from left to right: Joe Casey, Duncan Rouleau, Joe Kelly, and Steven T. Seagle.