Indie Edge November 2013: Bill Willingham
Oct 18, 2013
This month's featured creator is…
Bill Willingham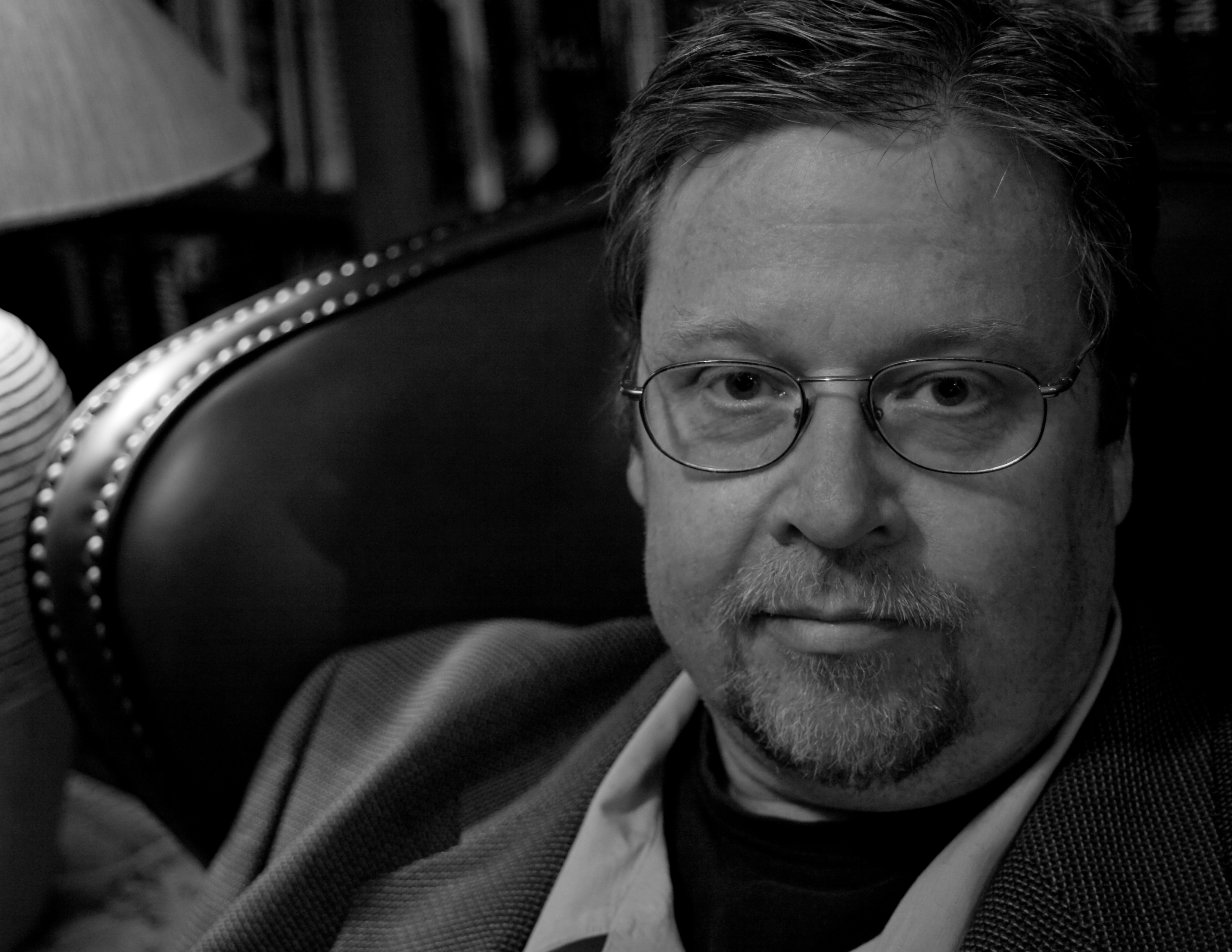 Bill Willingham has been writing — and occasionally drawing — comics for close to thirty years now. He also writes prose fiction as well. He is best known for creating the following comic book series: Elementals, Ironwood, Coventry, Pantheon, Proposition Player, Shadowpact, Fables, and Fairest. Bill lives in the wild and frosty woods of Minnesota.
Bill Willingham, what are your favorite projects you've contributed to over the past decade?
In comics, it's my first series Elementals, and my current big series, Fables. Of course, that doesn't mean the other comic projects I've done aren't also dear to me. I can't imagine submitting a story I didn't love. I'd consider myself a hack if I did write stories I was only so-so proud of. In prose, every story is still a big challenge. What I love most so far about them is the struggle to write them.
| | | | |
| --- | --- | --- | --- |
| | | | |
| Fables Deluxe Edition Vol. 1 HC | Fairest Vol. 1: Wide Awake TP | Peter & Max: A Fables Novel HC | Fables: 1001 Nights of Snowfall HC |
| Item Code: MAY090235 | Item Code: AUG120283 | Item Code: JUN090257 | Item Code: JUL060245 |
Bill Willingham, what are you currently working on?
It's a seven-issue comic book series called Legenderry (offered in this issue by Dynamite Entertainment, page XXX), which is also the name of the world in which the story takes place. It's a world inhabited by Steampunk versions of such characters as The Six Million Dollar Man, Green Hornet & Kato, Zorro, Vampirella, Silver Star, Captain Victory, Flash Gordon, The Phantom, and Red Sonja. This is a story where I get to have my cake and eat it, too! I get to work with some of my favorite characters from comic books, prose, and film, but also get to create brand new versions of each one of them. That way, I don't have to make a single one of them fit in with all of the past continuity of those characters. I get the best of both situations! Plus, I built an entire new world in which to place those characters. World-building is one of the best parts of adventure storytelling. This is my first-ever foray into the Steampunk genre, so that's another new adventure I get to go on as a writer!
Bill Willingham, what fun titles are you reading?
I hate this question because I always leave too much good work out. So I'll give you one I haven't mentioned in interviews before: anything by Paul Grist. He owns the superhero genre right now, and he's one of the few creators out there who doesn't seem embarrassed to be doing superheroes. What do I mean by that? When superheroes aren't allowed to be heroic, the cynicism of the dark antihero (that dominates the form today) sucks all of the joy out of the genre…
| | | |
| --- | --- | --- |
| | | |
| Kane Vol. 1: Greetings From New Eden TP | Jack Staff Vol. 1: Everything Used To Be B&W TP | Mudman Vol. 1 TP |
| Item Code: NOV031264 | Item Code: DEC108232 | Item Code: MAY120569 |
Are you following PREVIEWSWorld on Twitter yet? Follow @PREVIEWSworld