Gale Anne Hurd: From Comics To The Walking Dead — It's About Staying Hungry
Aug 25, 2013
by Vince Brusio
Negativism is easy. Upward mobility is hard. But for those with drive, it's not even a choice. Some people always strive to climb the highest mountain —and one of those people is Gale Anne Hurd, the Executive Producer of AMC's The Walking Dead who also has her hands in comic books. In this exclusive interview, Gale talks about what it is to work in both mediums, and why she's always going to play her cards close to the chest, as competition keeps you hungry.
**********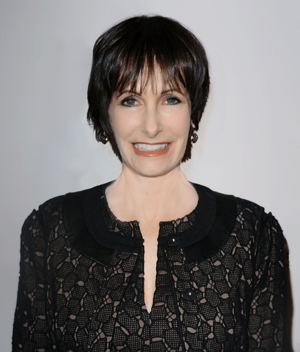 PREVIEWSworld: Season 4 of The Walking Dead is gearing up for this October, and zombie fever has never been higher. The proof is everywhere you look. There is an ever-increasing abundance of merchandise coming out every day that tie-into the comic and AMC program, including games (Risk/Monopoly), models (Governor mini-bust), and apparel (Dixon Brothers Zip Hoodie). With the huge success of the show, has working on it brought about new challenges for you as a producer? How does working on The Walking Dead compare to other high-profile projects you've worked on in the past that relate to comics, like The Incredible Hulk and The Punisher?
Gale Anne Hurd: TV is a much more challenging medium than feature films, which surprised me. We film 16 episodes in the time that I would have shot half of a movie. The way that we approach The Walking Dead is to make a mini-movie every 8 days, which is incredibly difficult. On The Incredible Hulk, we had over a year to make a 112 minute film — in less than that amount of time, we've produced 16 hours of The Walking Dead TV series.
PREVIEWSworld: You received a star on the Hollywood Walk of Fame in October 2012. Congratulations! It's no small wonder, though, as you are very involved in the film community, serving on the Board of Governors of the Academy of Motion Picture Arts and Sciences, chairing the Producer's Branch. You're also an officer of the Producers Guild of America. So it's easy to say that you bump into people from time-to-time that, like you, see how comics and movies are increasingly coming together for Hollywood productions. Has The Walking Dead helped to open more doors for comic properties which, before the show aired, might not have been considered?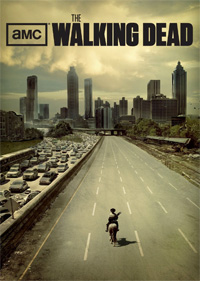 Gale Anne Hurd: The Walking Dead has certainly been a game-changer for both comic books and graphic novels, but also for the horror genre on TV. If our series hadn't been successful, I'm not sure you'd be seeing Bates Motel and even The Following on TV.
PREVIEWSworld: Besides the film work that you manage through your company Valhalla Entertainment, you also are involved in comic projects including ANTI for 12 Gauge Comics. What can you tell us about that title, and how you went about putting your back into it when it came to working with the people over at 12 Gauge?
Gale Anne Hurd: We loved Peter Calloway's take on ANTI and discussed it with a number of different comic book companies, and 12 Gauge was as enthusiastic as we were about Peter's vision for the books. They were very supportive and as excited about the artist, Brian Stellfreeze, as we were. It's just as important in the comic book world for the team to share the same vision as it is in the film and TV industries.
PREVIEWSworld: Valhalla has recently worked directly with Aspen Comics to produce Greg Pak's Dead Man's Run. How did that project come about with Greg, and do you have any plans for future media treatments of the story? Or do you think more has to be done with Dead Man's Run as a comic before its ready to be translated into other media? And what kind of data would help you make an executive decision about whether a property is "ready" to be optioned for film or TV?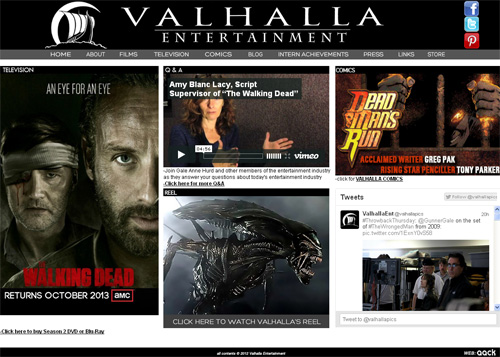 Gale Anne Hurd: A former Valhalla executive, Ben Roberts , always wanted to tell the story of a jailbreak from hell. We met with a number of creators and pitched the concept, and one of them was Greg Pak. I'd been a longtime fan of Greg's, both his comic work (including his Hulk books) as well as his work as a filmmaker (Robot Stories). When he responded enthusiastically to the initial idea, we were thrilled, as was Aspen Comics. Timing is everything in the entertainment business, and both Greg and I have had a lot on our plates recently, which means adapting the book for another medium may not be the next project for either one of us.
PREVIEWSworld: If you had the opportunity to play with any property in the comic genre today so as to turn it into a film (or TV treatment), what would be your first choice? What might be your top 3 picks?
Gale Anne Hurd: Ah, that's a trade secret - I wouldn't want to divulge my dream projects and have another producer beat me to the starting gate!
**********
STILL AVAILABLE TO ORDER FROM YOUR LOCAL COMIC SHOP!
ANTI
| | | |
| --- | --- | --- |
| Code | Title | Price |
| | ANTI #1 | $1.00 |
| | ANTI #2 | $3.99 |
| | ANTI #3 (OF 4) | $3.99 |
| | ANTI #4 (OF 4) | $3.99 |
DEAD MAN'S RUN
| | | |
| --- | --- | --- |
| Code | Title | Price |
| | DEAD MANS RUN #2 CVR A PARKER | $3.50 |
| | DEAD MANS RUN #3 CVR A PARKER | $3.50 |
| | DEAD MANS RUN #3 CVR B FABOK | $3.50 |
| | DEAD MANS RUN #4 CVR A PARKER | $3.50 |
| | DEAD MANS RUN #4 CVR B RYAN | $3.50 |
| | DEAD MANS RUN #5 CVR A PARKER | $3.50 |
| | DEAD MANS RUN #5 CVR B OUM | $3.50 |
**********
Vince Brusio writes about comics, and writes comics. He is the long-serving Editor of PREVIEWSworld.com, the creator of PUSSYCATS, and encourages everyone to keep the faith...and keep reading comics.