Mezco Chops Into Comic Shops With Axe Cop Toys
Jul 11, 2013
Axe Cop is about the adventures of a police officer who finds a fireman's axe and uses it when fighting crime. The online comic was created by brothers Malachai Nicolle (age 5 when the series began, now age 8) and Ethan Nicolle (age 29 when the series began). Dark Horse Comics has published collected editions of the comic since late 2010.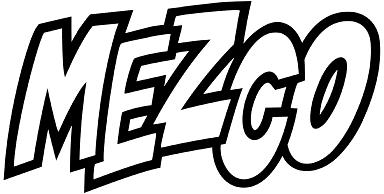 Fans of the series have been waiting for merchandise and now Mezco Toyz is producing Axe Cop action figures, plushes and more!

Our sister website TOYCHESTnews.com caught up with Mezco Product Manager Damien Glonek to get the inside scoop on the new line of toys and collectibles.

************

TOYCHESTnews: Mezco has made toys and collectibles for many licenses, but you'll be the first to produce a line of Axe Cop collectibles. Talk about how this all came about?

Damien Glonek: A colleague turned us onto the genius that was Axe Cop, so we checked into it. Our first exposure was the moving comic pics on You Tube, which we would all gather around the an office computer and watch and crack up. After acquiring copies of the comics and seeing all the crazy characters in there as well it's continuing humor and with news of an animated show on the horizon, Axe Cop collectibles seemed like a no brainer.

TOYCHESTnews: The timing for making these collectibles couldn't be better with Axe Cop's new animated show premiering July 27th on Fox. Should be even more Axe Cop fans after that?

Damien Glonek: The comic itself is one of the funniest comics I have ever read, I am sure the animated show will only enhance the hilarity that is Axe Cop. The designs and creations between Malachai and his brother Ethan lend themselves to toys more so then almost any other property. Ultimately the idea of Axe Cop itself sprang from playing with toys. The Fox animated show should open Axe Cop up to a whole new world of fans I am sure and we are happy to be there from the start of it.


TOYCHESTnews: The July PREVIEWS catalog has an assortment of Axe Cop 4-inch Action Figures, as well as two Axe Cop Plush Figures. Tell us more about these items?

Damien Glonek: For the first series of Axe Cop, we have Axe Cop who will come with his axe of course, as well as UniBaby (a baby with a unicorn horn on it's head), plus a lemon grenade and a poop sucker gun.

Then we have Axe Cop's side kick, Avocado Soldier (who started out as Flute Cop, before he changed into Avocado Soldier). He comes with a removable unicorn horn, a flute and machine gun.

And of course behind every great hero there is a villain and for the first series we introduce the evil Dr. Doo Doo who comes with his own Doo Doo Soldier. We will also have a deluxe Axe Cop box set which will feature Axe Cop riding on the back of his faithful companion Wexter the Tyrannosaurus Rex with sunglasses and machine gun arms. In addition to these awesome figures we will also be releasing plush versions of Avocado Soldier and Wexter.


AXE COP 4-IN AF SERIES 1 ASST
Item Code: JUL131860
AXE COP AVOCADO SOLDIER 8-IN PLUSH
Item Code: JUL131861
AXE COP WEXTER 12-IN PLUSH
Item Code: JUL131862

TOYCHESTnews: What future Axe Cop toys and collectibles can we expect?

Damien Glonek: We are already working on a second series of Axe Cop 4" figures, as well as deluxe sized figures and more plush.

TOYCHESTnews: Finally, what other Mezco Toyz items should we look for in our local comic shop?

Damien Glonek: All of our summer exclusives are available for pre-order on our website right now including our Exclusive Breaking Bad Walter in yellow Haz Mat suit 6" figure, Cheetara from our deluxe Thundercats line, Superman, Man of Steel Mez-itz and more. We also have a Breaking Bad bobble head of Walter White as well as Walter White as his alter ego, Heisenberg 6" figure coming soon, plus our Diamond Exclusive of the Classic TV Batmobile with Batman and Robin.

Get the latest news and features on Toys and Collectibles now at TOYCHESTnews.com!

Know what Toys and coming to your local comic shop each week by subscribing to the TOYCHESTnews Free Weekly e-Newsletter!