Sneak Peek Inside The July PREVIEWS ToyChest
Jun 25, 2013
The July edition of Diamond Comic Distributors' monthly PREVIEWS catalog arrives in comic shops, hobby stores, and other specialty outlets on June 26th and features comic books, graphic novels, toys, and other pop culture merchandise scheduled to go on sale beginning September 2013.

Let's take a look now inside the July PREVIEWS ToyChest, where you'll find a lot of great upcoming items. Below is just a small sample of what you'll see in the catalog!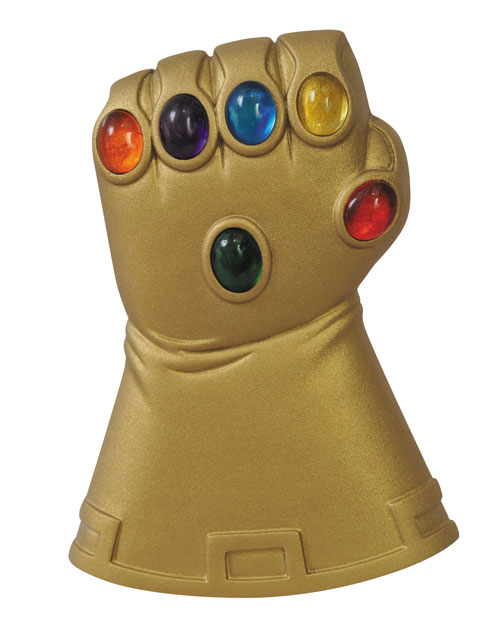 MARVEL INFINITY GAUNTLET BOTTLE OPENER
Item Code: JUL131825

Thanos sought the Infinity Gauntlet for unbridled power. While Diamond Select Toys' Infinity Gauntlet Bottle Opener won't give you power over all creation nor draw Earth's heroes to your doorstep to prevent you from using it, the bottle opener will prove handy when you need to open that cold beverage in your refrigerator. Designed to look like the artifact from the pages of Marvel Comics, this is the safest Infinity Gauntlet you could own!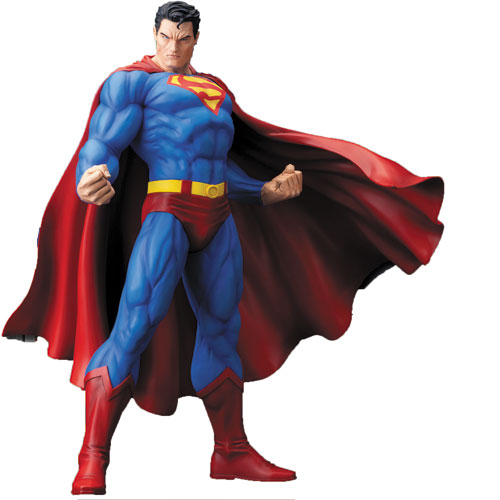 DC COMICS SUPERMAN FOR TOMORROW ARTFX STATUE
Item Code: JUL131943

Brian Azzarello and Jim Lee's "Superman: For Tomorrow" was one of the best-selling Superman stories of all time, and this autumn Kotobukiya brings Lee's powerful interpretation of the Man of Steel to life with their Superman For Tomorrow ArtFX Statue. Superman stands powerfully with his cape flowing around him, and his furrowed brow gives him a determined countenance. Standing 12" tall, Superman is ready to take on any challenge!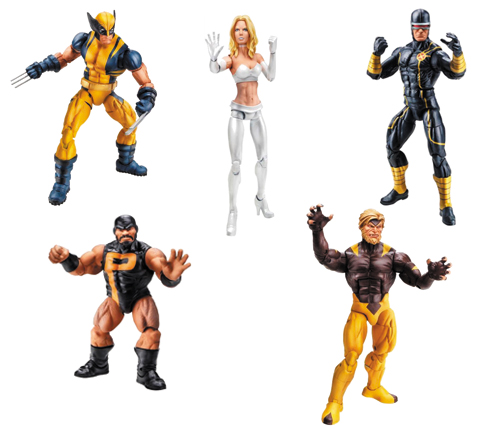 WOLVERINE LEGENDS PX 6IN AF 8PC ASST
Item Code: JUL131894
Marvel Comics' Wolverine returns to theaters this summer in The Wolverine, and to mark this occasion Hasbro releases a new line of Wolverine action figures based on the comics, the Wolverine Legends 6-Inch Action Figures! Featured in the line-up of figures are Wolverine, Cyclops, Emma Frost, and Sabretooth, and in the 6-inch scale they are dynamic and highly detailed. Plus, each figure comes with a bonus piece for a Puck build-a-figure! Pop your claws for these Wolverine Legends figures!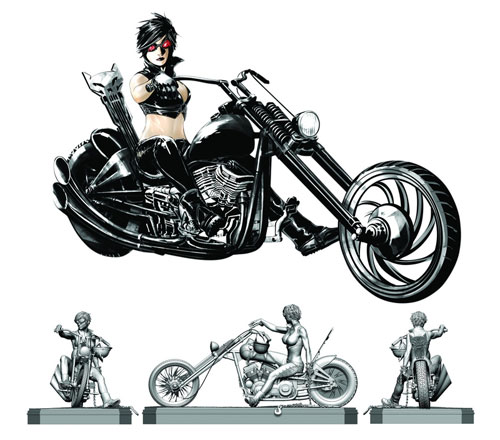 DC COMICS GOTHAM CITY GARAGE CATWOMAN STATUE
Item Code: JUL130284

Your favorite DC Comics characters are riding into the sunset with a new line of statues from DC Collectibles, the Gotham City Garage statues! The first statue in the line, the Catwoman Statue, depicts Seline Kyle astride a motorcycle in a sexy outfit that reveals all of her curves. Designed by Batman artist Dustin Nguyen, Catwoman is sure to ride off with your heart with the impressive Gotham City Garage: Catwoman Statue that stands 8 1/2" tall and 15 1/2" long.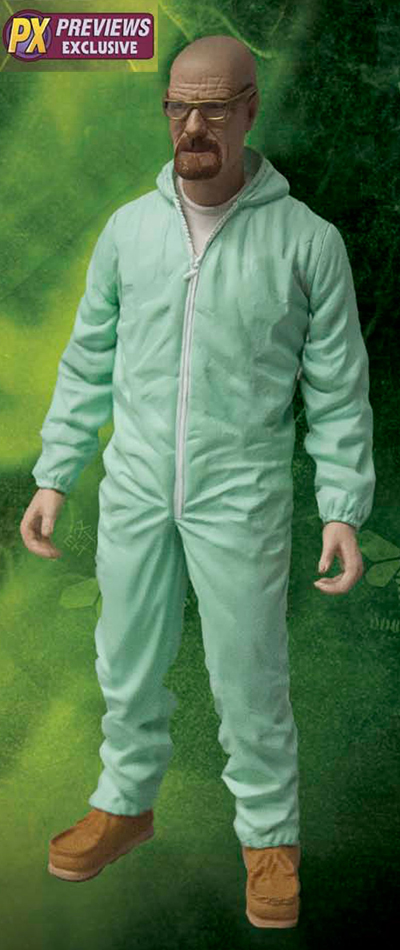 BREAKING BAD WALTER WHITE PX BLUE HAZMAT 6-IN AF
Item Code: JUL131895

Breaking Bad's Walter White is one of television's most compelling anti-heroes. Once a mild-mannered high school chemistry teacher, White had evolved into a meth dealing drug kingpin! Mezco sculpts the Emmy Award-winning Bryan Cranston as Walter White for the PREVIEWS-exclusive Breaking Bad: Walter White "Blue Hazmat Suit" Action Figure. Standing 6" tall, Walter White is one chemistry teacher you don't want to mess with!


So make sure to get a copy of the July PREVIEWS catalog on June 26th to see these toys and much more! You can download the July Order Form by clicking here.

See even more July PREVIEWS Toys and Collectibles at TOYCHESTnews.com!