Friends of Fiends: Day Men by BOOM! Studios
Jun 25, 2013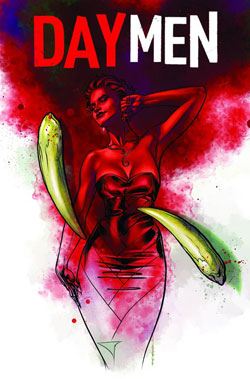 Day Men (MAY130935) is ambitious. A new comic series that's a product of writers Matt Gagnon and Michael A. Nelson, both men were able to lure artist Brian Stelfreeze into the fold so that the artwork was as electric as the prose. And with such chemistry involved in a story that the writers like to dub "Vampire Noir," we give you a look at the experiment that looks to produce another explosion for publisher BOOM! Studios.
**********
PREVIEWSworld: So the deal is there are 50 families that are secretly a network of vampire covens, and each family has a mortal "agent." These humans represent the interests of their vampire employers. Interesting concept. I'm already seeing the film. I'm thinking the politics of Blade meets The Godfather. But let's hear your approach. If we had the opportunity to look at the cutting room floor, what bits of film would we see strewn out on the carpet?
Michael A. Nelson: Blade meets The Godfather is a really good snapshot, though I'd add elements of Game of Thrones in there as well. Though unlike GoT, we're only seeing a fraction of what's happening in the world. It's as if we're peeking through a keyhole out toward a rich, diverse landscape. There's only so much we can see. But as the story unfolds, we'll open the door and, eventually, fully step into this incredibly vast world. But I also see bits of Winter's Bone as well, where the setting proves to be just as much a character within the story as does our protagonist.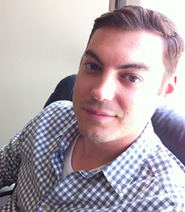 Matt Gagnon: We've been describing this series as a "Vampire Noir." There are definitely some crime influences in there. The story primarily takes place in New England so a big touchstone for me is the films made of Dennis Lehane's novels: Mystic River, Gone Baby Gone, and Shutter Island. The balance we're after is that perfect mixture of supernatural and crime. A stark, sexy, dangerous world with interesting characters who operate in its violence.
PREVIEWSworld: It's been close to seven years since Brian Stelfreeze attached himself to doing interior art for a comic book. How did you guys pull him on board for this project?
Michael A. Nelson: That was all Matt's doing. All I know is that I'm terribly grateful that he was able to get Brian on board. He is quite simply one of the best in the business and man does it show. Not only is Brian a fantastic artist, but he's an equally talented storyteller. He's able to take our script and turn it into something spectacular.
Matt Gagnon: Brian is a master, plain and simple. He's at the point in his career where he'll only take on a project he's completely invested in. When you know what Brian knows, and you're capable of what he's capable of, it takes a tremendous amount of discipline and effort to execute a long form series. There are expectations he has for himself and expectations from his audience.
BOOM! created an environment for Brian to undertake this journey. And then it all comes down to the idea. We had Brian out to Los Angeles and spent some time hanging with him. We humbly pitched him the concept for Day Men and, to our amazement, he fell in love with it. He literally started sketching that night and we haven't stopped developing this world since.
PREVIEWSworld: Brian Stelfreeze has said in a previous interview that this book is a series "about the struggle for power in changing times." Could you elaborate on that a bit? Could you tell us what social/cultural or economic forces play out in this story that add to the book's tension and mystery?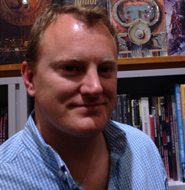 Michael A. Nelson: There's definitely a power struggle, but we see that power struggle from the vantage point of a foot soldier. The truly powerful are operating in the background while our protagonist David is doing his best just to keep up. But as the story unfolds, he finds himself more and more in the thick of things and barely able to keep his head above water. And that's where the tension comes from. David is not only dealing with his family being at war, but he's been tasked with uncovering the underlying mystery that started the war in the first place. And a Vampire War is no easy place for a human, not even a Day Man like David. The more he discovers, the more dangerous his situation becomes.
Matt Gagnon: The world David works in is structured around 50 families of vampires and the historic "rules and laws" that they follow (or don't). We're starting the story at a point where things are beginning to change. I don't want to give too much away, but it's interesting to me to explore how characters struggle to maintain power and their livelihood when the status quo changes.
One of the other things I find really fun about this story is the class systems we play with. How do the families that have been around for thousands of years regard the families that have only been around for hundreds of years? And that concept carries over to the Day Men themselves. They're regarded by some as respected soldiers and a sacred position of office. To others, they're treated as nothing more than the guard dogs. The social stratification of all these characters is a lot of fun to play with.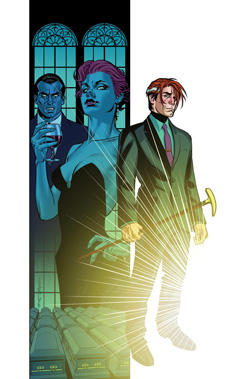 PREVIEWSworld: What references did you use in coming up with the attitudes and personalities of characters like David, Casey, Titus, the Burner, and others? Were the models from film? Comics? People you know? How did you accumulate the data that led to the origin of this project?
Michael A. Nelson: This is something that we all really had a hand in. We bounced ideas off of one another, sharing images, descriptions, even characters similar in tone or feel to what we wanted. What this allowed us to do was to use these composites to craft unique characters and put them in a realistic world that reflected the universe that we saw in our heads. Like I mentioned earlier, Brian is great at making the setting a character as well. And our collating reference material for what we envisioned really helped with that.
Matt Gagnon: What's great about creating characters is the genesis could come from anywhere. It could be a scene that pops into your head, a visual element, even a line of dialogue. But you have to ask yourself, "Why do I care about this character?" What are their sensibilities, and what are they going through that makes their journey worth following? We sourced tons of photos and reference to develop the look and the style of the series.
PREVIEWSworld: How do you two handle the pressure of managing an ongoing title? What type of stimulus do you keep handy in order to stay in the game? Is it that you two know how long this series will last, so you already have the attitude of "love it while it lasts"? Or is the "band" chemistry between you, the creators, that helps keep the enthusiasm high, and sharp?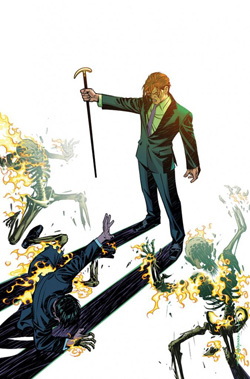 Michael A. Nelson: I love working with Matt. He and I have been in the trenches before and I know how hard he works to get the best story out there. So when he came to me with this incredible idea, I was supremely stoked to be a part of it. And like all creators, everything influences us and inspires us. And it doesn't necessarily have to be the same medium or the same genre. It's whatever gets us excited about storytelling. I know we're both fans of the show Justified, yet Day Men is about as far from Harlon County as you can get. But that doesn't matter because it's the characters, the storytelling, the twists and turns of the plot that influence us and get us excited about telling our own story. I think it's like that for all creators. We don't want to recreate the stories that we enjoy, we want to recreate the excitement that those stories gave us. And we live in a Golden Age of storytelling, so there's plenty of influence and inspiration out there to go around.
Matt Gagnon: We have a concept that we're passionate about and a group of creators that enjoy working with one another. The "band chemistry" that you mentioned absolutely applies here. It's hard not to stay inspired when you have art coming in from Brian! We're all building something new with this series. It takes a team effort. It's immensely rewarding and keeps you on your toes in the best possible way. We're all putting everything we have into this story.