The Owl: Ordinary Guy That's Anything But Ordinary
May 20, 2013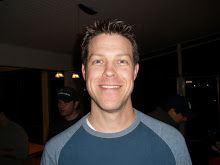 Writer J.T. Krul likes a challenge. It is why he was drawn to writing The Owl #1 (MAY131021) for Dynamite Entertainment. He likes people who stare into the face of danger, and see it as just another job to do, as the job never ends. In this PREVIEWSworld Exclusive interview, Krul explains life for the Owl is just about holding off chaos until it's time for the fat lady to sing.
**********
PREVIEWSworld: So are we going back to the basics for this new book? Or is The Owl #1 a chance to drive in a new car? What was the genesis for this project, and who called who?

J.T. Krul: A little bit of both. Nick and Dynamite have created a vast world with their Project Superpowers universe, and when they asked me if I'd be interested in coming on board to explore part of it, it was an easy answer. I've always had a very positive experience working with them in the past, and I am particularly drawn to street-level characters like The Owl.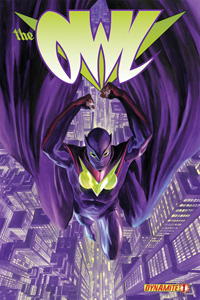 There is something about ordinary people doing extraordinary things for the good of others. It's that never-ending uphill battle with no end in sight. I don't think any of them think they can actually win. It's a matter of holding off total chaos and madness for as long as possible.

PREVIEWSworld: What reputation precedes The Owl's appearance in this new Dynamite series? What should fans already know about the man behind the mask before he decks somebody in this book?
J.T. Krul: The story is presented as a true first issue, so readers need no prior knowledge. The primary setup is that Nick finds himself back in the world he left fifty years ago. He's got no friends, no family, and doesn't know where he fits in — but he knows his city still needs The Owl. This world isn't like the one he remembers. He originally put on the mask to give himself an edge in his fight against the criminal element. It unsettled them, and made them afraid of him. But today, wearing a mask is like a magnet for trouble. The criminals see someone like the Owl as a challenge — they actually get a charge out of him showing up. They want nothing more than a chance to mess him up, and earn their own kind of fame.

PREVIEWSworld: What pulps did you grow up reading? Did any of those stories stick with you over the years that may have played into how you approached writing this latest title?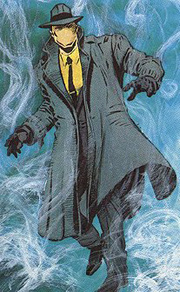 J.T. Krul: If I had to pick one story or character that stuck with me over the years, the one I think about most when writing stories like this, it would be the Question. While more noir than pulp, the series by O'Neil and Cowan was simply incredible. A man without a face wandering the desolate streets of Hub City, trying to make sense of the world and human nature. That faceless image worked as a mirror to all that ails society and our fragile human psyches. It represented the bleak truth behind our facades, but at the same time he reflected the burning desire to rise above the inherent flaws in humanity. To be better.

PREVIEWSworld: So the story is that Nick Terry finds himself in our present time. Culture shock ensues, correct? It's been written that you've said "in this story, he'll see what his mission and legacy has become and it will scare him more than anything else." And if what he learns is his failure to have improved society, would that somehow make him less of a man? What psychology starts playing out inside his mind as he gets to grips on what's outside his front door?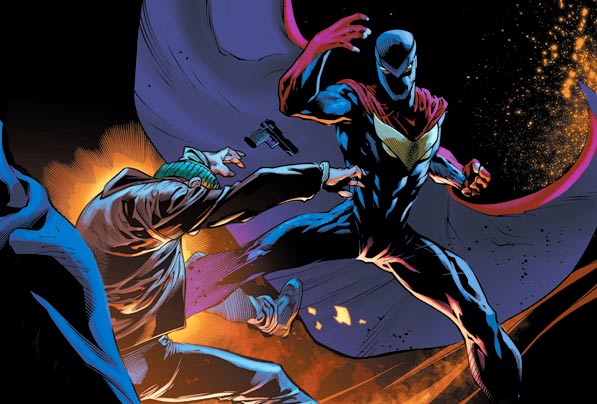 J.T. Krul: Exactly. Anyone putting on a mask and facing the evils of the world head-on must believe in his cause, but also believe he can make a difference. Why else would the Owl do this unless he thought he could keep society from falling into the abyss. Well, seeing what the world has become, those doubts are laid bare before him. Like tossing spoonfuls of water out of a sinking boat. It's futile, right? What's the point?

He struggles to find the good and the innocent for those he fights for — and that's precisely what he needs. He needs a reason to keep going, and it doesn't exist in his personal life anymore. Very quickly though, The Owl will find a reason, but it will not be an easy as he thinks because some people don't want help — or worse, they don't even realize there is a problem.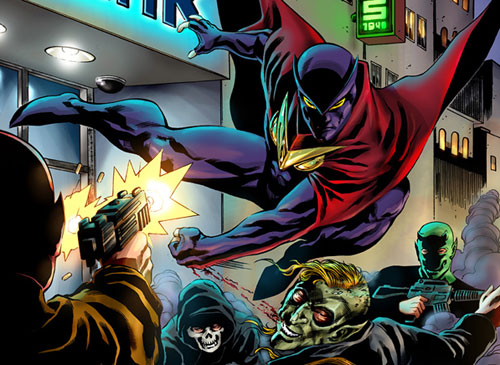 PREVIEWSworld: If you wanted to let people know there is a centralized "go-to" place for up-to-date news on how you're progressing on this work, or where you might be appearing for this summer's conventions season, where should people look online?

J.T. Krul: The convention season is roaring already. I was in Vancouver and Calgary last month, and I will be at the Phoenix Comic Con at the end of May. Loads more as well, plus a series of store signings. People can find me on Twitter and Facebook, and I also have a blog at www.krulwords.com.