Dressed To Kill: Ed Brubaker Stays Sharp On Fatale
Apr 22, 2013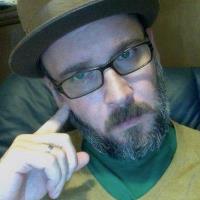 Ed Brubaker is not a criminal. But he writes about them. Well. And you don't have to do a key word search for long before you find what you're looking for on Ed Brubaker. The body of work. One of which is Fatale. Early in 2013 it had been nominated for Best Crime Comic (or "Mystery" comic) for the 2013 Angoulême International Comics Festival. And recently among the nominees for the 2013 Eisner Awards, Fatale earned six nominations, including Best New Series and Best Continuing Series. While hard at work on the series, Ed took a few minutes to tell us how things are progressing...with Seattle's loss of Grunge Rock.
**********
PREVIEWSworld: What pulp/noir adventures have influenced your way of thinking for writing Fatale? Are there any specific works by Raymond Chandler and Mickey Spillane that you would call out as brain food?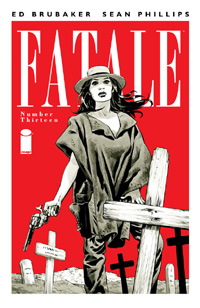 Ed Brubaker: As a writer, I hope I'm long past having specific inspirations like that, for the most part. There was a character in issue #11 that was sort of a mash-up/tribute to Lovecraft and Robert E Howard, and little nods to things from noir and horror and pop culture all throughout the series, but those are just part of the larger whole.

My hope is that each era the story takes place in, that arc feels totally right. Like the first book was 50s San Francisco, so I really wanted it to feel like an old noir film. The second one was mid-70s Los Angeles, so I wanted it to have that post-hippie burn-out feeling a lot of books and movies had in that era. The next one takes place split between modern times and the early 90s in Seattle, so I'm hoping to capture that era and place — tell a crime/horror that feels like the Pacific Northwest as the Grunge Rock aura was fading, and a few gruesome serial killers were stalking the city.
PREVIEWSworld: You've said in a January 2012 interview for "The I Word" that Fatale is "the most ambitious thing Sean [Phillips] and I have ever tackled." Could you elaborate on that statement? How has the story challenged you both as creators?
Ed Brubaker: I think I meant the scope of the story. It's epic. We tend to do smaller stories that are done in 5 or 6 issues, for the most part. That focus on one main character.
With Fatale, we've got a dozen main characters outside of Josephine, and a story that has stories within stories, and is several books all building to be one big story, when it's done. That's kind of daunting, in some ways. And I was partly inspired by the Game of Thrones series and its first book. I wanted to do something that had multiple threads and multiple narrators.
PREVIEWSworld: You also said in that same 2012 interview that you admire the writers for the AMC TV show Breaking Bad as its "the most riveting season of television probably ever made." What is it about that show that has you so enthralled as a writer? Is it the plotting, the pacing, the show's tone? Are they doing something stylistically that makes you want to take notes?
Ed Brubaker: It's the economy of it. Nothing is there that doesn't need to be, and it's all coming from the characters. As far as great character work and tight plotted noir, Walter White and Jesse Pinkman's story is one of the best I've ever seen. The paths they go down, the close calls, watching how victory actually makes Walt a far worse person... I can't say enough good things.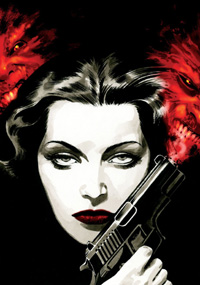 PREVIEWSworld: For issue #13 of Fatale, "The Secret Ingredient Is…" editorial has you saying that single issue done-in-one short stories are "much harder to write to my satisfaction." So why do them in Fatale if it throws off your publishing schedule? Why are these self-contained short stories so important to your work in the book? Or is it just that some stories should be told in single-issue format because otherwise they'd be too "wordy"?
Ed Brubaker: I guess I care more about the story that needs to be told than anything else. We slid a bit on the schedule, which was all my fault, because I was stuck on issue 12. But we bumped the start of the next arc to June so we could get caught up and not get behind schedule anymore. From June onward, we should be coming out like clockwork.
But on the point of the single issue stories, they were really important to the series. They served as new reader friendly short-stories, to some degree, and they showed how expansive the world of Fatale really is. The history of this curse that Josephine has.
But believe me, something being hard to write will never stop me from trying it anyway. I've been doing this a long time now, and my goal is just to keep trying different things and pushing myself as a writer, and watching Sean grow as an artist. Just doing the same kind of story over and over again month-in and month-out, that's creative death, for me.