In Comic Shops 4/10/2013: Archer & Armstrong #9
Apr 10, 2013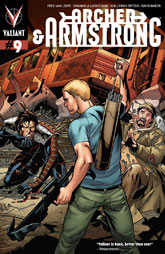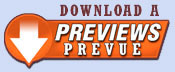 Publisher: Valiant Entertainment

(W) Fred Van Lente
(A/CA) Emanuela Lupacchino

It's all over for the Eternal Warrior! Gilad and Armstrong must set aside their sibling rivalry long enough to defeat the deadly new champion of The Null... ARCHER!

It's win or go home (i.e. "die") as "Wrath of the Eternal Warrior" reaches its bone-crushing conclusion!


---
Item Code: FEB131164 In Shops: 4/10/2013 Price: $3.99

---
Are you following PREVIEWSWorld on Twitter yet? Follow @PREVIEWSworld