PREVIEWSworld Exclusive: Tom Taylor Is In Too Deep, And Loving It
Feb 11, 2013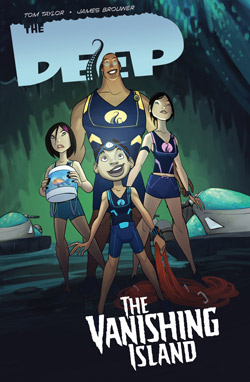 DC's Injustice: Gods Among Us series has garnered a lot of attention for its very adult and, often quite violent story. However, Tom Taylor, the writer of Injustice has something very different coming out in April with The Deep: The Vanishing Island (FEB131047) from Gestalt Comics, the second graphic novel in Taylor's award-winning series, which has recently been optioned and is set to become an animated series.
**********

PREVIEWSworld: First up, congratulations on The Deep being optioned by Technicolor for an animated series. Is this where you had always hoped the graphic novels would lead?
Tom Taylor: As far as I'm concerned, comic books are the greatest storytelling medium in the world. So, James Brouwer and I created The Deep to be a great comic first, and The Vanishing Island is probably the comic I'm personally most proud of.
Having said that, we always thought that it could translate and appeal on a wider scale and, with this in mind, we were very meticulous when designing every aspect of the Nekton family and their vehicles. We were definitely thinking about how their logo would look on a lunch box, and all of us — including the head of Gestalt Publishing, Wolfgang Byslma — have always wanted to play with the toys.
Really, we're just in it for the action figures.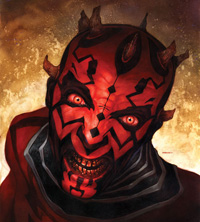 PREVIEWSworld: You're the writer of the Injustice: Gods Among Us series, which has so far featured quite a bit of death and destruction. Last year you also wrote the Darth Maul: Death Sentence mini-series and Star Wars: Blood Ties - Boba Fett is Dead. So, why are you writing an all ages, non-violent series about a family of aquanauts that reads like a Pixar movie?
Tom Taylor: I actually think all of this focus on violence and death is EXACTLY why I came up with The Deep in the first place. There's a terrible sentence that's brought out by almost every journalist who doesn't actually read comics, in every article written about comics. That sentence is; 'comics aren't just for kids anymore'. I'd argue that most comics aren't for kids at all anymore.
The Deep exists, first-and-foremost, because I'm a comics fan. A huge comics fan. I developed this love of comics when I was young, and I don't want to see them die because they're completely lost to the next generation. James Brouwer is also a parent with young kids, and we both wanted to share our love of comics with our children. However, most comics aren't geared or attractive to children.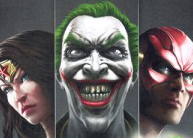 I can't show Injustice to my seven-year-old son and say, "Finn, look at this! No. Jimmy Olsen is just sleeping. Really. Why are you crying?"
Similarly, I have found some comics under the 'all-ages' heading aren't for all ages. They're for no ages. They're written by people who think kids don't deserve an actual story. They're written with very little excitement or action or adventure, and it drives me crazy. With The Deep, we wanted to create an actual all-ages book, a book that would appeal to everyone, like the best Pixar movies. This is the book that we hope changes that sentence to "comics aren't just for kids anymore… but you can read this one with them, and you'll both have fun'.
PREVIEWSworld: In the foreword to The Deep, Joe Kelly (Action Comics, Uncanny X-Men, JLA, Deadpool, and co creator of Ben 10) says The Deep makes him happy. He's quoted as saying its "raw, unadulterated, non-cynical, I'm-eight-years-old-and-what's-under-the-Christmas-tree-happy" to be precise. Does this sum it up?
Tom Taylor: I was thrilled to read Joe's words. I know he's a big fan of The Deep, and I'm a very big fan of his writing. And yes, that's exactly what we're going for. There's a lot of darkness in comics at the moment. A lot of pain. The Deep is the most joyous thing I write, and James Brouwer makes it the most joyous thing to look at. I want reading it to be like that first moment you climb off of your unicorn at the end of that rainbow on a hill, and fall gently into the golden flowers that grow there… or something.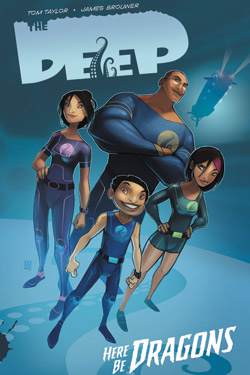 PREVIEWSworld: What can readers look forward to with The Deep: The Vanishing Island? Is it important for them to have read Here Be Dragons (FEB131046) first?
Tom Taylor: The Vanishing Island sees our daring family of aquanauts investigating an Island that is 'completely not hit by a Tsunami'. It's a story filled with danger, secrets, peril, ancient messages, shocking revelations, and the first word to rhyme with 'orange'. You can definitely read this one alone, and have a fun ride. However, you will probably get more out of it if you read the first volume, Here Be Dragons, which is being reissued with The Vanishing Island as the first run has sold out.
There is also a much, much larger mystery at play in The Deep which you'll understand better if you pick up Here Be Dragons.
PREVIEWSworld: Last question: we don't see a lot of multiethnic families in mainstream comics. What appealed to you about giving the Nekton family this composition?
Tom Taylor: Everyone needs heroes, and everyone deserves to recognize a part of themselves in their heroes. The world is a diverse place and not every family of heroes looks like The Incredibles. We never actually say where the Nekton family is from, and I think this has appealed to a lot of people around the world. Our Facebook page currently has fans from Taiwan, India, New Zealand, Japan, Portugal, the UK, Indonesia, Singapore, Iran, Mexico, Brazil, Abu Dhabi, USA, Italy, Puerto Rico, Pakistan, all across Europe, and more. Put simply, the sea is huge and covers the globe, and so do the Nekton family.
You can follow Tom Taylor on Twitter @TomTaylorMade.