Comic Book Creator #1 Gives Voice To The Foot Soldiers
Jan 02, 2013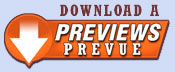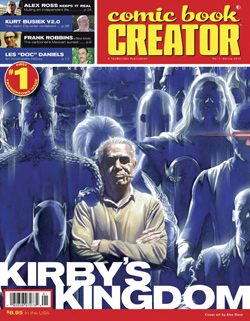 Publisher: Twomorrows Publishing


Make ready for Comic Book Creator magazine, the new voice of the comics medium! Behind an Alex Ross cover painting, the frantic first issue features an investigation of the oft despicable treatment Jack Kirby endured from the very business he helped establish. From being cheated out of royalties in the '40s and bullied in the '80s by the publisher he made great, to his estate's current fight for equitable recognition against an entertainment monolith where his characters have generated billions of dollars, we present Kirby's cautionary tale in the struggle for creator's rights.
Plus, CBC #1 interviews artist Alex Ross and writer Kurt Busiek, spotlights the last years of writer/artist Frank Robbins, remembers comics historian Les Daniels, sports a color gallery of Will Eisner's Valentines to his beloved, showcases a joint talk between Neal Adams and Dennis O'Neil on their unforgettable collaborations, as well as throws a whole kit'n'caboodle of other creator-centric items atcha!
Join us in April for the start of a new era as TwoMorrows welcomes back former Comic Book Artist editor Jon B. Cooke, who helms the all-new, all-color CBC!


---
Item Code: JAN131397 In Shops: 4/24/2013 Price: $8.95
---
Are you following PREVIEWSWorld on Twitter yet? Follow @PREVIEWSworld