Mike Richardson: Coming Soon From Dark Horse Comics
Oct 21, 2012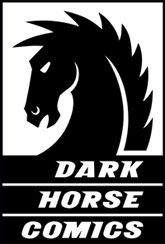 Dark Horse Publisher Mike Richardson has a lot going on at the company he founded back in 1986. PREVIEWSworld's Vince Brusio talked with Mike about all the new titles, characters and more they have coming soon.

In the video interview Mike lets you know about:

47 Ronin, which is among the best-known tales in Japanese history.

Several super heroes are coming back. "We are re-launching some of the Dark Horse superheroes: Ghost, X, Captain Midnight," Richardson said. "People had been asking us if we were ever going to bring those characters back. They are coming back and it's really great."

R.I.P.D is back and will be made into a movie in 2013. "The movie stars Jeff Bridges, Kevin Bacon and Ryan Reynolds. It's really a great story about dead cops sent back to get those who won't come peacefully."

The Eisner Award and Harvey Award-winning Dark Horse Presents is launching a number of new series according to Richardson. "Whenever you want to see a preview of some of the new series coming to Dark Horse, go to Dark Horse Presents. It's 80 pages of nothing but comics."

Get a preview of what's coming soon from Dark Horse Comics in the video below:




Click here to watch the video in HD or adjust your settings in the player above.


You can get Dark Horse Comics at your local comic shop! Go to http://www.comicshoplocator.com or call 1-888-COMIC-BOOK to find a store near you.